Inspired by her clients, Romona Keveža created her Spring 2015 signature collection to bring to life how a bride wants to look on her wedding day.
From the Modern Bride to the Goddess to the Princess Bride, Romona Keveža Collection Spring 2015 is dedicated to fulfilling a woman's dream.
Opening with a study in unparalleled skill and craftsmanship, a hallmark of the brand, Keveža introduces the Modern Bride – the trendsetter.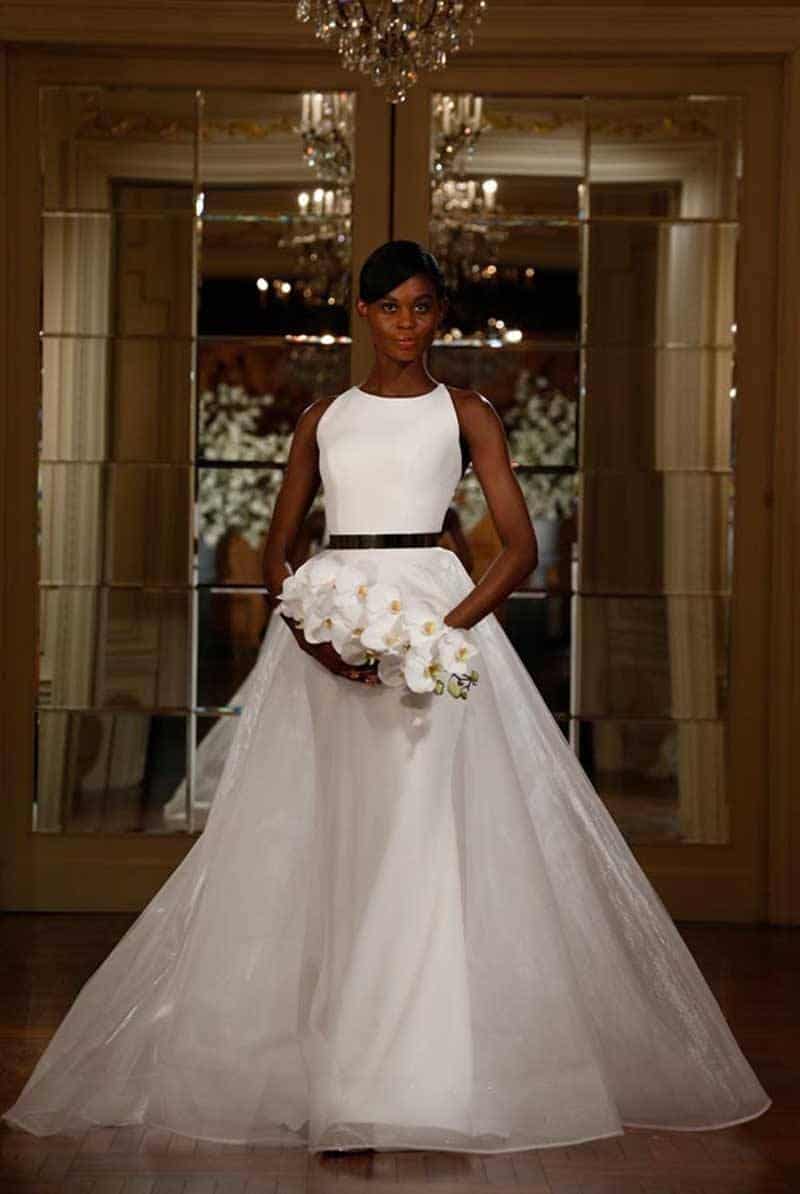 Rich silk crepes are paired with sheer overskirts in an architectural love affair. Here, Keveža captures the au courant bride's heart with an exposition of her radiant self-confidence.
Moving into flowing chiffon, Keveža characterizes the Goddess Bride, a woman who loves to feel glamorous.
Inspired by the major red carpet moments of her a-list celebrity clientele, from Angelina Jolie, Nicole Kidman, Penelope Cruz to Taylor Swift and Lady Gaga, Keveža defines charismatic allure with exquisitely draped signature necklines and fluid skirts.
The collection travels from Hollywood to New York, introducing the Park Avenue Princess wearing a timelessly elegant fluted shaped gown adorned in French Trèfle lace and featuring an intricately scalloped sweetheart neckline.
The Aristocratic Princess commands the attention of the room in a flattering ruched net bodice with a dramatic mermaid skirt, while the Bohemian Princess shimmers in a beaded lace cap-sleeve gown with a flowing skirt.
Romona Keveža Collection Spring 2015 comes to a grand finale with the Cinderella Princess and Regal Princess brides, who adorn themselves in delicate illusion and applique necklines with wistfully lace-covered tulle skirts that embody the ultimate fairytale.
The complete collection can be viewed online at romonakeveza.com