Today we're talking colour palettes, and in particular, getting some royal influence into your colour scheme. Your colour choices can run through your flowers, bridesmaids dresses and décor, and you don't have to choose just one colour – or any colour at all! Meghan and Harry plumped for a pure white theme for their florals and bridesmaids dresses, the perfect choice for a classic day, and a look that will stand the test of time.
There's so many ways to make a white wedding shine, from the flowers to the décor, and if you've chosen to go for a less traditional coloured wedding dress, surrounding yourself with white means that you'll stand out as the pop of colour!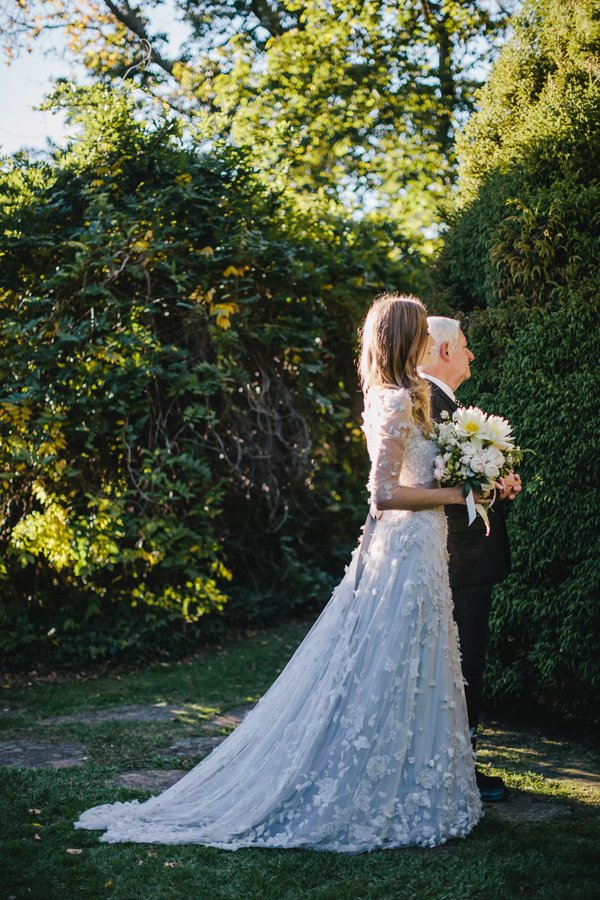 Now, we weren't lucky enough to receive an invite to the party behind closed doors, so we won't know if there was any theme or colour choice inside the celebration, but Meghan and Harry cleverly ensured that they included a hint of colour through their use of natural greenery, still very much en vogue after featuring as last year's Pantone Colour of the Year. Greenery is a classic and timeless accent colour, and easy to incorporate into a wedding as it makes white stand out brilliantly.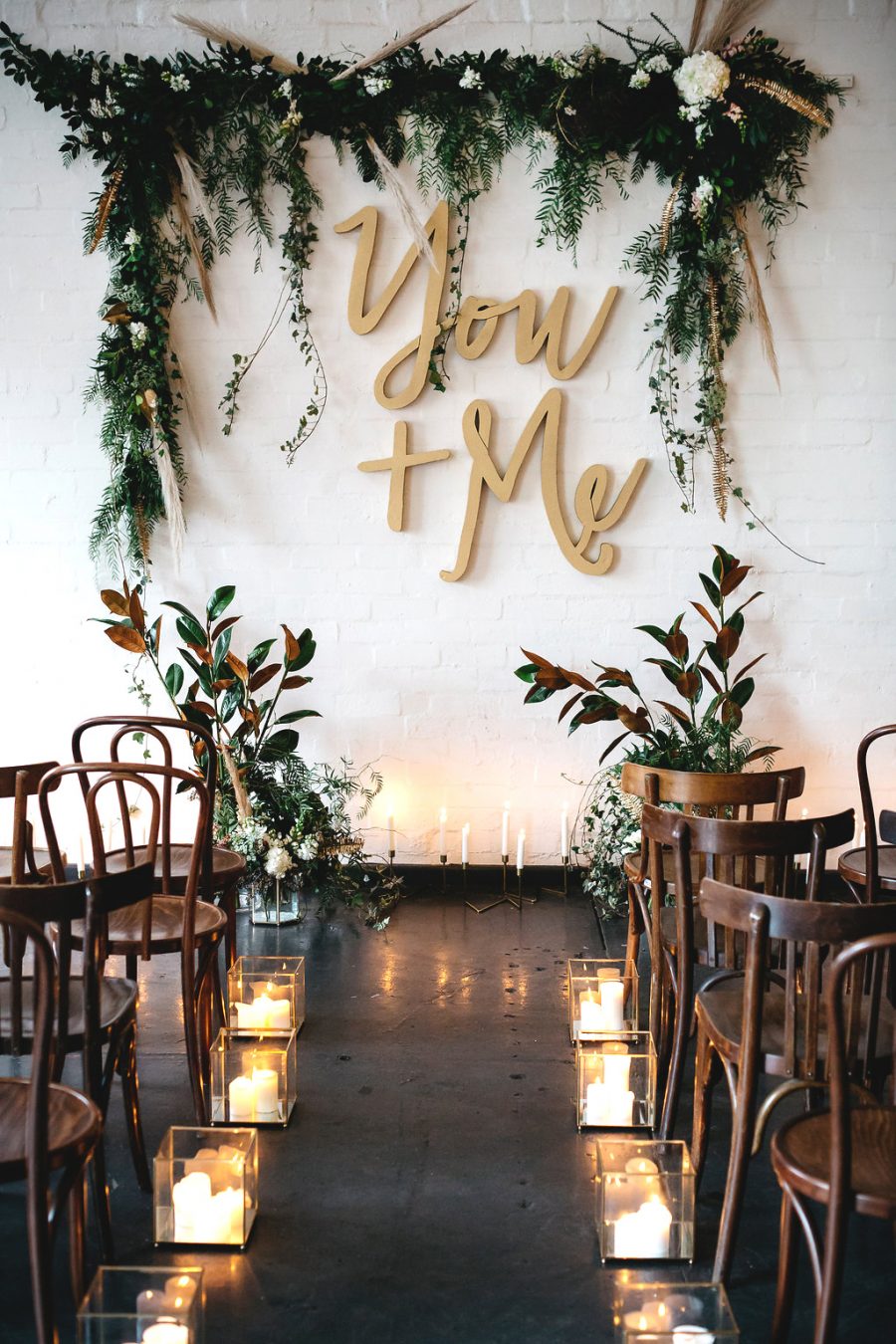 We saw lush greenery through the archways outside and inside the chapel, within the bouquets and floral crowns, and the couple chose the Green Room at Windsor Castle for their official photographs, featuring British racing green walls alongside gilded gold panels and sconces. A metallic accent really pushes a colour scheme to the next level, adding luxury sparkle and some gorgeous glamour. Here it served to emphasise the royal foundation of the wedding and show some of the rich historic heritage that Meghan had married into. You can use metallic accents in your tablescapes – touches on glassware and chargers are great – with chairs or you could add a vintage vibe with some tarnished golden vases and table dressings.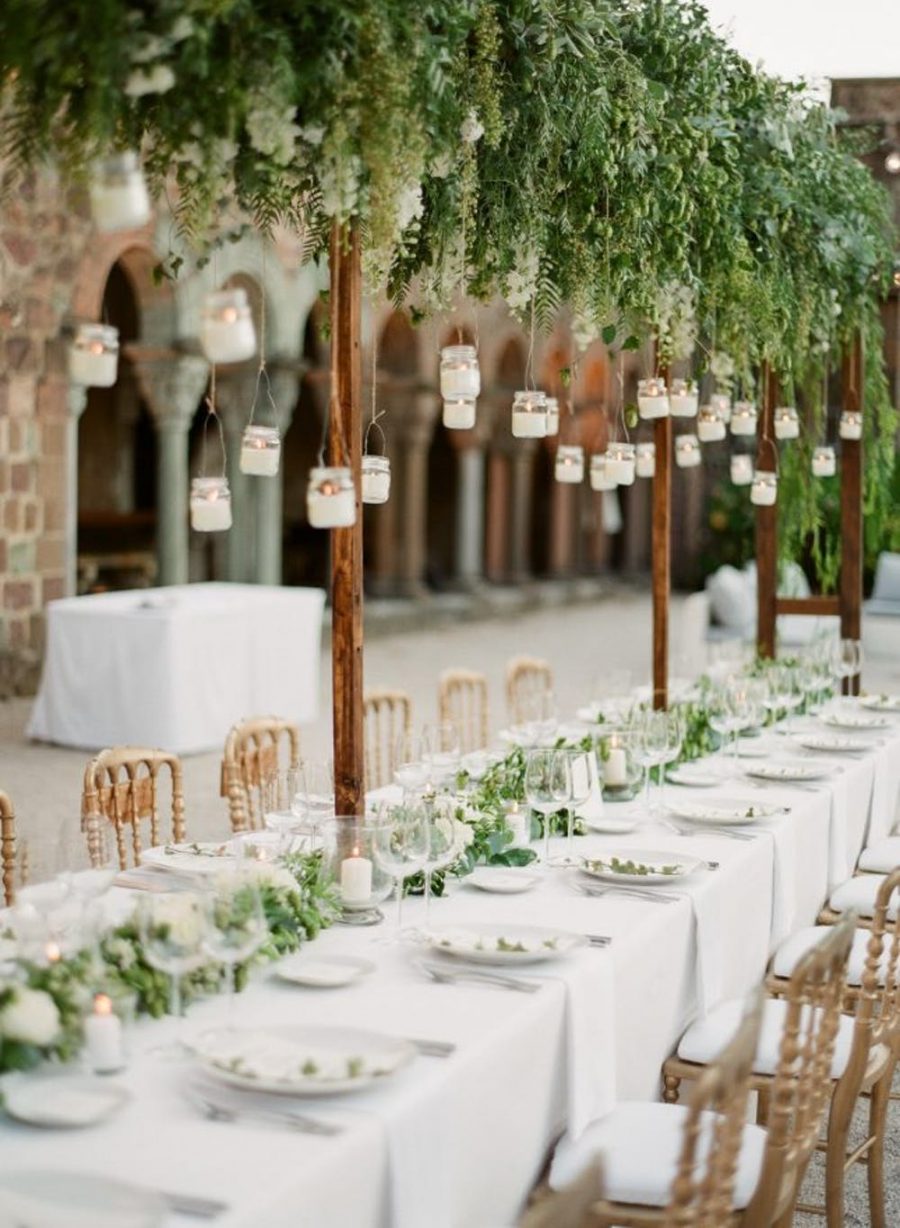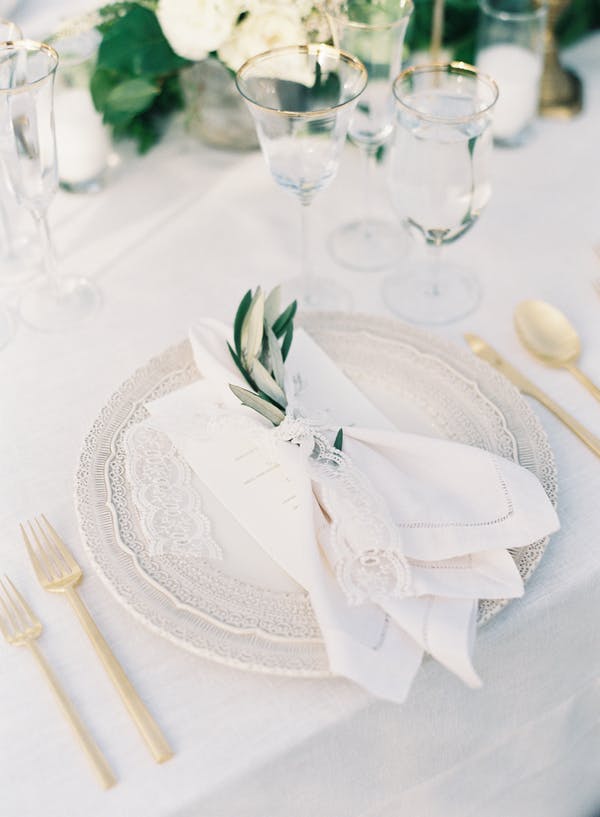 Green outfits were the choice of the day for both Her Majesty the Queen and Meghan's mother, Doria. This contrasting colour sits beautifully against the white dresses and makes sure we all know who the next most important ladies are in the photo, after the bride herself!
A green and white palette with a gold accent is as gorgeous, fresh and natural as it comes; as perfect for a garden wedding as as it is for an inside wedding – bringing a bit of the outside in. There are so many options for flowers, decor and hints of sparkle – this palette's one of our favourites!
Feeling inspired? Have a look at our other colour palette posts.