A painting to capture a perfect moment
We have some of the most truly unique and talented suppliers on our directory. We just love our event painter, Anthony Galati, his skill at capturing the perfect moments of a wedding day is just stunning.
Having a live event painting at your wedding is such a fun addition. Anthony sets up at the reception and then creates a bespoke oil painting of the room and the people as it's all happening.
You and your guests can see how he's progressing through the day and then Anthony will take the piece away to ensure the details of you and your loved ones' faces are right.
This is such a fabulously different way to capture your wedding, and your painting will be a beautiful new family heirloom. We've seen some of Anthony's work and the detail is absolutely stunning. You can see some of his paintings on his website, and check out his listing on our directory here.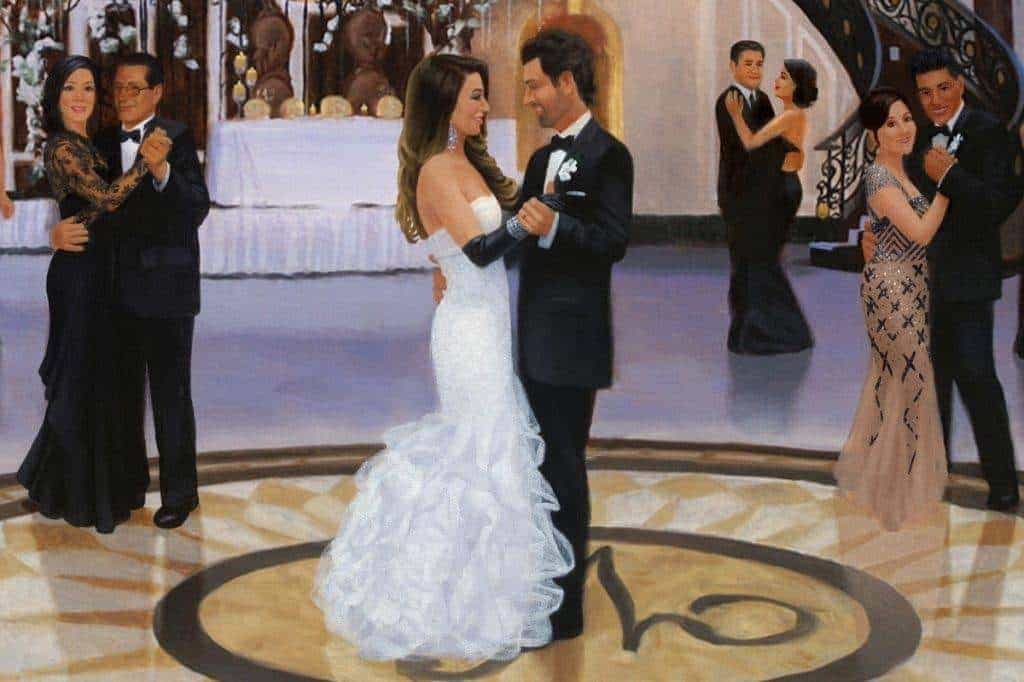 Reviews
"Guests loved seeing him paint live"
"Anthony did a phenomenal job"
"It helps us relive the best day of our lives every time we look at it."
"The painting is absolutely beautiful, we just love it!"
Anthony Galati, Live Event Painter is a trusted 5 Star Wedding Directory supplier. See his listing here.