World renowned British bridal designer Stephanie Allin is delighted to be showcasing her 2017 collection at White Gallery London 2016.
Stephanie and her amazing team have worked tirelessly to create her best collection yet. This season, Stephanie has been inspired by luxe glamour and sophistication with an Italian edge. Speaking of the collection, Stephanie said: "We may be shooting in Verona, but this is no classic Romeo and Juliet!"
Stephanie's collections are created as unique original fashion designs with the designer developing new ideas every year. Each style is created using fabric and lace exclusive to Stephanie Allin; a Stephanie Allin gown encapsulates all the years of experience, dedication to excellence in the choice of fabric, figure enhancing corsetry and impeccable fit.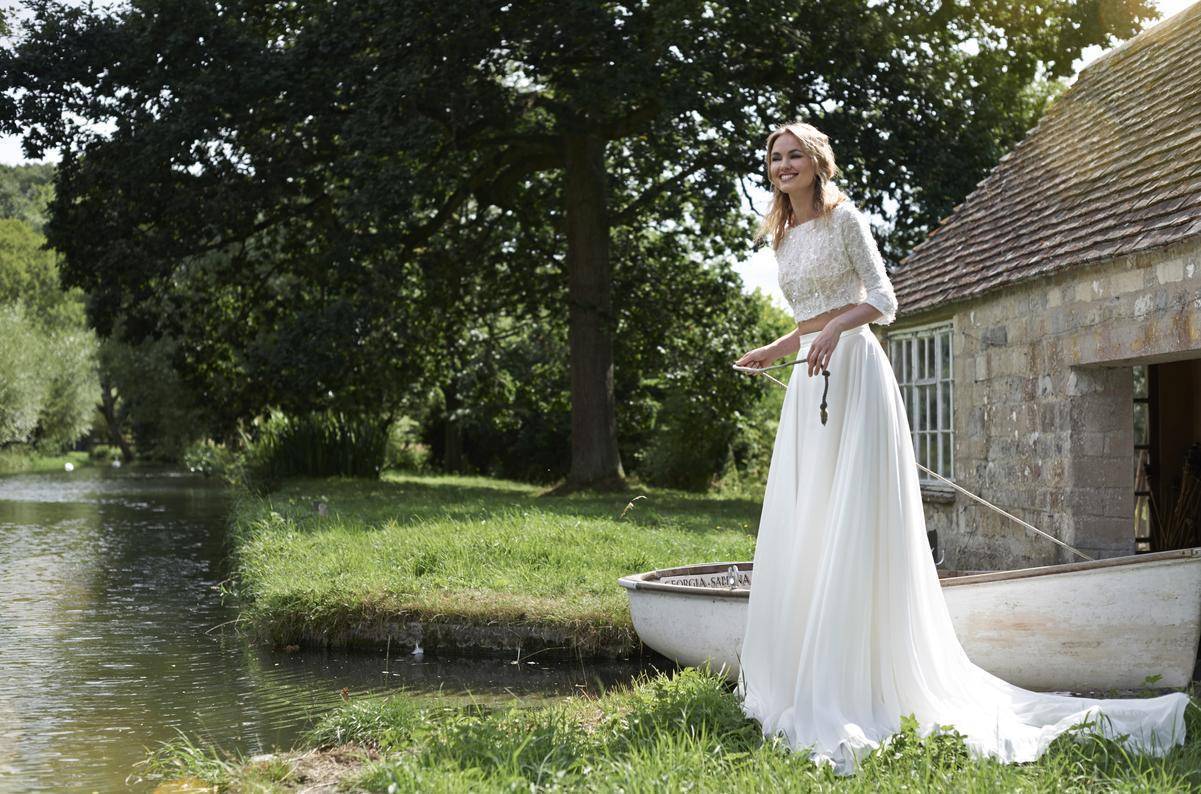 To attend the premium international bridal trade show, visit the press area of the website to apply for your press pass – whitegallery.com. Admittance to members of the press is subject to pre-registration and validation.
V E N U E   &  D A T E S  – White Gallery London, 15-17 May 2016, Battersea Evolution, Battersea Park, London, UK
D E S I G N E R S
Alan Hannah, Andrea Hawkes, Anna Georgina, Anna Kara, Annasul Y, Anne Barge, Anny Lin, Arianna, Atelier Emelia Paris, Augusta Jones, Bliss by Monique Lhuillier, Brides Desire by Wendy Sullivan, By Catriona, Caroline Castigliano, Catherine Deane, Charlotte Balbier, Charlotte Mills Bridal, Charlotte Simpson, Cherished, The Couture Veil, Connock London, Donna Lee Brides, Donna Salado, Elbeth Gillis, Eliza Jane Howell, Emmy Shoes, Evermore by Amberley London, Felicity Cooper, Fly by Bundo, Freya Rose, Gemy New Fashion, Harriet Wilde, Inmaculada Garcia, IT by Bundo, Ivory & Co, Jack Sullivan Bridal, Jesus Peiro, Karen Willis Holmes, Katya Katya Shehurina, Kiss by Bundo, KreisiCouture, Lambert Creations, Little Bevan, Louise Bentley, LM by Lusan Mandongus, Lusan Mandongus, Lyn Ashworth by Sarah Barrett, Madame Seguin, Madeline Gardner New York, Maids to Measure, Mariees de Paris, Marta Marti by Bundo, Martina Liana, Marylise Couture, Miranda Templeton, Mooshki Boutique, Muscat, Nicki MacFarlane, Nicola Anne, Olvi's The Lace Company, Paloma Blanca, Poppy Dover, Pour un Oui by Cymbeline, Qiana Bridal, Raimon Bundo, Rasha London, Richard Designs, Rembo Styling, Rupert Sanderson, Ruth Milliam Bridal Couture, Sabina Motasem, Sadoni Group, Sassi Holford, Sasso, Savin, Sharon Bowen-Dryden, Snow by Annasul Y, So Sassi, Stephanie Allin, Stephanie Browne, St Erasmus, Tarik Ediz, The Season Hats, Theia, Valentini Spose, Watters, White Ivy, Willowby, Wtoo, Yi Ju, Yolan Cris, Zaeem Jamal.
S P O N S O R S – Joseph Koniak, Benefit, Tuff
M E D I A  P A R T N E R S
Belle Bridal, Confeti, Elle Spose, Fashion Magazine, Love Our Wedding, Martha Stewart Weddings, Novias de Pasarela, Novias de España, Scottish Wedding Directory, The Wedding Vine,Unveiled, Vjenčanje Ponuda, Vogue Sposa, Webnovias.com, Wedding, Wedding Affair, Wedding Hour, White Sposa, You & Your Wedding, Zank You, 5 Star Wedding Directory