The centrepiece of any dessert table, the wedding cake is a traditional element of a wedding day. Summer weddings give you the chance to have fun with your cake – here are our favourite summertime cake styles to make sure your cake doesn't get lost in the heat!
Semi naked
Semi named cakes are on trend right now. Just a hint of what lies beneath peeking through and decorated with gorgeous blooms – a simple and sweet cake
Drip
Drip cakes are all the rage. Go simple with a one-tiered cake and vamp it up with a summer vibe! Ombre, drip and an Eton-mess style flavour, we would definitely be first in line to taste this one!
Big Blooms
Forego the tiny, delicate flower decorations in favour of big blooms. We love these decadent decorations against a clean and simple white cake.
Elegant Embellishment
A gorgeously elegant white cake is simply stunning with a summery embellishment. Use the palette of your wedding and add in a metallic for sophistication. We love the succulent and blush theme – perfect for a summer garden wedding.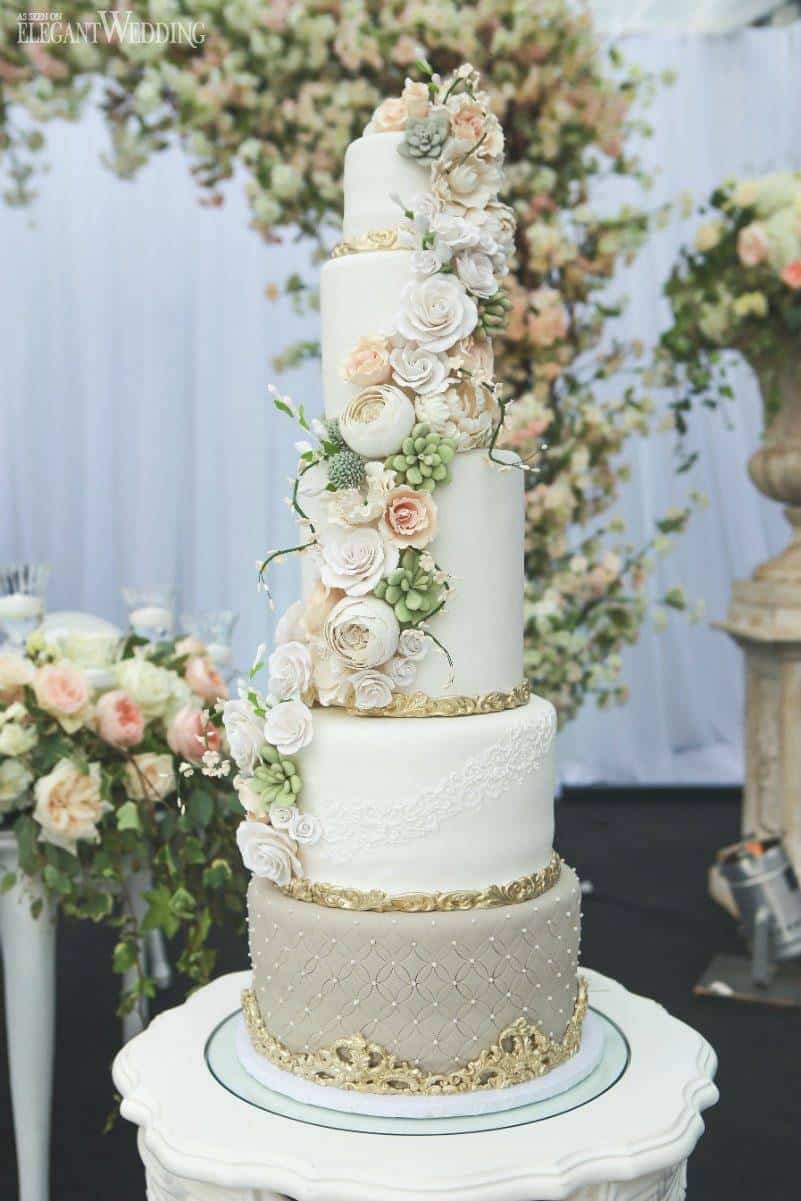 Naked
Naked cakes are super summery – simple and easy, they are the epitome of a carefree summer celebration. This cute little creation is so sweet – piled with simple white roses it's a delight for the eyes as well as tastebuds!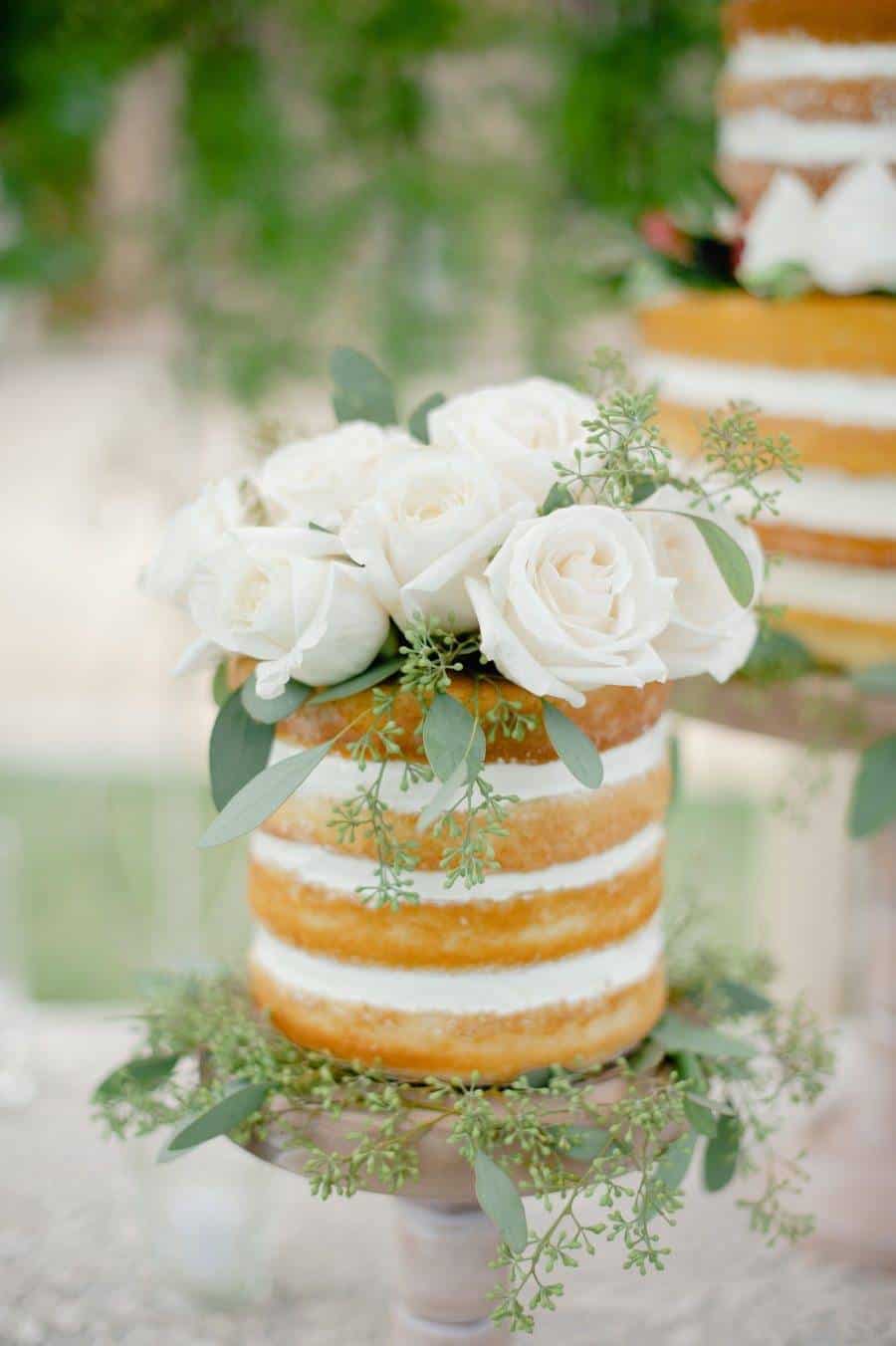 Bold Colour Pop
We love the clean lines of this cake. And the vibrant burst of summer sorbet palette makes this a fabulous centrepiece. There's no risk of this one blending into the background!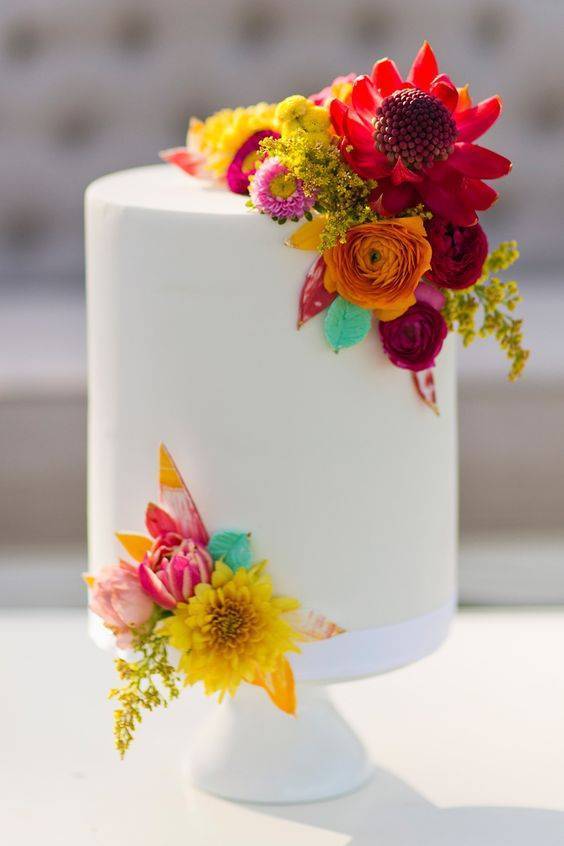 Strawberries and cream
Need we say more?! What an effective way of incorporating the most summery fruit into your cake. Another semi naked one – and we love the way the strawberries run right through the frosting… mmmm…
Cute Trio
Perfect for an outdoor wedding, having a number of smaller cakes works perfectly for a dessert table or in this case, trolley! A simple decoration is so effective against a natural backdrop, the white cakes need nothing more.
If the idea of a big wedding cake in the middle of summer is too much, why not go for something a bit different?
Ice Cream Sandwiches
Ice cream sandwiches are a cute alternative – piled high like tiers of a cake, they make such a cute picture. Just make sure you eat them quick!
Croquembouche
A croquembouche is the epitome of French luxury – and a lighter option to a traditional cake. Individual profiteroles can be filled with any number of delicious fillings. And cut it with a sword for added drama! This French dessert table is filled with pastries lighter than air – a fabulous option for a hot summer wedding!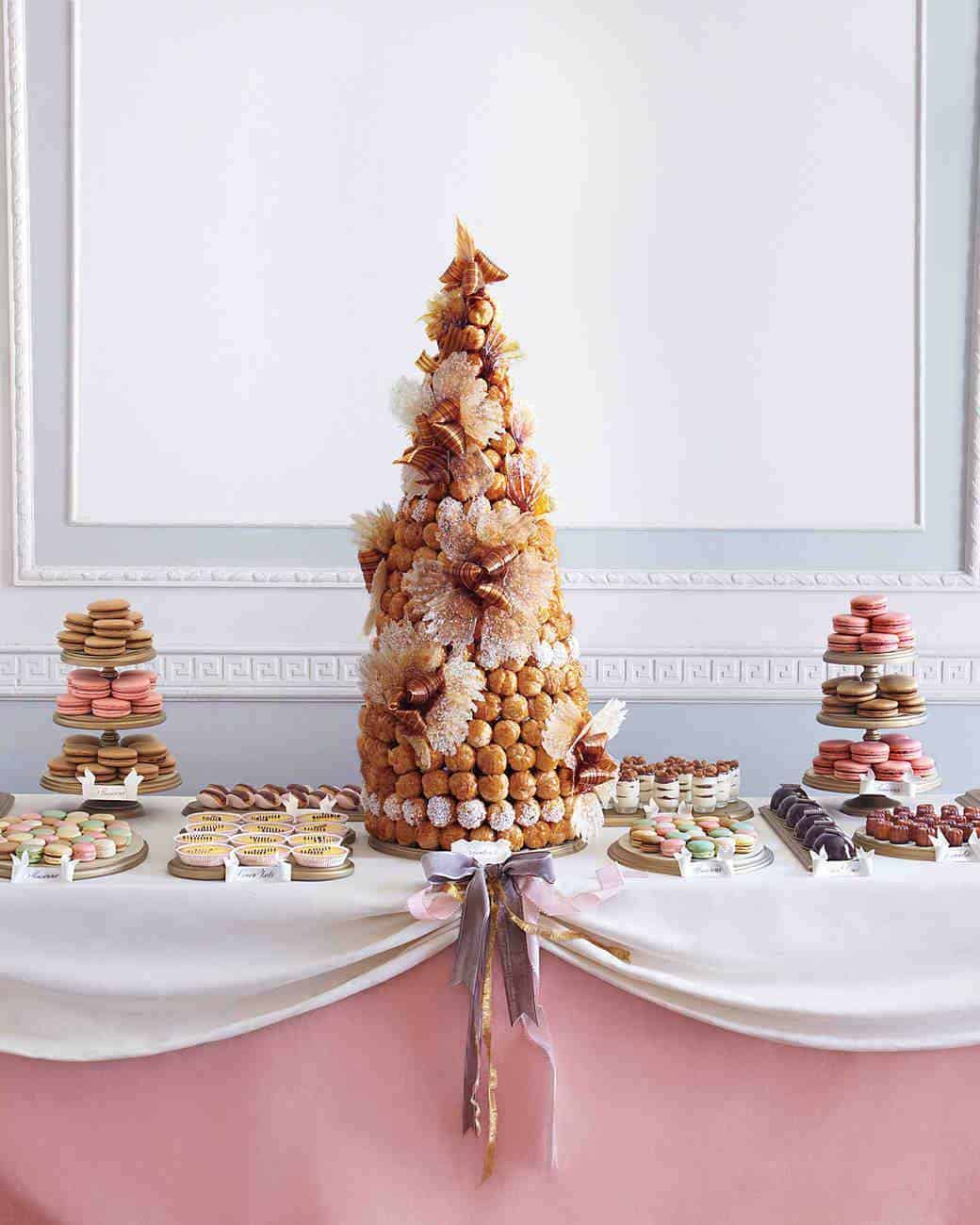 If you're after more cake inspiration, head over to our luxury cake page to find out more.