For the Autumn / Winter 2015 season, luxury fashion house Galia Lahav brings us back to a time where feminine rhythm prevails – illustrating a world larger than we know. In the 1920's, women venture outside of traditional norms and adopt a new eclectic fashion.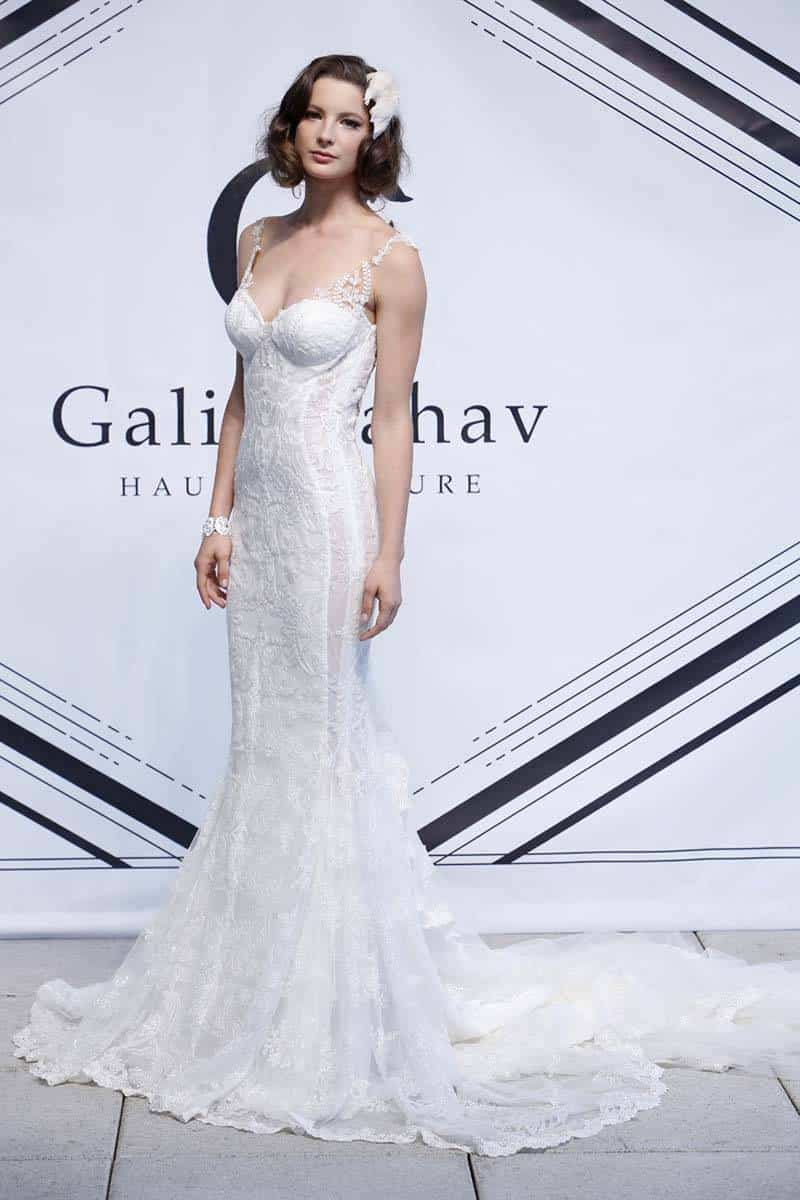 This is a unique historical period in which gowns become a visual celebration of political reform. The roaring 1920's portrays a notion of abundance and liberation from earlier restrictions.
The collection recreates the glorious style of this time period, taking on lavish lace and luxurious embellishments in new elegant and daring designs. With musical inspirations giving light to the new age of Jazz, Charleston and the speakeasy night scene, the collection is a glimpse of its radiating culture.
Elaborate hand-embroidery, a variety of intricately detailed patterns and silhouettes, Galia's work of art reveal the past, present and future.Galia Lahav is a world-renowned designer with over 30 years of establishment in haute couture dresses.
Galia was born in Russia into a family of seamstresses. From a young age she has had a strong passion for sewing and designing. Through many years of teaching art she developed the desire to turn her artwork into fashion and soon after created her brand.
!Whether it is her delicate embroidery, dramatic dress trains, or fine beaded fabric details, each piece exudes art characteristics from various mediums. Each gown is a masterpiece and is strongly influenced by her history as an artist.
With more than three decades in the bridal and evening gown industry, her fashion house has blossomed from what once was her local haute couture house in Tel Aviv, to spreading through locations world-wide including stores in the USA, Australia, Canada, Italy, Germany, Russia and more.
Galia is currently considered to be one of world's leading designers – customizing lavish gowns for high profile celebrities and influential women abroad. As an internationally recognized couture brand, Galia always remains true to her origins as a designer, showcasing romantic and dramatic elements through each captivating gown.