In a time where feminine rhythm prevails, our new collection, illustrates a world larger than the one we know. In the 1920's women venture outside of traditional norms and adopt a new eclectic fashion.
This is a unique historical period in which gowns become a visual celebration of political reform. The roaring 1920's portrays a notion of abundance and liberation from earlier restrictions.
This collection consists of new bridal trends taking on lavish lace and luxurious embellishments.
In pursuing her vision, Galia indulges in new elegant and daring designs, recreating the glorious style of this time period.
With musical inspirations giving light to the new age of Jazz, Charleston and the speakeasy night scene, the collection is a, glimpse of its radiating culture.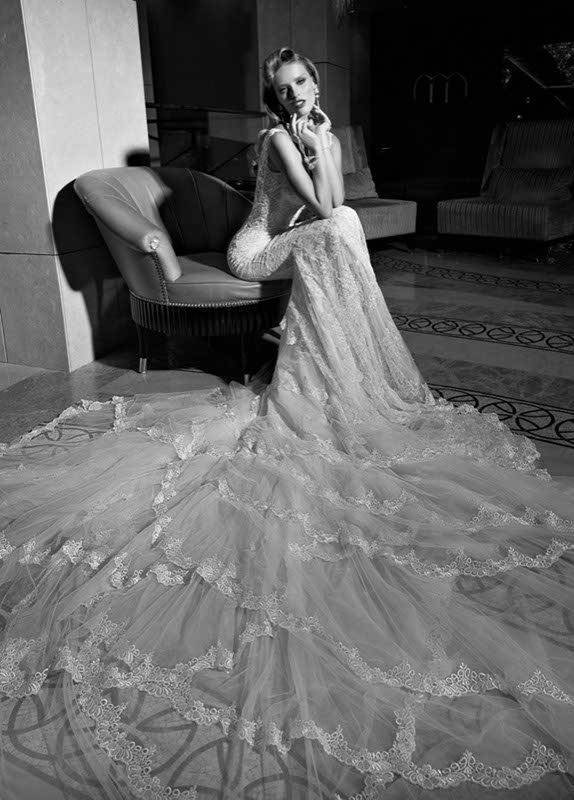 Through a variety of new patterns Galia gives you past, present and future as she includes intricate hand beaded fabrics, divine pearls, ivory lace and glistening crystals.
The Empress Collection by Galia Lahav
Dolce Vita Collection by Galia Lahav
Galia Lahav Dolce Vita Collection Part 2