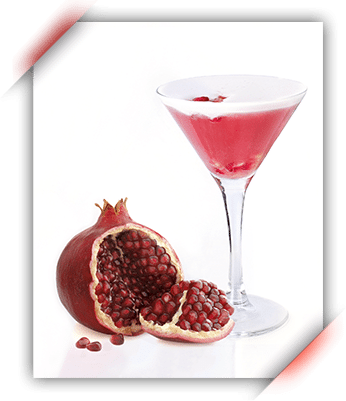 A cocktail that is good for you? We have tried out this delicious Purple Lady cocktail by POM, and you must give it a try.
POM benefits of fruits and vegetables are attributable to their rich antioxidant content, which comes from vitamins and other unique plant phytochemicals. The Wonderful pomegranates provide several vitamins and minerals and is well known for unique phytochemicals and antioxidants, making Wonderful pomegranates an important part of a healthy and balanced diet.
Ingredients:
· 20ml POM Wonderful 100% Pomegranate Juice
· 50ml Gin
· 10ml POM Syrup
· 20ml Lemon Juice
· 1 Egg White
Glassware: Martini Garnish: Pomegranate
Preparation:
· Crack an egg and separate the egg white into a glass
· Add the pomegranate juice, gin, POM syrup, lemon juice and shake with ice
· Strained into a chilled martini glass
· Garnish with a couple of pomegranate arils
Method: Shake all ingredients with ice and strain over ice, garnish with pomegranate seeds and blueberries
Have you tried one of these? do let us know what your favorite cocktail would be?