I love the idea of a Christmas wedding. A season full of joy and happiness seems to me the perfect time of year to add a huge helping of love. Plus, what a gorgeous way to get all your friends and family together! Here's some of my favourite inspiration to get you feeling festive for a Christmas wedding.
Flowers
Christmas trees, wreaths, red poinsettias, red and white roses, LOADS of lush dark green foliage – your flowers are pretty much sorted!
Sparkles
Dress your girls in gold! And then and twinkling fairy lights everywhere, this is not a season to hold back! You've got to top those Christmas decorations!
Fashion
Pure snow white is the perfect choice. But why not add a pop of red?! And don't forget a snuggly little wrap – there's a festive nip in the air!
Candles
Those flickering flames are the ideal way to accessorise your celebration. If you're having a church wedding, make full use of their wonderful candles, and then choose pine fragrance for your reception candles to amp up the Christmas tree vibe!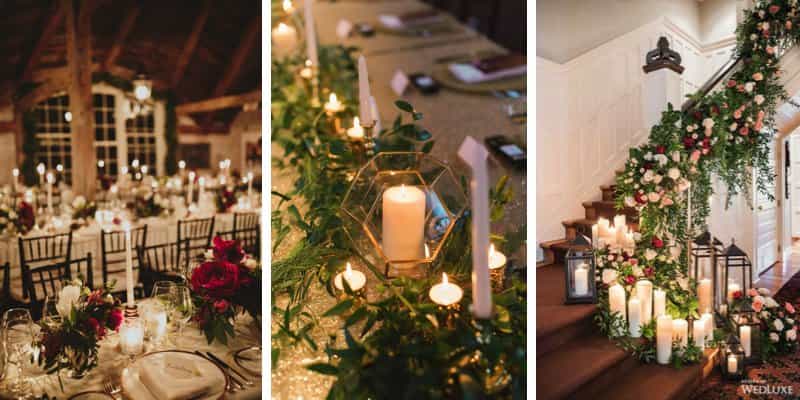 Little extras
Pine branches, cute pinecone place names, gingerbread houses, mince pie wedding cake… and how about a cosy cookie bar? I love the idea of escort card tree baubles. Find your name and hang it on a Christmas tree centrepiece at your table!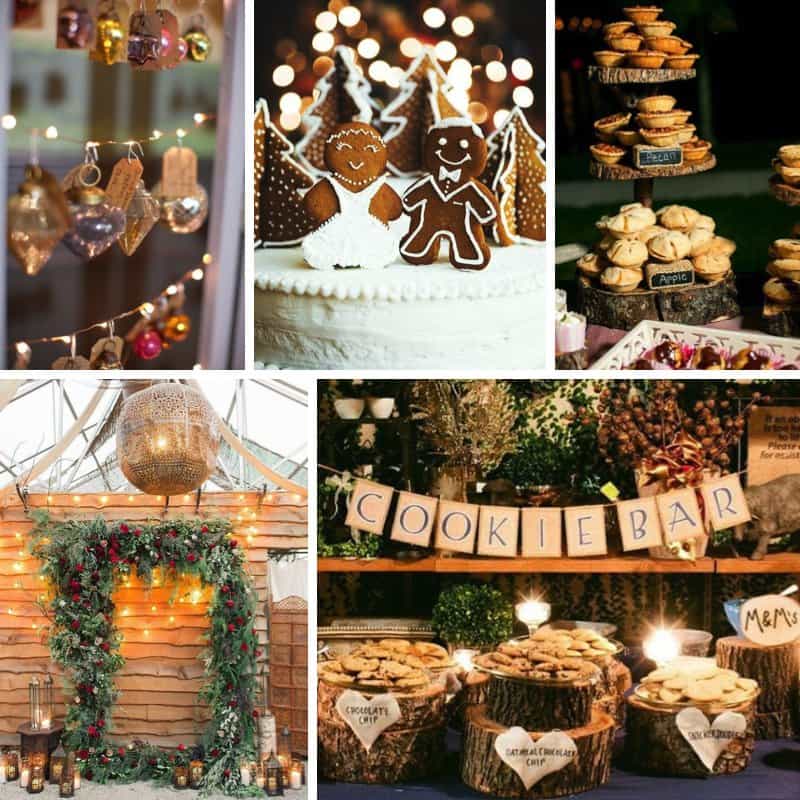 Christmas just brings an extra sparkle to your wedding. And nestle it between Christmas and New Year's Day for added fun – then take a new year honeymoon!