With precious marital time at a premium, AmaZing Venues has created five luxury minimoon packages in stunning UK destinations which are ideal for newlyweds wanting a short break with all the romance of a longer honeymoon.
Château Rhianfa, Anglesey, North Wales
Château Rhianfa, located on the shores on the Menai Strait, is the perfect, tranquil escape for newlyweds. The stunning grade II listed gothic-style Château is set in beautiful landscaped gardens with views of the snowy peaks of Snowdonia.
The venue offers guests exclusive use of its beautiful private beach as well as being ideally located for thrill-seeking couples to enjoy an exciting RIB (ridged inflatable boat) ride. Château Rhianfa allows couples to relax in indulgent luxury for just £539 per couple per night.
The package includes a bottle of chilled Prosecco  to enjoy on arrival, rose petals scattered across the bed, a seven course taster menu created by the venue's Michelin-rated chef, served in a private dining room, one-night in a luxury bedroom suite followed by continental breakfast the following morning.
Solent Forts, off the coast of Portsmouth
Sail away for a night of luxury at sea at Spitbank Fort. There is no better place for couples to enjoy important alone time than on an island just a mile from the Hampshire coast. Arriving at Spitbank Fort by private boat, honeymooners will be greeted by a chilled glass of fizz.
The afternoon will be sweetened with a punnet of strawberries and a bottle of Champagne, which guests will find waiting for them in their luxury suite. After a buffet lunch, eaten while enjoying views across the Solent, couples will be treated to an exhilarating RIB ride before enjoying a romantic evening banquet for two. The evening will end by watching the sun set from the fort's open air heated pool.
The package starts from £999 per couple per night and includes teas and coffees in the departure lounge, private boat transfers to and from the fort, a glass of champagne on arrival, a guided tour of the fort, buffet lunch, a bottle of Laurent Perrier and fresh strawberries in the room, a RIB ride across the Solent, dinner for two, evening hot pool dip, overnight stay a bedroom suite followed by continental breakfast in the morning.
Ackergill Tower, Scottish Highlands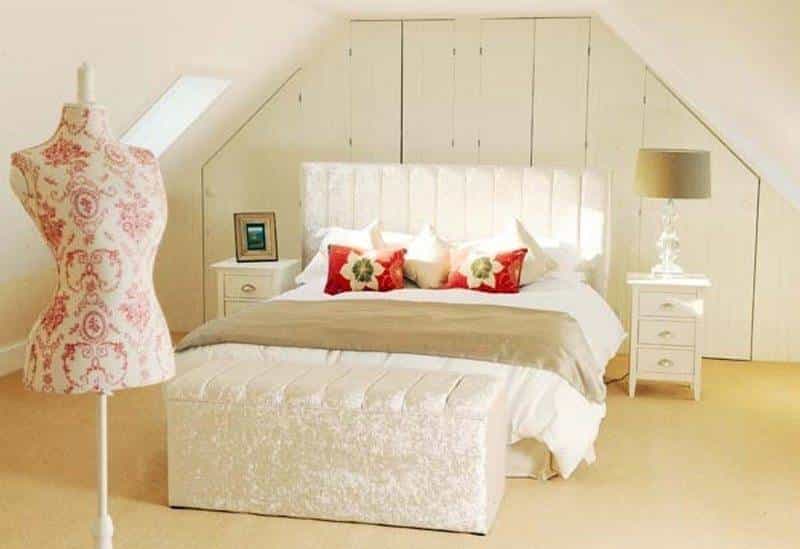 Enjoy a picnic for two and romantic walks along seven miles of private beach with a minimoon at the Ackergill Tower. Nestled on the North East coast of the Scottish Highlands the property provides the perfect location for couples who are looking for a secluded retreat. Set in 3,000 acres of land, this beautiful 16th century castle is a remote escape that allows couples to act out their own fairytale beginning.
The minimoon includes a day trip to John O'Groats to enjoy a luxurious picnic lunch with views and to sea. While lasting memories can be made as couples cosy up in front of a bonfire on the venue's private beach. Ackergill Tower's minimoons starts from £565 per couple per night and includes, a tour of the castle, a bottle of Champagne, a trip to John O'Groats complete with picnic hamper, an overnight stay at the castle followed by a continental breakfast.
Kinnettes Castle, North of Dundee
Couples can start their road to eternal happiness with a stay at the enchanting Kinnettes Castle located in the heart of the Scottish countryside. With 44 acres of uninterrupted parkland to explore, newlyweds can reminisce over the day spent together as they unwind over a sumptuous banquet for two in a private dining room.
Kinnettes Castle's minimoon costs from £435 per couple per night and includes, a tour of the castle, pre-dinner Prosecco for two, a private four course banquet, an overnight stay at the castle, Champagne in the room and continental breakfast.
Carberry Tower, Edinburgh
Head to an oasis of calm just minutes away from the historic city of Edinburgh. Minimooners staying at the 15th century Carberry Tower can create memorable moments as they wander through the venue's rose gardens and acres of beautiful parklands.
After a day spent at their leisure, guests will be served dinner in a private dining room where couples can dine in uninterrupted luxury. The following morning guests can indulge in a long lie-in as they are served breakfast in bed.
Carberry Tower's minimoon costs from £440 per couple per night and includes, a tour of Carberry Tower, a bottle of Champagne in a suite, private dining for two, an overnight stay at the venue and breakfast served in bed.
Now offering discounted summer prices on minimoons
For bookings or more information visit amazingvenues.co.uk