Nautical Chic Makeup From Dior – Dior went nautical chic for Summer 2014 with this makeup film showing off its Transat cosmetics collection. Featuring ultramarine eyes, intense red lips and nails, and a summer hat blowing in the Atlantic breeze it's sure to get you in the mood for your honeymoon.
On the bridge of an ocean liner blows the wind of liberty. Dior renews ties with the world of the great transatlantic crossings,inspired by the travel spirit of its first Resort and Spring line in 1948.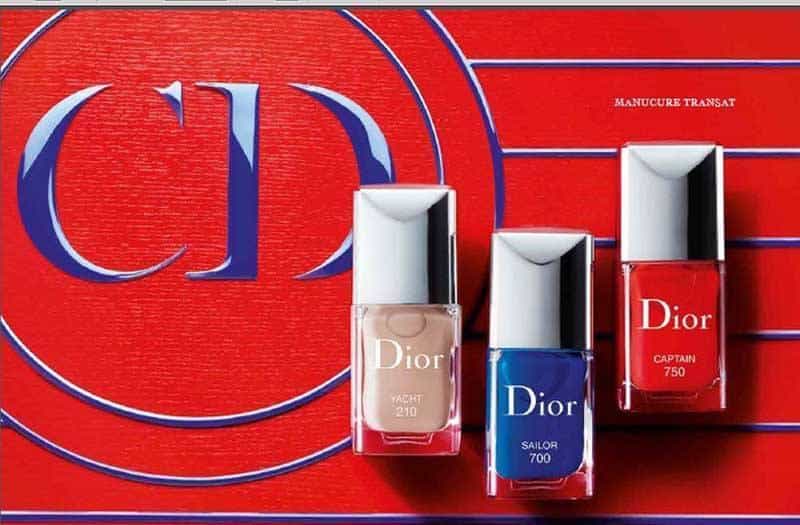 The 2014 Summer Look unveils a cruise make-up collection: a palette of navy blue, primary red and sandy beige.