Hayley Paige's Spring 2019 collection is inspired by empowerment. Full of sparkle and elegance, there's cascading skirts, beaded bodices and intricate detailing that embody her theme of confidence, not compromise. Hayley says, "I wanted each gown in this collection to represent a different value in the same way a superhero manifests a special skill; everything from loyalty and resilience to grit and gratitude is in attendance." I love this collection, so here's my 5 Star favourite five. You can find the full collection here.
Rad
Hearts on hearts on hearts… this one is a gorgeous way of embracing the romance of your day. With embroidered hearts creating the detail over asymmetric tulle layers, the open butterfly back creates more drama. So sweet!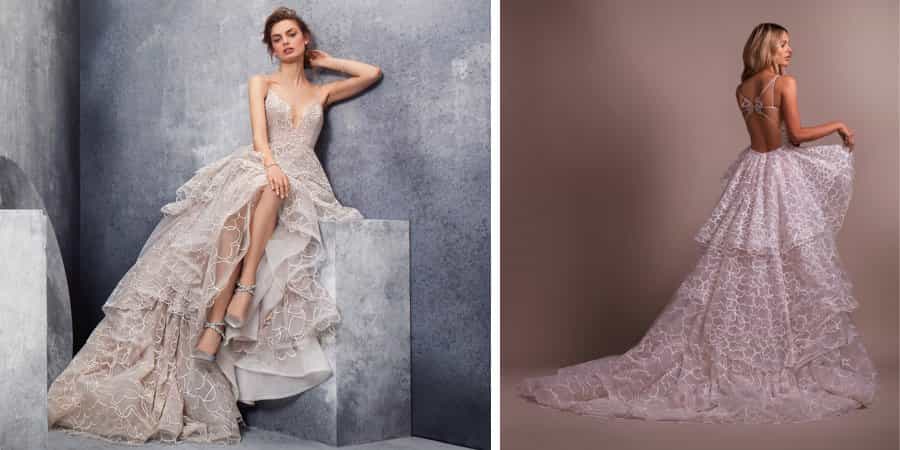 Elke
I'm in love with the elegance of this one. Such a sleek silhouette with a beautiful appliquéd pattern. AND… it comes with an overskirt! Two dresses in one, to change up your look through the day. What's not to love?!
Hemmingway
With its floating chiffon skirt and beaded and embroidered cap sleeve bodice, this one has an air of sweet romance about it. I adore the cute little train and back detail.
Kemper
All the detail's in the back with this one – which I always like, as that's what people are looking at through your ceremony! With its floral rhinestone capped sleeves and low beaded frame back, the simple chiffon skirt and bodice are the perfect combination.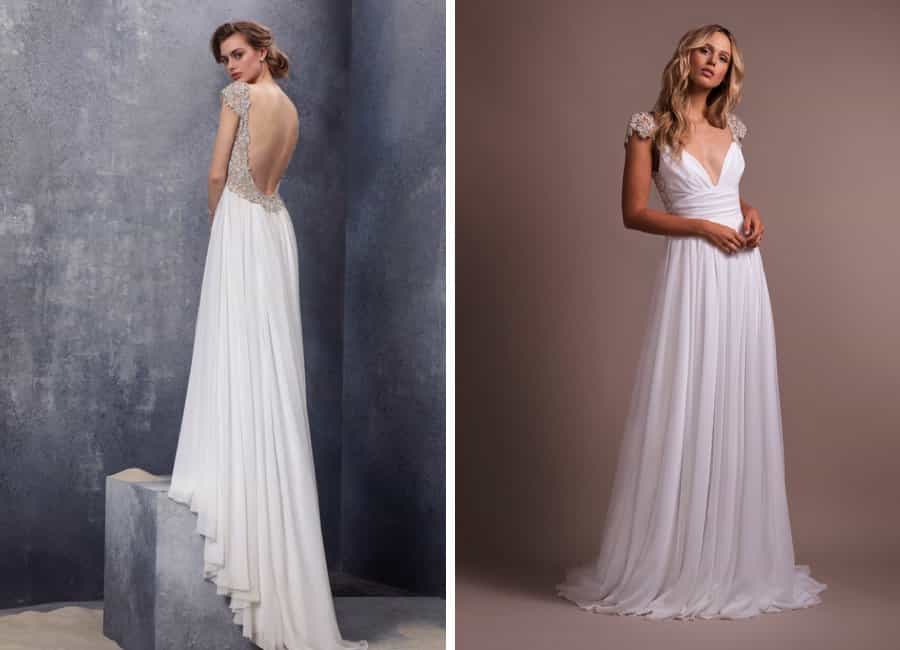 Effie
Encrusted pearl detail and some stunning sleeves combine with a full ballgown skirt and bateau neckline to create a beautiful twist on a classic look. Perfect if you prefer pearls to sparkles!
You can find the full Hayley Paige Spring 2019 collection here. And if you feel like doing a little more dress dreaming, you can see some more of our favourite styles on our luxury wedding dress pages.