Celebrating their ten year anniversary with a London Fashion Week debut earlier this year, Peony Rice designs capture the spirit of Asia. With old world romance and oriental charm, the brand showcases luxurious designs whilst staying committed to helping less advantaged communities, keeping their production team small and hands-on. Dresses are created with a range of luxurious silks, with the offcuts reimagined in beautiful accessories, keeping waste to a minimum. Gowns are all made-to-order, and I love the soft lines and elegant lace touches. I've been dreaming over their collection, and here are my 5 Star favourite five. You can see the full collection here.
Gloria
With beautifully soft winged sleeves and delicate ruched waist, the silk gown sits elegantly and falls into the smallest, sweetest train. I adore the deep V at the back, contrasting to the higher neckline at the front in a gorgeous vintage style.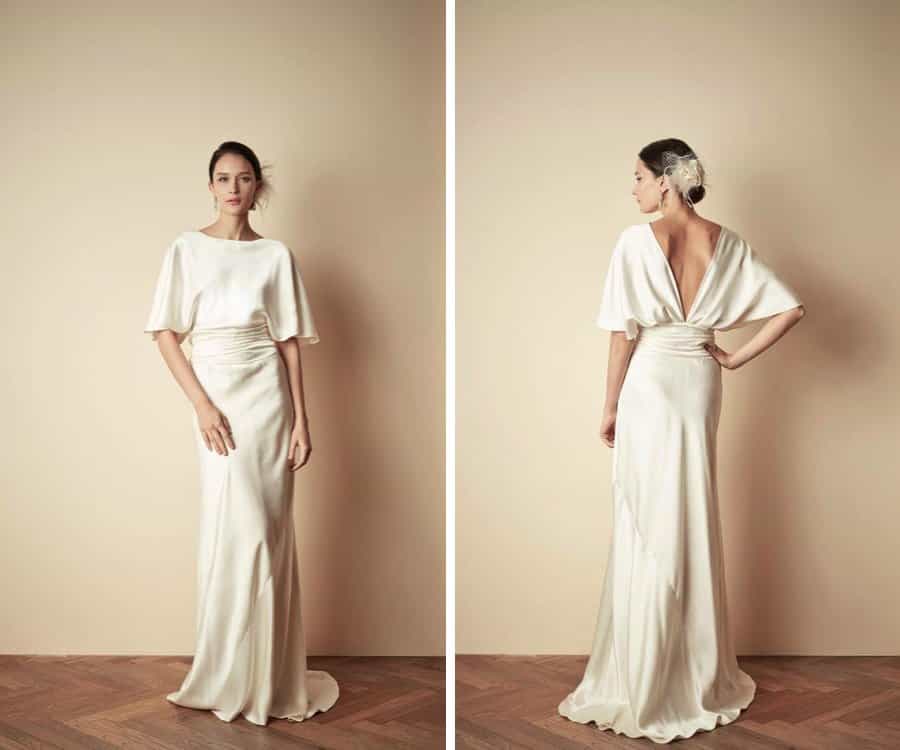 Jeanne
Jeanne reminds me of wind-tousled sunny beaches, so I'd definitely see this one on a romantic, relaxed destination beach wedding. With delicate floral applique on the waistband adding some pretty detail, the deep V necklines at the front and back add to the bohemian vibe.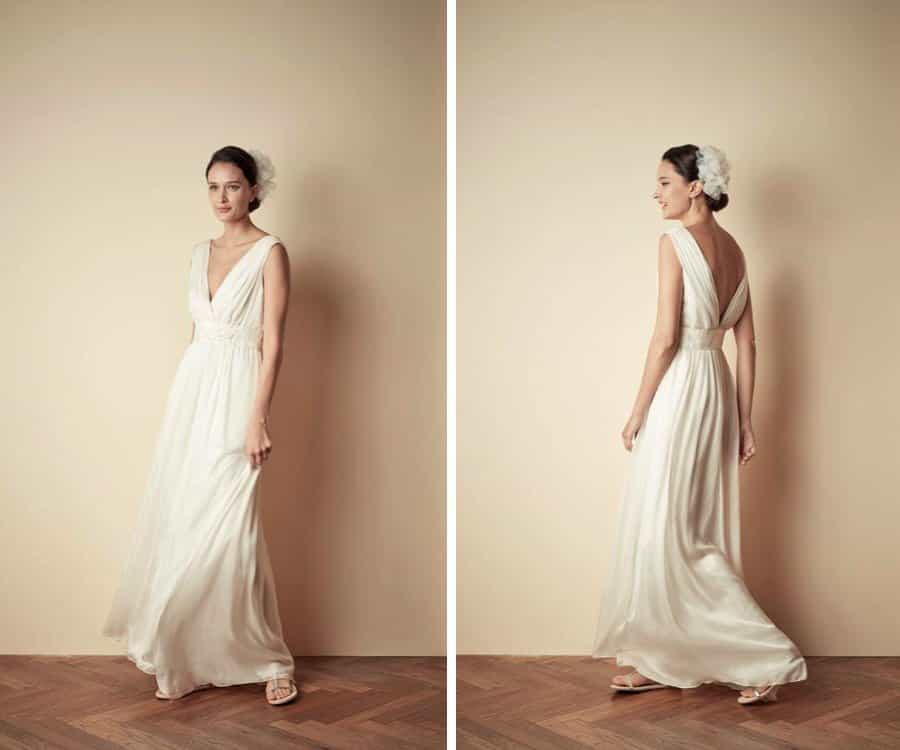 Joan and Jackie
This combination shows just how versatile a simple dress can be. With a classic and beautiful sheath shape and deep V back, throwing over a high-low Chantilly lace swing top adds elegance, detail and a pretty cover up for part of your day.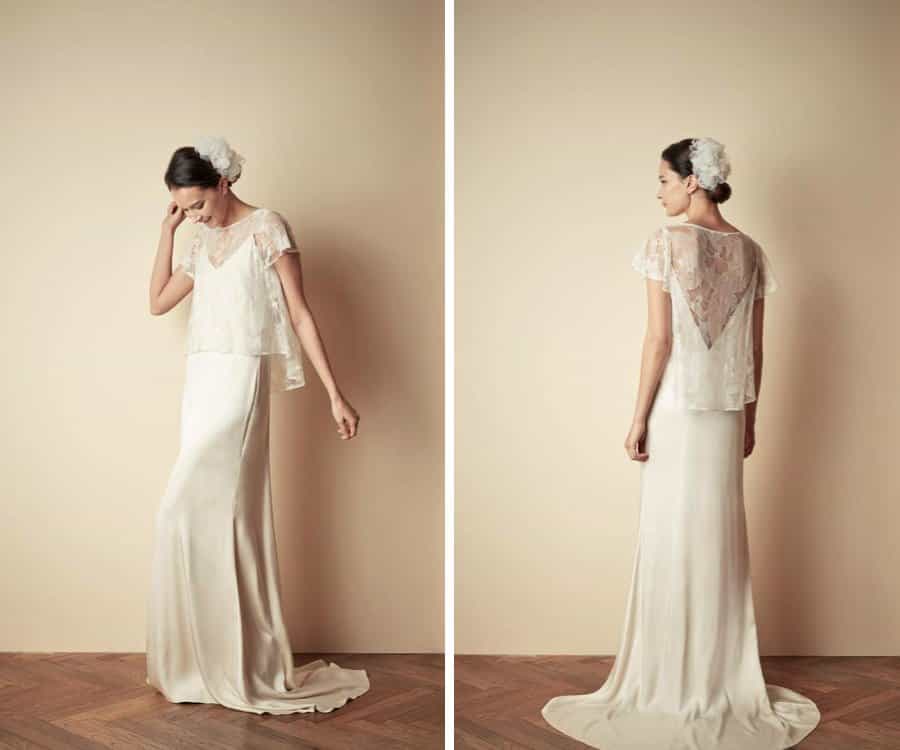 Frances
If you're after something classic and traditional, with a hint of modern sophistication, you must look at this one! The low, square-cut back has options for being open, or with a lace insert, with sweet tiny buttons, which I love!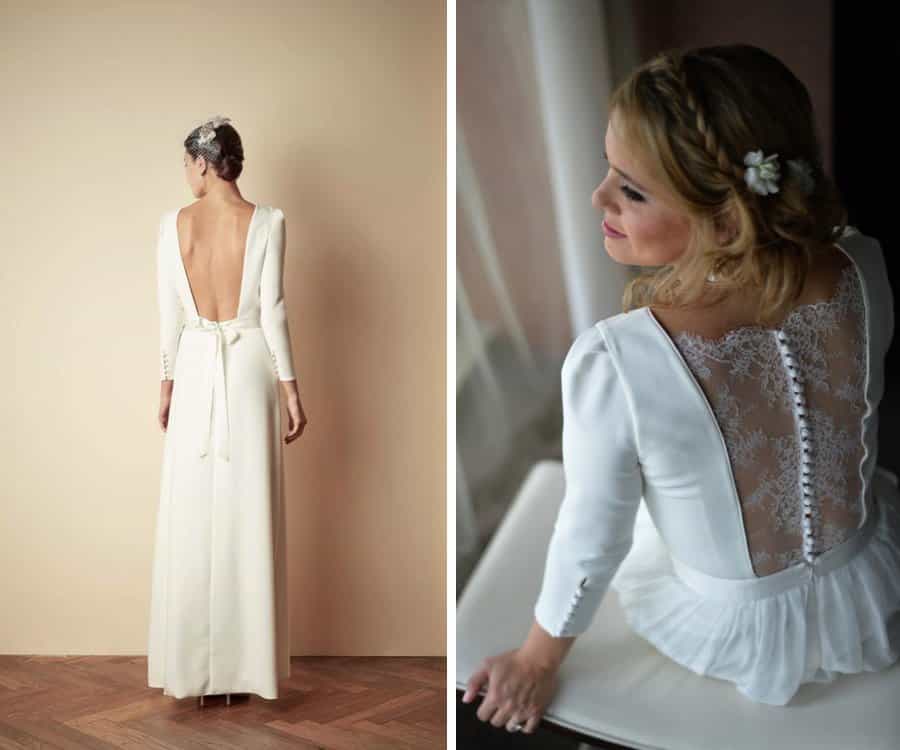 Sofia overlay
Another one to go over the Joan V back gown, Sofia is sparkly and gorgeous! Covered in sequins, crystals and beads, it glitters gently in the light, and the subtle slit back combines perfectly with the dress underneath as it gently tumbles to the floor in all its tulle glory.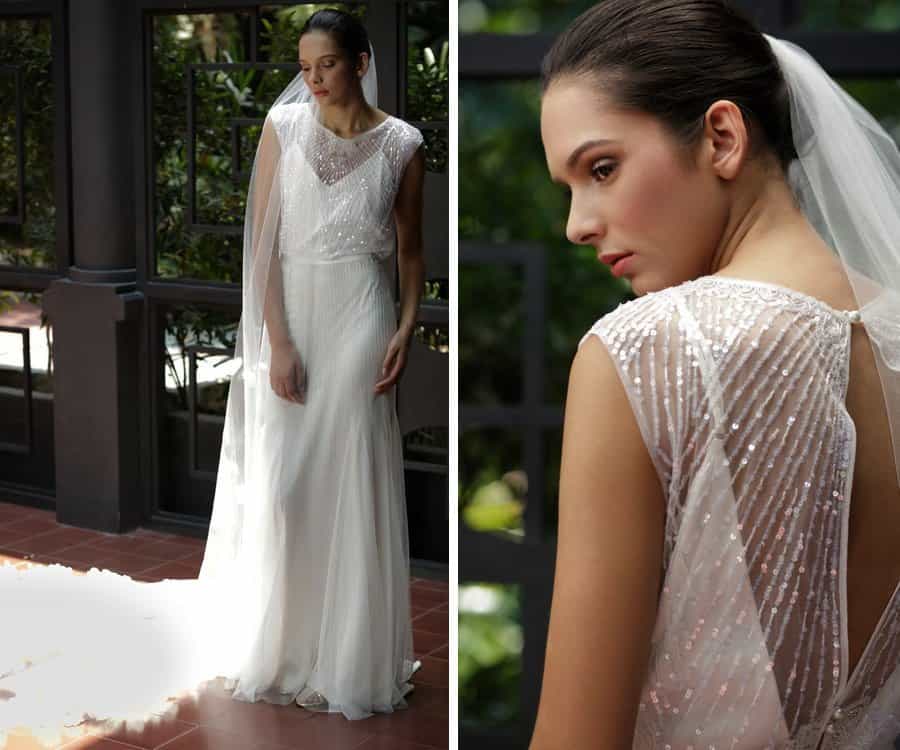 Super sweet, elegant and pretty, with some gorgeous little detailed touches I love this collection. You can see the full collection here, but if you're looking for more designer wedding dress inspiration, have a look at our luxury wedding dresses page.