Bridal Fashion
This year, Bridal fashion gets delicate. Taking advantage of Spring/Summer weather, sheer, lingerie-inspired pieces are seen in most notably Vera Wang and Oscar De La Renta collections, with the use of bralette-style pieces as dress bodices, and layers of sheer material creating billowing skirts. Claire Pettibone's collection also brings a lingerie-style feel, with delicate, floating lace and sheer sleeves. Galia Lahav takes this trend to the next level, with a combination of sheer materials, low backs, plunging necklines, and generally fearless designs.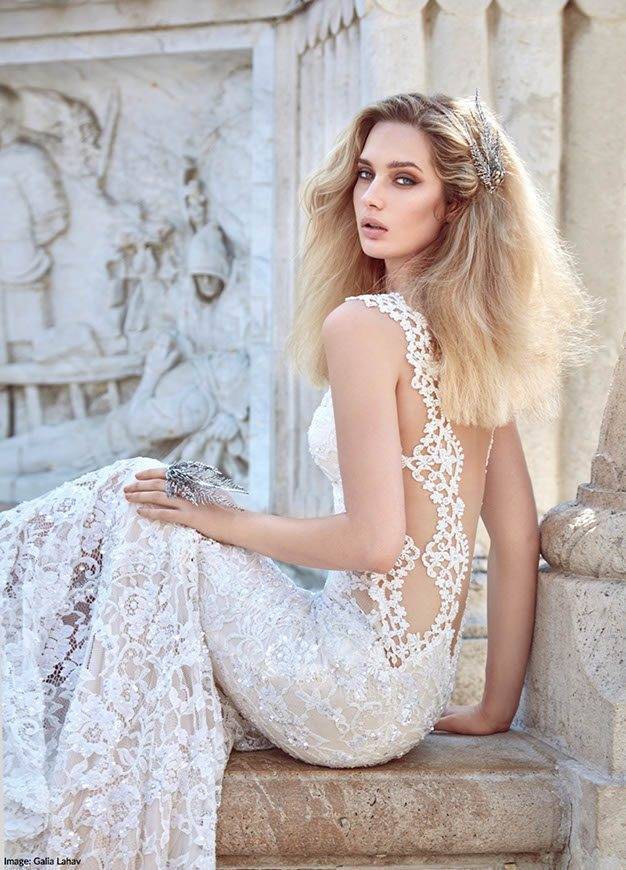 Monochrome is another growing trend this year, as the gothic trend is amped up for all-black looks in Claire Pettibone, Vera Wang, and Truly Zac Posen collections. Add this to the trend for all things delicate, and you'll see elegant black lace with risqué skin-baring sneaking into a few collections.
Floral appliques are showing up a lot this year, too, as seen in Jenny Packham and, again, Oscar De La Renta collections. To quote the most mainstream fashion film known to mankind: Florals, for Spring? Ground-breaking. But really, these 3D floral effects combined with the delicate, sheer trend are working to beautiful effect in the SS16 collections.
The 70's are back in a big way this year. We're not just talking about the general boho trend that's been around for a while – though Molly Goddard does display a little of that vibe – some collections are going full-on 70's! We're seeing all sorts of sporty, preppy 70s looks gaining popularity in 2016. Mother of Pearl and Bora Aksu are treading the line though, this year, with Nashville-inspired, athletic collections complete with florals and flourishes. The 70's element continues to be present throughout other collections too, in blousing, high necklines, bell sleeves, and midi length skirts.
For Grooms
The modern day Groom is definitely becoming more fashion conscious. We're excited to see more tuxedos in 2016, with grooms having a much more put together look, with even more emphasis on small details like cufflinks, pocket squares, etc.
Blue was a big hit for men in 2015, and we're seeing even more colour in the men's SS16 collections. Grooms are getting bolder just as Bridalwear is becoming quirkier – the runways showed a lot of green for grooms this year, but will real-life grooms decide to follow the trend?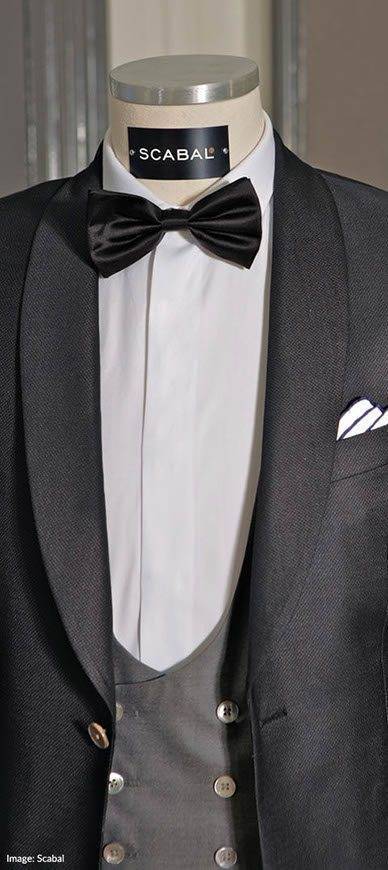 Men's shoes are also getting a little makeover, with high fashion footwear becoming more colourful and structured, taking a step from your regular formal shoe to something much more luxe. Andres Sendra is taking the lead on bold, colourful shoes as well as custom pieces.
Invitations
Weddings are going glam for 2016. Not that they weren't glam before, but now metallic colours will start playing a huge part – whether that's invitations or general décor, sparkles are in.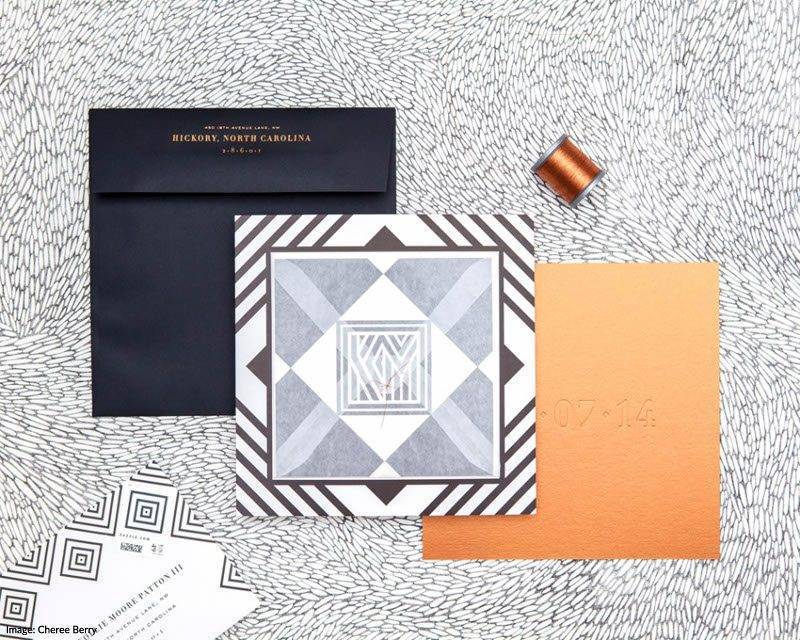 Speaking of invitations, save-the-dates are getting more and more sophisticated as time goes on. People are far more interests in the graphics and typography of their invitations, sending real little works of art to their friends and family. Gold foil will be creeping in this year, and calligraphy and handwriting-inspired invitations will continue to grow in popularity. Bold colours will also be on the rise, as couples want to differentiate their invitations from the traditional.
Geometric invitations are also becoming ever more popular. With the trend of minimalistic and geometric home décor fuelled by sites like Etsy, this trend has carried on over into the graphic design world and so of course, into the world of wedding invitations.
Cakes
With sheer lace dresses making waves in the bridal fashion world, the lace trend is beginning to melt over into wedding cakes, too. Cakes with lace icing decoration are beginning to look as beautiful and delicate as the dresses worn by the Brides. Textured cakes are also becoming popular for exactly the same reason – featuring ruffles, frills, and floral appliques, luxury wedding cakes are continuing to resemble bridal fashion in 2016.
A stranger trend for cakes this year is the "naked" or "rustic" cake. These cakes are held together with just a hint of buttercream, but are un-iced on the outside, and started to gain popularity in 2015, but we think that these naked cakes, being undecorated, will inspire new range of flavours and fillings when there is no aesthetic to focus on.
Décor
Wedding décor is becoming more luxurious as weddings become less specifically "themed" and more focused on colour trends and simple aesthetic concepts. In 2016, little touches are key to table settings, floral arrangements are being incorporated more heavily into these themes, such as putting small arrangements in mason jars for rustic themes, and having floral arrangements creep out onto the chairs to tie the whole table together (not literally, of course).
Wedding décor is key in creating the overall aesthetic of the wedding, especially when it comes to photographs being taken. That's why it's even more important that napkins, place setting and the like, match the colour theme of the fashion worn by the bridal party. In 2016, with people's ideas becoming ever more specific with the use of mood boards and Pinterest, the "matchy-matchy" trend will continue to dominate wedding décor.