One of the oldest manor houses in Cornwall is hosting a special event in September, to affirm its position as the county's wedding venue of choice.
800 year old Pengenna Manor, a beautifully renovated wedding venue on the outskirts of Wadebridge, is presenting 'A Most Curious Wedding Experience' on Sunday 14th September, where over 50 handpicked suppliers will be treating guests to a day to remember.
Nestled within the stunning countryside on the north coast, Pengenna Manor provides a dramatic and intimate backdrop for weddings and receptions and will demonstrate this with a difference at this special event.
With a waiting list of suppliers eager to be there on the day, 50 of the very best have been chosen to exhibit to potential brides and grooms in a way far removed from a conventional wedding fair.
Spanning the acre of grounds and gardens of the Manor, four different wedding themes will be set up described as: 'Glamorous' – which will incorporate beautiful silverware, fine crockery, glass-wear and candelabras; 'Countryside' – which will include enamel jugs of meadow flowers, rustic table arrangements and natural decorations; 'Bohemian" which will see a tent packed with day beds, rugs, silk hangings and holistic therapies; and 'Festival' – complete with hay bales, picnic tables and jam jars of wild flowers.
Suppliers include Bodmin Marquee Hire and LPM Bohemia – who are sponsoring the event; suppliers will not be tied to traditional exhibition stands, but will be demonstrating their goods and services by putting into practice what they do – enabling guests to see, drink and taste the various wares; suppliers will be interacting with the guests, so it is expected to be a very sociable occasion.
During the day, which starts at 11am and finishes at 4pm, visitors will be able to see flower displays, stationary, cakes and table arrangements, whilst enjoying entertainment which will range from magicians to fire-breathers, opera singers to Céilidh bands – all matched to their themed tent.
Guests will also enjoy champagne, Pimms, canapés and sweet treats, again in keeping with the themed settings, plus there will be workshops on how to undertake various tasks involved with arranging a wedding, including speech-writing workshops.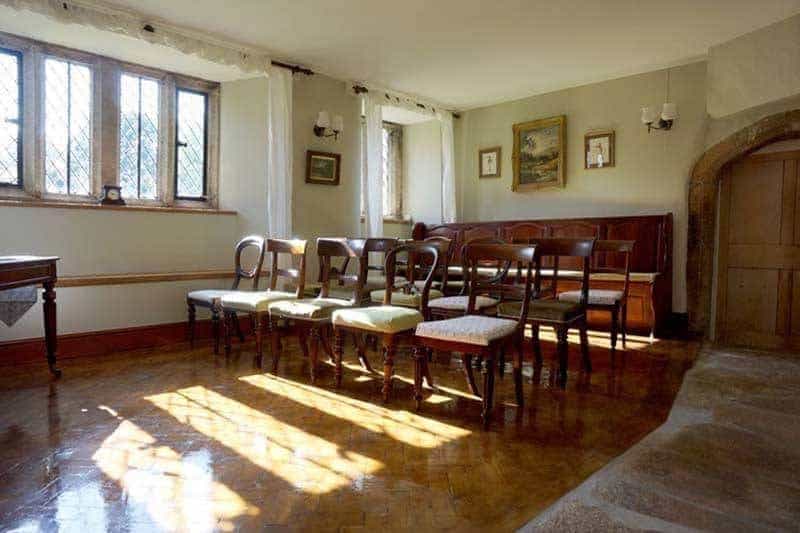 The event is free for guests to attend and is already filling up quickly; places are limited, so it is advised that anyone that would like to attend secures their ticket at curiousweddingexperience as soon as possible, where they can also view the full list of supplies and schedule of the day's events.
For more information on the wedding services available at Pengenna Manor please visit pengennamanor.co.uk