The One Show's Alex Jones married her fiancé Charlie Thomson on New Year's Eve, 2015. Jones originally announced her engagement in February 2015, on an episode of The One Show.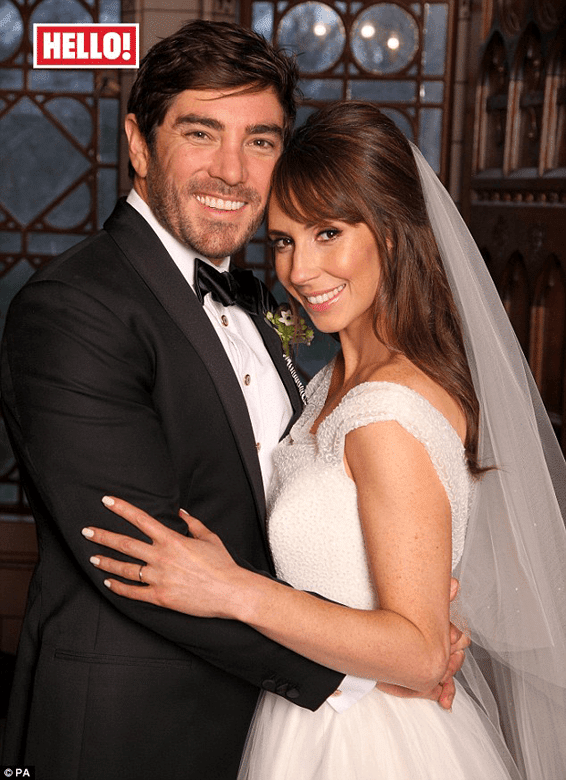 In a ceremony held at the luxurious Cardiff Castle, Welsh television presenter Jones married New Zealander Thomson with some very unique vows, spoken in both English and Welsh!
In Thomson's personal vows, he promised to "stand by you, whatever the future holds, to cherish and care for you and always be there for you when you need my support," before humorously adding "I promise not to take too long in the shower, and to be on time." A lovely personal promise to Jones.
Jones, 38, included this interesting line in her own vows: "I promise to try to develop patience and to embrace the outdoors and all it has to offer, including camping." We can already hear that in her adorable Welsh accent!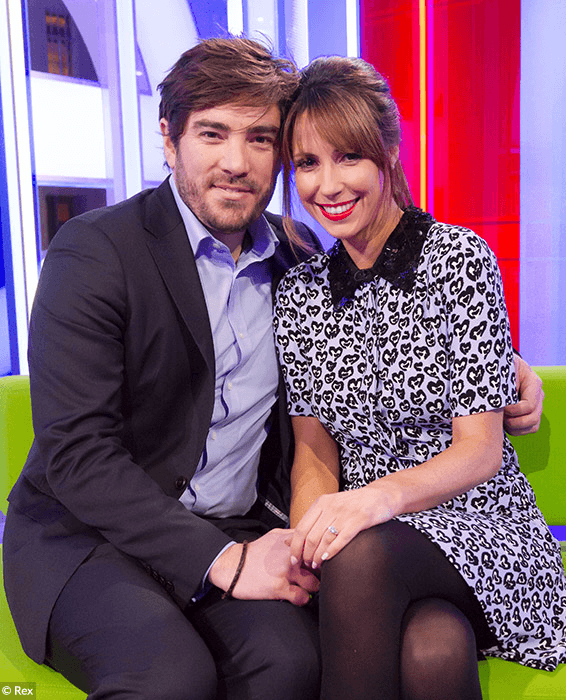 Jones wore a beautiful traditional style Sassi Holford gown on her big day, and her Groom couldn't stop smiling as her watched her walk down the aisle. She wore her brunette locks in a semi-updo, with her hair carefully curled into soft waves. Jones said, of her special day: "It was spectacular. Everyone says it's the best day of your life and it just exceeded my expectations. I enjoyed every single second."
Their reception was held in Cardiff Castle's incredible 18th century Library and Dining Room, with a wedding breakfast then held in the Banqueting Hall. Their luxurious wedding ended with a party in the castle's Interpretation Centre, including a 1980's musical group, and a jazz band played the guests well into the night.
"I know you can only get married once, but I loved the wedding so much I would do it every year," said Jones. "But we'll probably do a New Year's Eve party from now on."
Images courtesy of Hello