"Walking barefoot, hand in hand with her true love. A dreamer, a true romantic, a free-spirited bride who knows her own style and is not afraid to express her individuality." – Charlotte Balbier describes the Balbier bride
Bohemian Blush is the new collection from Charlotte Balbier, officially launching at the WHITE GALLERY, London on May 14th-16th 2017, with the collection debuting through the release of preview imagery. Charlotte Balbier has always embraced the Boho look but the Bohemian Blush collection has gone all out with the Boho vibe.
Every bride dreams her bridal gown will stand out and be remembered forever, and in the Bohemian Blush collection, every gown tells a story. Charlotte Balbier has paid the utmost attention to detail to give each gown its unique touch.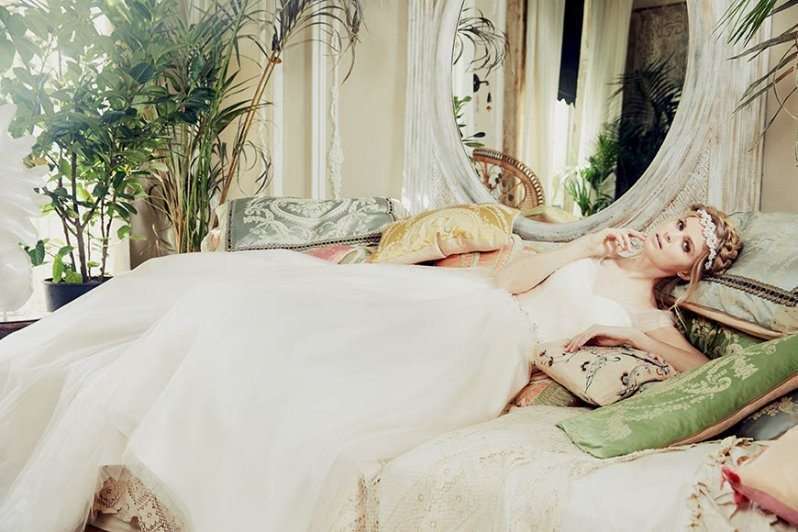 There is the dreamy Halo gown that is handcrafted with 3D floral fabrics; the Klara gown, which embraces sequins on sheer skin, and the stunning Jayde floral gown in an exclusive print to the house of Balbier, which is finished with an all-out bow! All the gowns are hand-created from the finest French laces, soft flowing chiffons, layered organzas, rich mikados and silk tulles.
The 2018 colour palette introduces ballet pink, sugared peach, blush pinks and peach, pearled ivory and a pistachio green alongside the classic ever popular ivory and champagne shades. Sass meets BOHO in a fushion of style and this collection appeals to the dreamy fashion forward bride…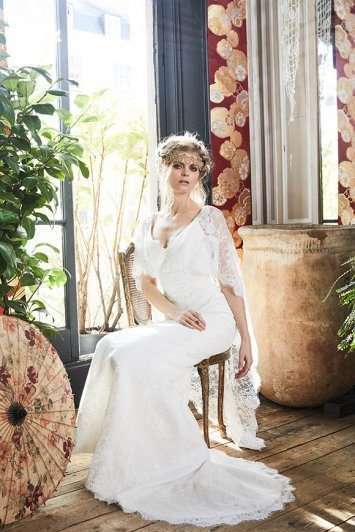 "We have always created dresses for bride who knows who she is, to be their own kind of beauty and celebrate their individuality. This collection celebrates the free spirited women and Bohemian spirit. I created the Bohemian Blush collection for brides to be gorgeously unique; the gowns are easy and effortless. Whether her dream day is running through a woodland barefoot or wearing a flower crown, this sassy collection will appeal to all. I've fused together my two style crushes of Boho and pretty to create this delicious collection." Charlotte Balbier
To view the full collection visit CharlotteBalbier.com