Bold, brash and brilliant
Bottle top embellishments, plug socket earrings and safety pin skirts may not be everyone's cup of tea, but for Franco Moschino, this was the dream. His playful creative vision and wild inspiration mocked high fashion whilst his eccentric collections themselves became totally desirable.
From humble beginnings
A far cry from working in the family's iron foundry that his father hoped he would take over, Franco loved art and aspired to be a painter. Running away from home to study art in Milan in 1968, it took him 15 years of working for Versace and Italian label Cadette to arrive at the launch of his own company. Founded in 1983, the Moschino Couture! label came from Franco Moschino's Moonshadow brand. Moschino designed casualwear and jeans before expanding to lingerie, eveningwear, shoes, menswear and also perfume.
High fashion with a twist
Moschino loved to spoof high fashion, creating flamboyant items that made fun of haute couture and the people who could afford them. 'Expensive Jacket' was extravagantly embroidered with gold and he toyed with designer fashion, embellishing a Chanel style jacket with garish trim.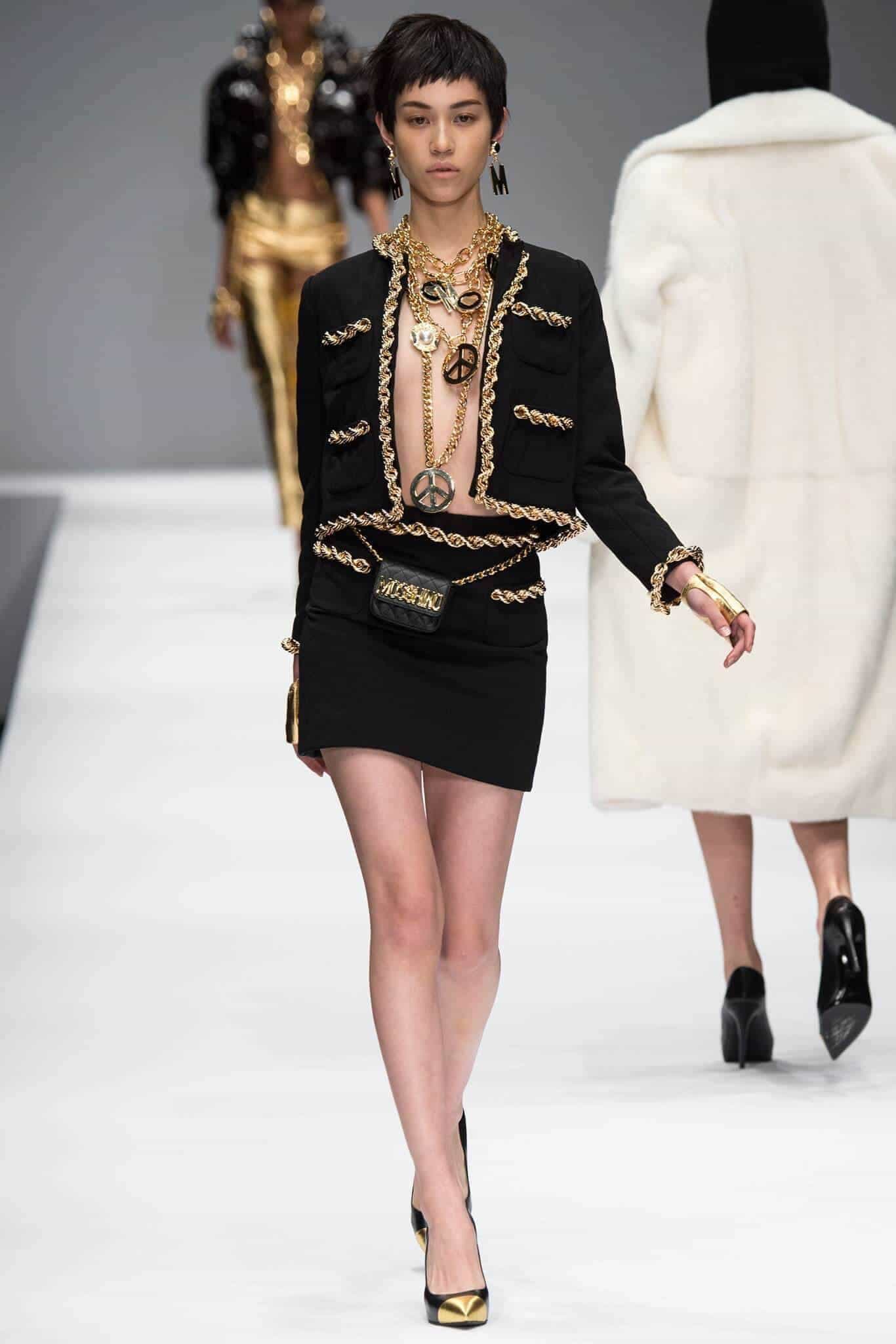 Cheap and Chic
With Moschino Jeans launched in 1986 and a less expensive 'Cheap and Chic' line launched in 1988, Moschino developed a number of additional collections for his brand. Rebranded as Boutique Moschino, Cheap and Chic still lives on alongside Love Moschino – a diffusion line – and the Moschino main line for men and women.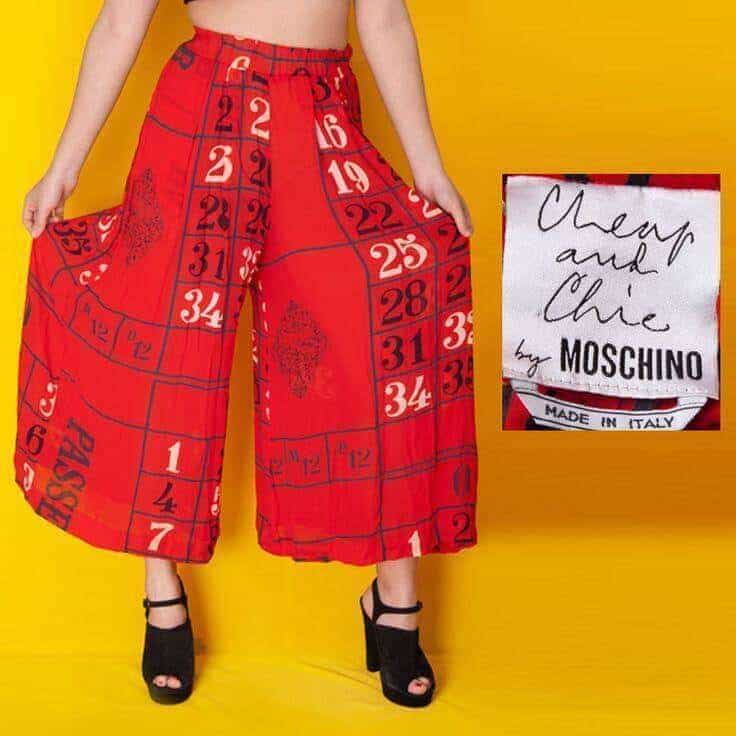 Maison Moschino
Taking the reins in 1994 after Franco Moschino's death, Rosella Jardini retained the spirit of Moschino, culminating in the opening of a hotel in 2010, Maison Moschino, which celebrated the love of art and whimsical enjoyment of life that Franco Moschino held.
Creative Costumes
Moschino's playful take on fashion appealed to celebrities who like to make a bold statement by wearing Moschino. With its theatre and unapologetic brashness, it's a perfect fit for costume, with Kylie Minogue, Madonna and Lady Gaga choosing Moschino's designs for their tours.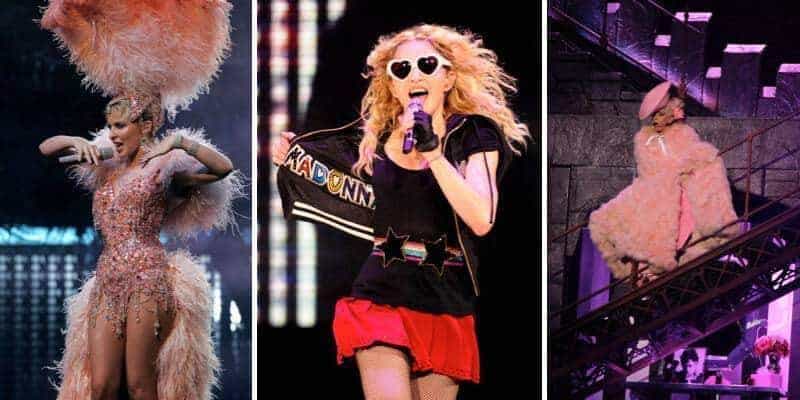 SS 2018
With flashes of vivid colour, bold slogans and eye-catching images, Moschino is instantly recognisable. Their SS 2018 collection makes no apology for its in-your-face vibe.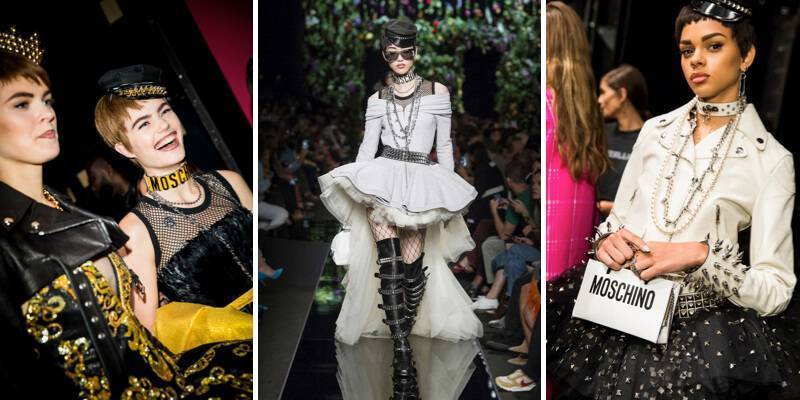 Staying true to its roots, Moschino has created its colourful, playful and unapologetic brand, sitting high among the labels it once mocked. If you need some bright, frivolous happiness in your life, look no further!