An established footwear brand renowned for statement heels, floral embellishment, luxurious materials and a high level of craftsmanship. The new season will be available in September 2014, Harriet Wilde has created a feminine, and elegant collection for a fashion forward client, with both modern and bohemian elements.
The designs feature 2 key trends, floral laser etching, intricate laser cut petal shaped sandals, and delicate sheer styles created by panels of tulle and fine French lace.
The collection has 9 styles in total; Peony, a leather tie sandal featuring laser etched peony flowers, creating an all over floral fusion entwining the foot with its delicate petals and leaves. Delfina a stunning petal shaped sandal cut to precision with laser, the petals create the straps around the foot with an elegant tie around the ankle, the style has 2 options a higher platform version Delfina and a lower version Delfina Low without a platform on a lower heel.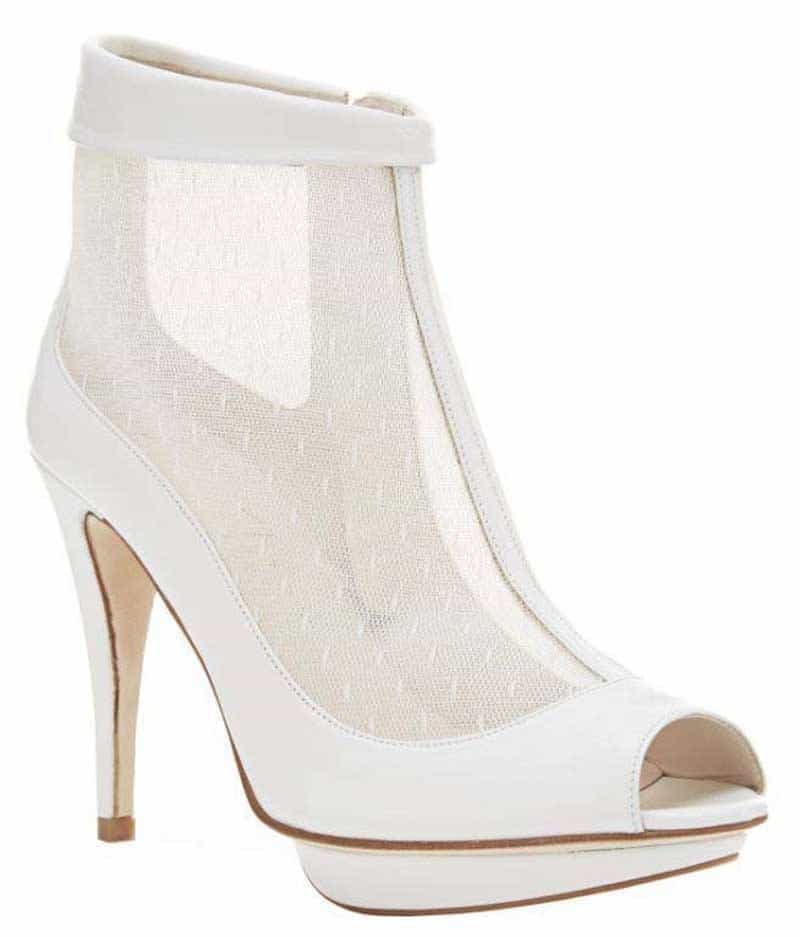 The same petal design features on flat sandal called Orchid, perfect for brides with a bohemian or beach location. A modern flirty high heel boot with a peep toe, Poppy has sheer panels in spotty tulle and a cute collar with a bow. Another boot is Honey a round toe fashion forward low cut pattern with sheer side panels in either tulle or fine French lace, it has a hidden platform and high heel.
The other styles all feature pointed toes, Valerie is a sheer paneled shoe with a pretty bow detail. Primrose a Victoriana laced style boot with sheer side panels, it has a high heel and a platform. Both of the last styles are court shoes, Daisy a sheer platform court, and Jasmine an elegant flat pump in sheer pretty French lace.
Key shapes and toe profiles, points, platform points, rounded toes with concealed platforms, heels are high, mid and flat. The collection has been crafted in a fine matt finish leather, with spotted tulle and fine French lace fabrics, the colours palette is ivory, pink, mint, cornflower blue, pale gold, and silver.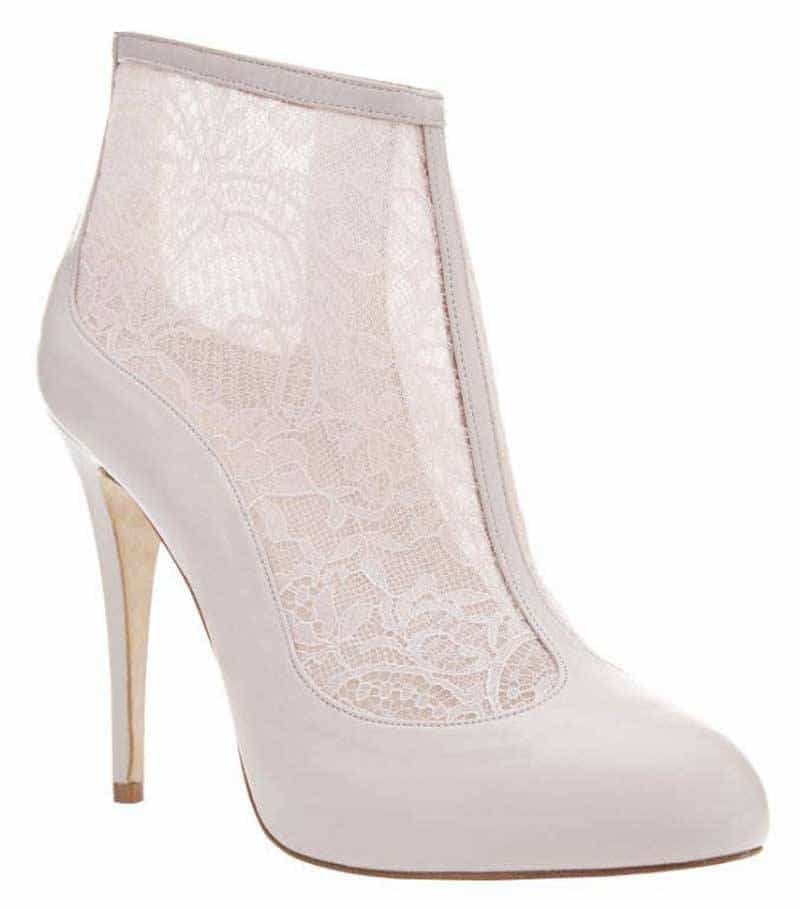 Harriet Wilde is currently available internationally and can be found at Cymbeline in Nice, BHLDN in the US, Penelope in Brescia just to name a few.


For more pretty designs visit harrietwilde.com