Adore your accessories
When it comes to wedding jewellery there are lots of things to consider. Big and bold or small and simple? Consider your dress – how much embellishment have you got? Are their family heirlooms that need to be incorporated? Do you want to match your theme? Or your bridesmaids? Has your fiancé bought you a precious treasure?
Like most wedding decisions, there's probably an element of decision-angst that comes with making the 'right' choice. So take a breath, scroll down and see if we can provide you with some inspiration. After all, the most important thing is that you think your wedding jewellery is simply beautiful.
Go Bold
Chunky pieces can look really stunning against a simple wedding dress. Best teamed with a strapless number and with your hair swept up to keep your neck free to display some gorgeous jewels.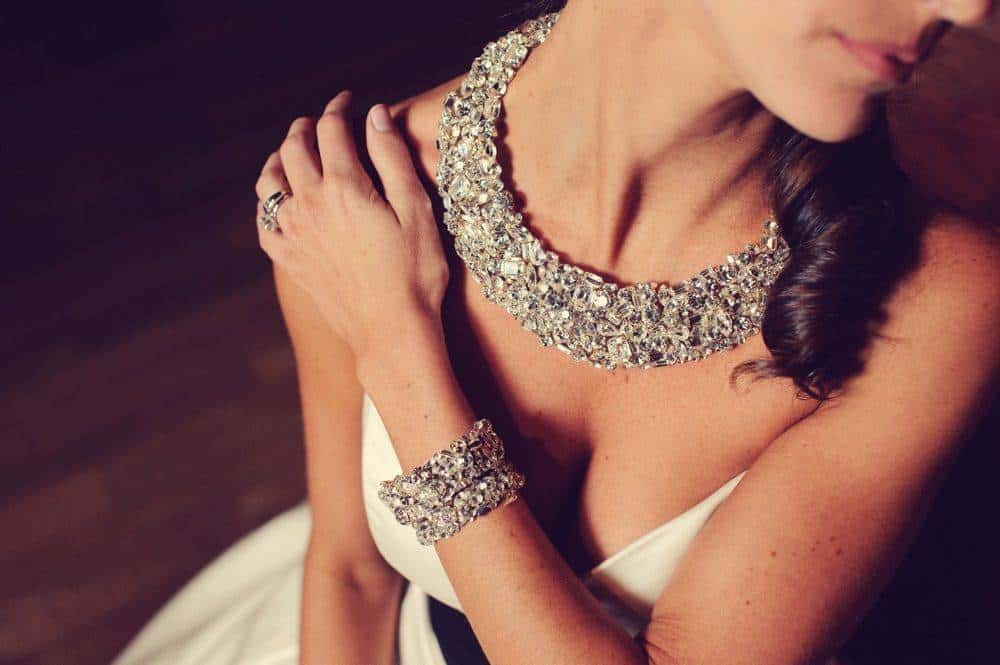 All the diamonds!
If you just love a little bit of sparkle, accessorise with the twinkliest of gemstones! If it's good enough for Kate…
Colour me fabulous
Got a colour palette? Keep your dress simple and neutral and accessorise with a splash of colour. Perfect if your wedding bouquet's fresh white as well.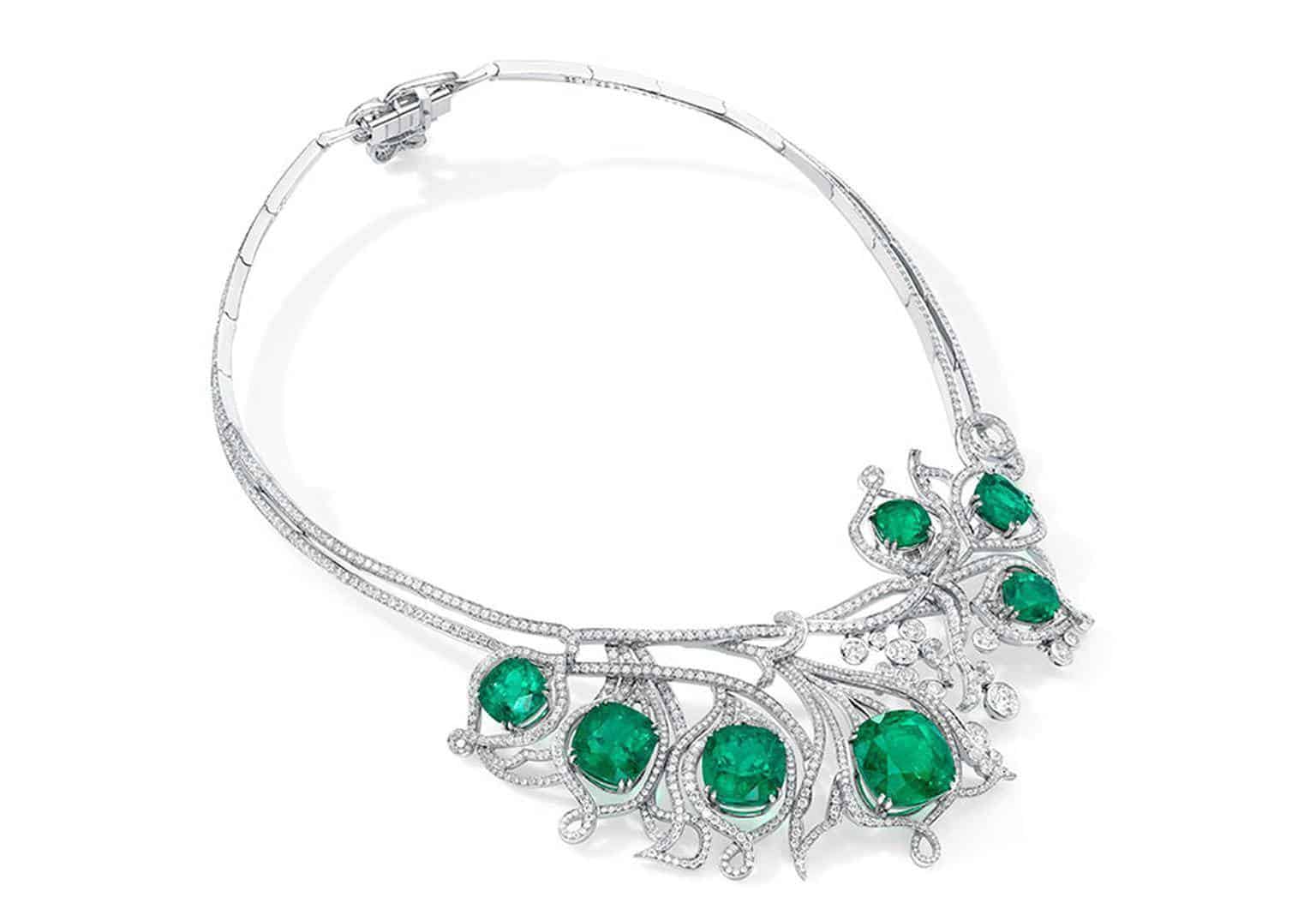 Back to it
If you've chosen a dress with a dipped back, a long glittering back necklace is a gorgeous addition. It'll catch the light and create the perfect sparkle as you float down the aisle. Short, choker style necklaces are stunning too if you've chosen to style your hair up. Team both these choices with simple stud earrings.
Boho chic
If you're thinking of a boho or vintage vibe for your wedding, you'll want some cute vintage jewels. Go for some really beautiful antique accessories or styled pieces to match the theme.
Florals galore
Something a bit different! Add a pop of colour and a little bit of freshness to your dress. Real, vibrant blooms are a stunning way to accessorise or go for some delicate twined foliage. So pretty!
Keep it in the family
If you've got a special keepsake that simply must be worn on your big day, don't be afraid to wear it with pride. The memories it holds are far more beautiful than any diamond. If it's looking a little tired or broken, why not repurpose a part of it – use the metal for a bracelet or take the gemstone and have it set in a ring?
Whatever you choose for your wedding day, make sure you love it – and just remember that you'll sparkle just as much as the jewellery you wear – probably more!
If you're looking for more sparkling inspiration, head over to our wedding accessories page.