Amanda Wakeley and Gillian Million collaborate on bridal headpiece collection
Bridal headdress designer, Gillian Million comes together with designer, Amanda Wakeley to launch a stunning collection of 12 bridal headpieces. When a breathtaking bridal gown is paired with the most beautiful, eye-catching headpiece, it's a match made in heaven and this range champions this perfect partnership.
Amanda Wakeley's bridal design style is effortlessly chic, her brides are "glamorous in a subtle and beautiful way" and this range strikes the perfect balance between classic and glam. The entire collection has an air of delicate beauty about it – the designs are feminine and ethereal and the addition of pretty beading and sparkling crystals gives an extra-special finish.
Each piece has been handcrafted in London, in Gillian's Teddington store, by her and her amazing team of dedicated artisans. The precious materials are sourced from all over London and together with the intricate, detailed designs they create the most beautiful items for brides to cherish forever. Once the wedding day has been and gone, brides can opt to have their cherished pieces re-worked so they are able to wear them in every day life, as a memory of the special day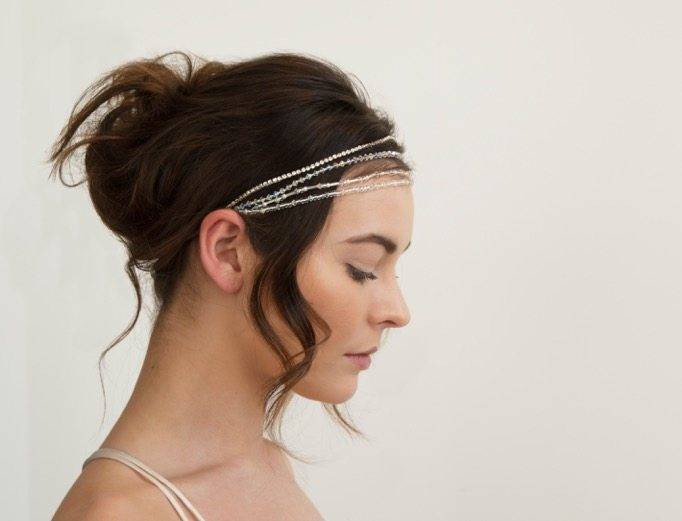 "Gillian Million creates the most exquisitely beautiful headpieces that perfectly complement our dress offering. I love Gillian's personal approach to each and every item – the pieces that she creates are truly works of art." – Amanda Wakeley
This unique collaboration celebrates fine craftsmanship and the beauty of bridalwear. Pieces are available to buy now from Amanda Wakeley's bridal boutique in Fulham, London.
"Gillian Million are delighted to be working with Amanda Wakeley designing individual and bespoke pieces to work in synergy with the beauty of the designer wedding dresses. Our attention to detail, experience and customer service works hand in hand with the beauty of Amanda Wakeley's designs ".
For more details, see the websites of Gillian Million and Amanda Wakeley.