What are the secrets of the first class amenity kit? Cheapflights.com has examined the on-board amenity kits handed out to first and business class passengers flying 27 airlines around the world.
Here are our favourites from the top ranking amenity kits:
1. Emirates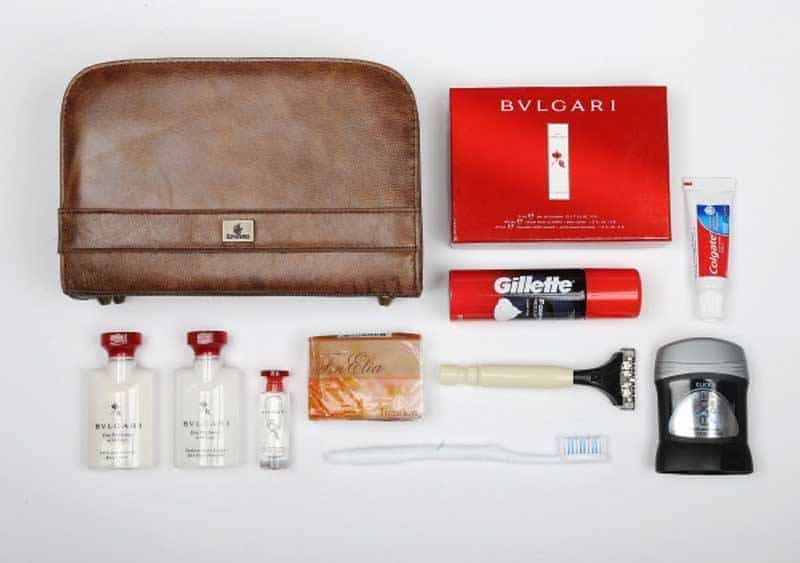 Of the airlines examined, five were given a full six-star rating: Qatar Airways, Emirates, Etihad, Japan Airlines and United Airlines.
2. Japan Airlines Amenity Kit
"For many of us, First Class and Business Class are a mysterious place and we wanted to get a better idea of what life is like in that rarefied space."
"The kits are glorious examples of life's 'finer things' and a peek into a lifestyle that maybe, on a special occasion, we can achieve as well," said Oonagh Shiel, Cheapflights editor.
3. Eithad Airlines Amenity Kit
"After examining all these kits, though, we were struck mostly by the attention to detail and the touches of local cultures and craftsmanship that are a reminder of how diverse the world is and how exciting travel can be."
Passengers flying Etihad receive a kit created in collaboration with Emirati enterprise Sougha, which promotes local artisans. Bags feature patterns of an ancient Abu Dhabi weaving craft, Sadou, that evoke Bedouin tents.
4. Qatar Airlines Amenity Kit
Japan airlines collaborated with Spanish luxury brand Loewe to create its amenity kit, while Qatar bags are filled with diversions for kids  Spongebob backpacks, coloring books, and a toy and adults get ultra-luxe products from Dior and Ferragamo.
5. United Airlines Amenity Kit
Aside from the usual suspects toothbrush, toothpaste, eye mask and earplugs also includes a shoe horn, hand sanitizer, floss, mints, comb, wiping cloth, pen and Philosophy products.