Founded in 1921 by Guccio Gucci, the brand has spent nearly 100 years dominating the ranks as one of the top global fashion labels.
Having been inspired by the luxurious Parisian lifestyles he encountered whilst living there, Gucci returned to his native Florence with a vision to create the best quality luggage he could. Recruiting highly skilled local Tuscan craftsmen, he used the best quality materials, combined with his artistic vision, to create fine leather goods with classic styling. The Gucci brand was born.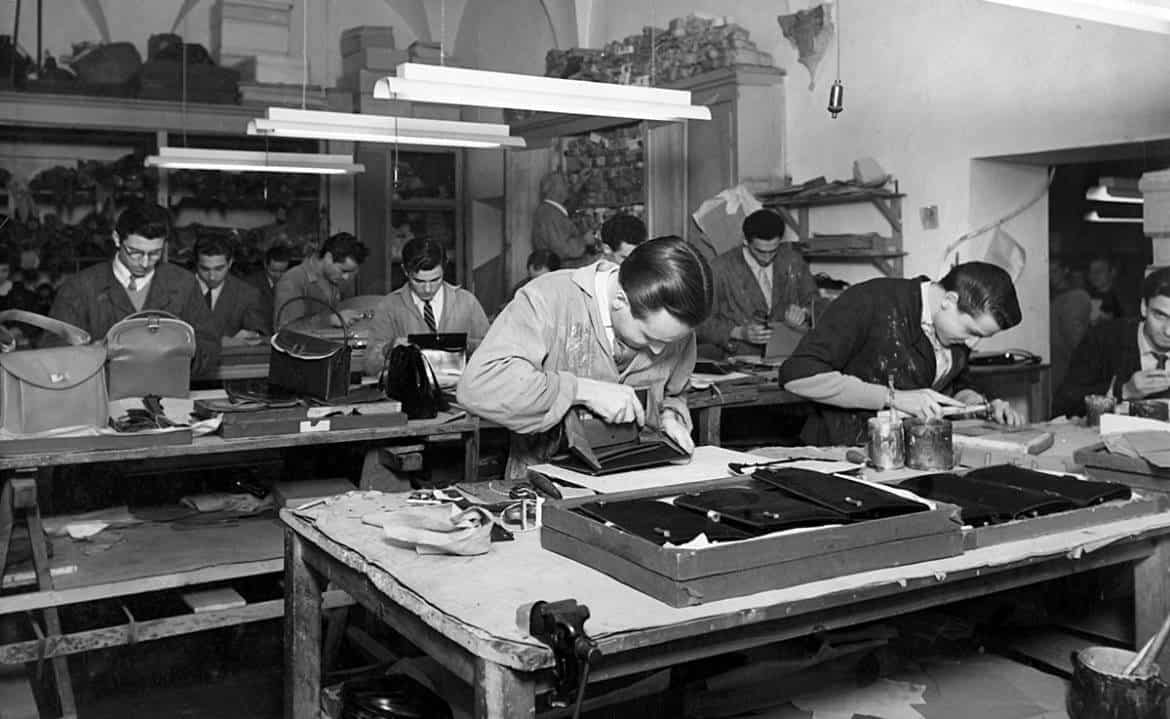 With stores opening in Milan and Rome, as well as additional shops in Florence, Gucci's success kept growing. The designer created finely crafted leather accessories, with the blend of luxury and Italian style apparent throughout his designs. His range expanded from luggage to handbags and shoes, with additional lines of silks and knitwear following on.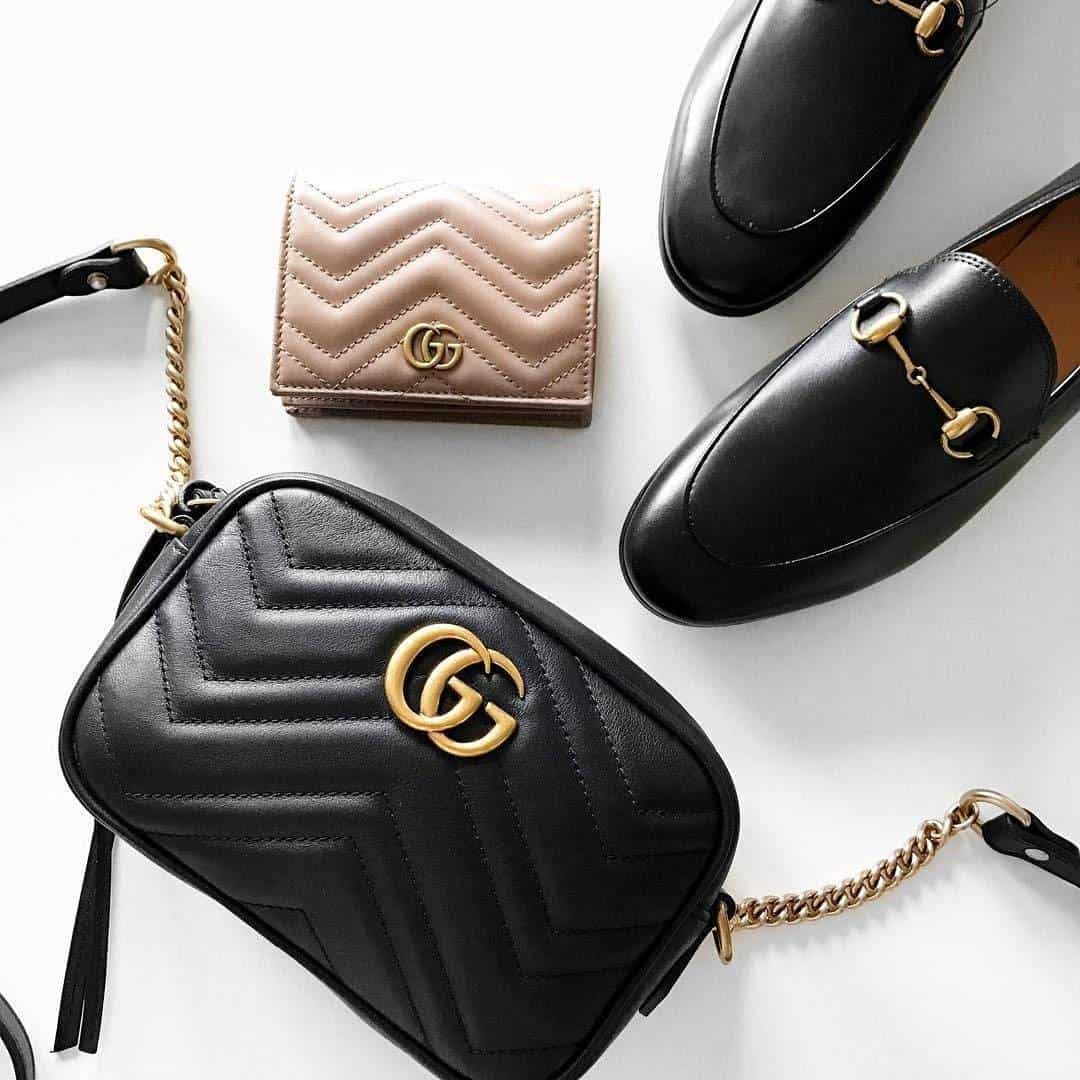 The logo
For over ten years, the Gucci brand operated without a logo. It wasn't until Guccio Gucci's son, Aldo, joined the family business that a logo was born. Aldo combined the initials of his father to create the interlocking double-G design we know and love today. The logo has become recognisable across the world, however, Gucci lost the UK trademark on it in 2012, and hasn't been able to regain it, leaving it open to legal imitation.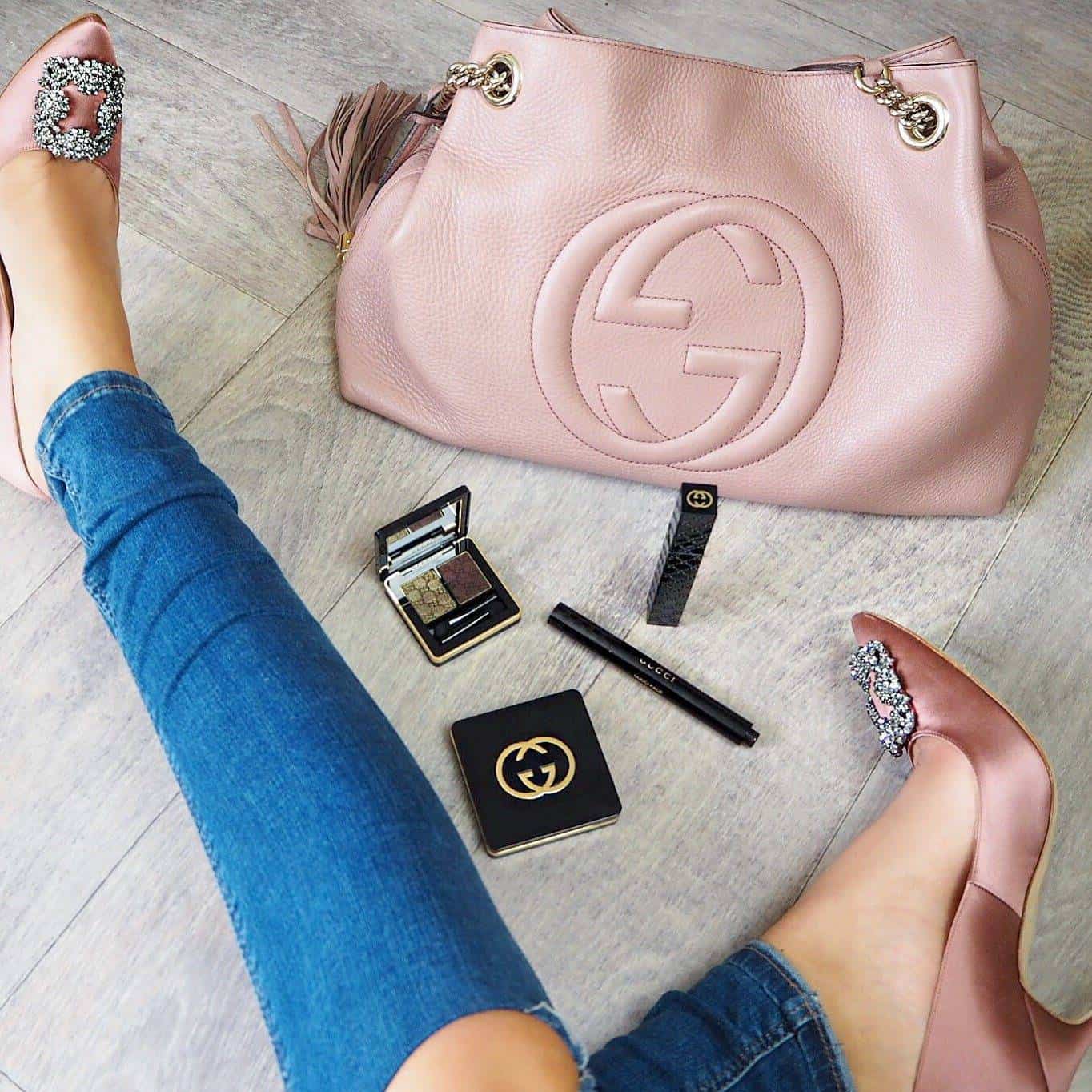 Controversies
Gucci's advertising campaigns have been viewed as reinforcing common stereotypes of women, bordering on offensive. Hitting the news with its controversial campaigns, the brand has made a name for itself for stepping close to the line on many ads. In 2003, one of their adverts was instantly banned worldwide, creating a furore around the brand. But maintaining the view that 'any press is good press, Gucci continues to publish controversial ads, committing to the idea that 'sex sells.
Famous fans
Sitting right at the top of the luxury goods realm, Gucci's empire is adored by the rich and famous. Since taking over the reins of creative director in 2015, Alessandro Michele has transformed the brand, harnessing a rebellious streak, and celebs have fallen over themselves for a piece of his unique design.
Fall Winter 2017
This season's offering features bright blocks of colour and bold prints. Alessandro Michele said of it,
"It's a big trip in my personal garden which is mine but also Gucci's, and it expresses all the ideas of me, all of my obsessions."
The advertising campaign is heavily influenced by classic cult sci-fi, featuring recreated scenes and influences from Star Trek, motifs from the 50s and 60s sci-fi and classic alien movies, with humans interacting with aliens and dinosaurs.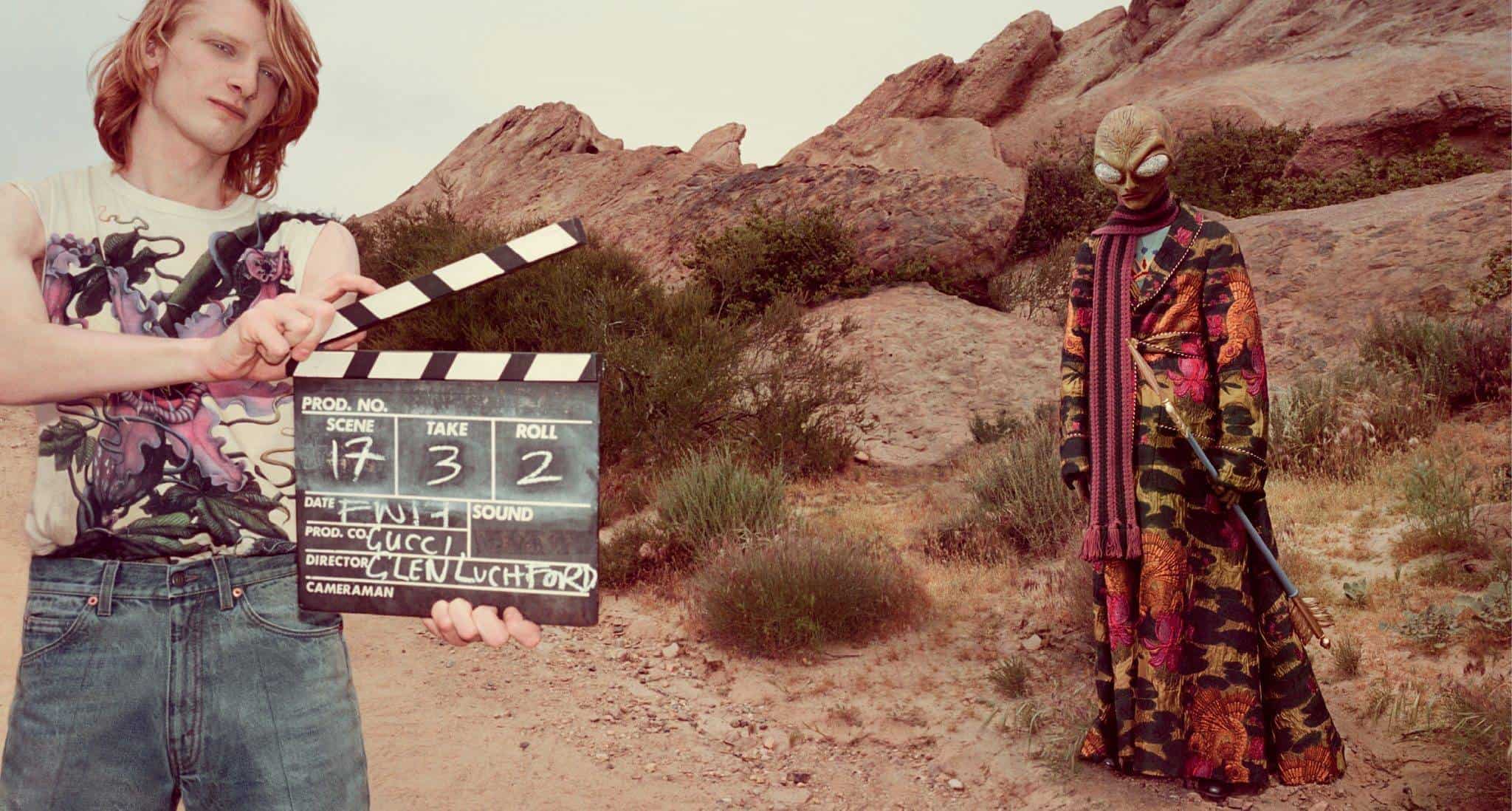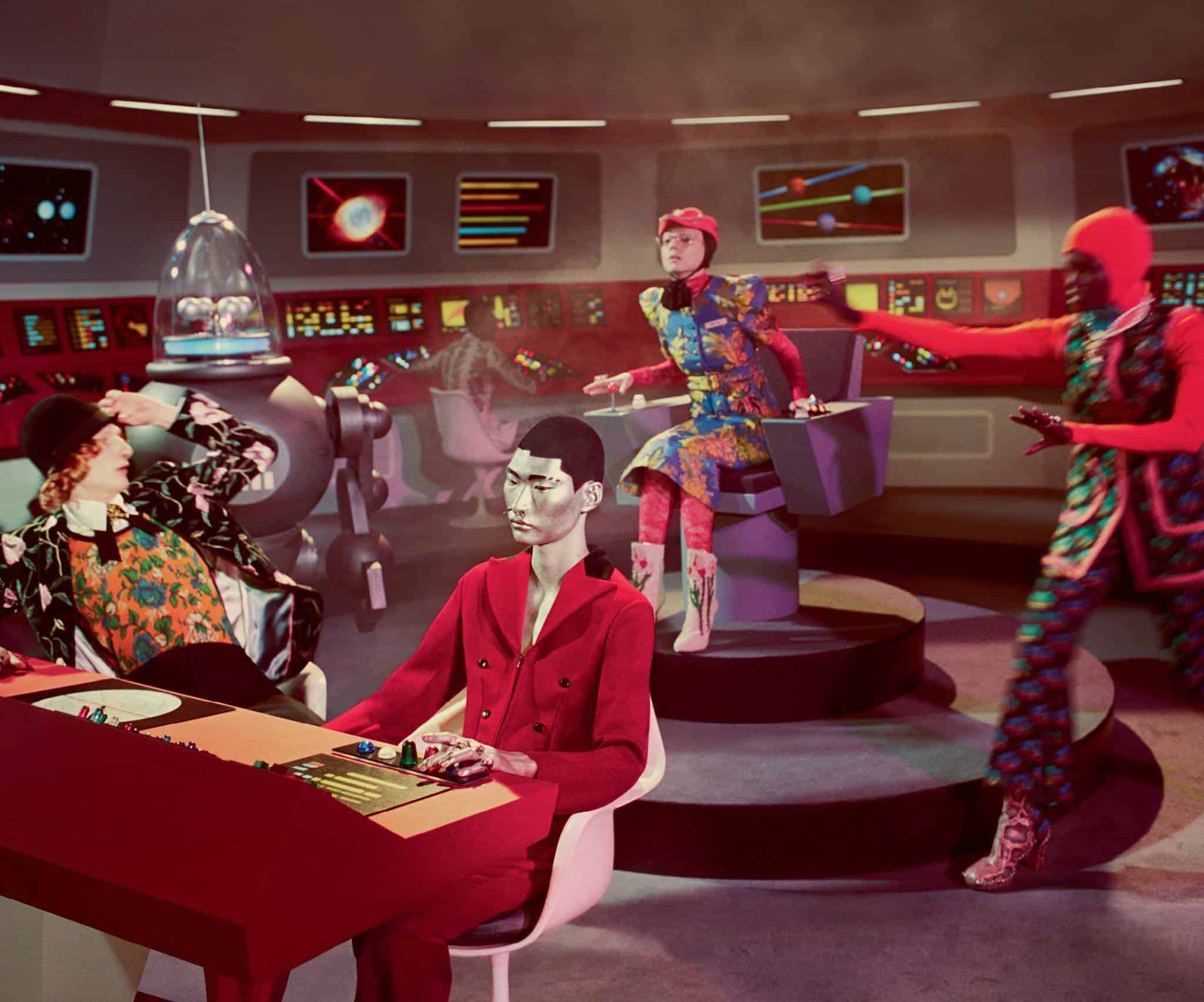 The future's bright
With Alessandro Michele at its helm as Creative Director, Gucci's future appears confident, bold and incredibly stylish. With their penchant for walking the thin line between offensive and acceptable ad campaigns, we can see Gucci successfully making headlines far into the future… and maybe fighting an alien or two while they're at it!