British fashion designer Julien Macdonald unveiled a diamond-embroidered wedding dress worth more than £4 million pounds this week at London Fashion Week 2014.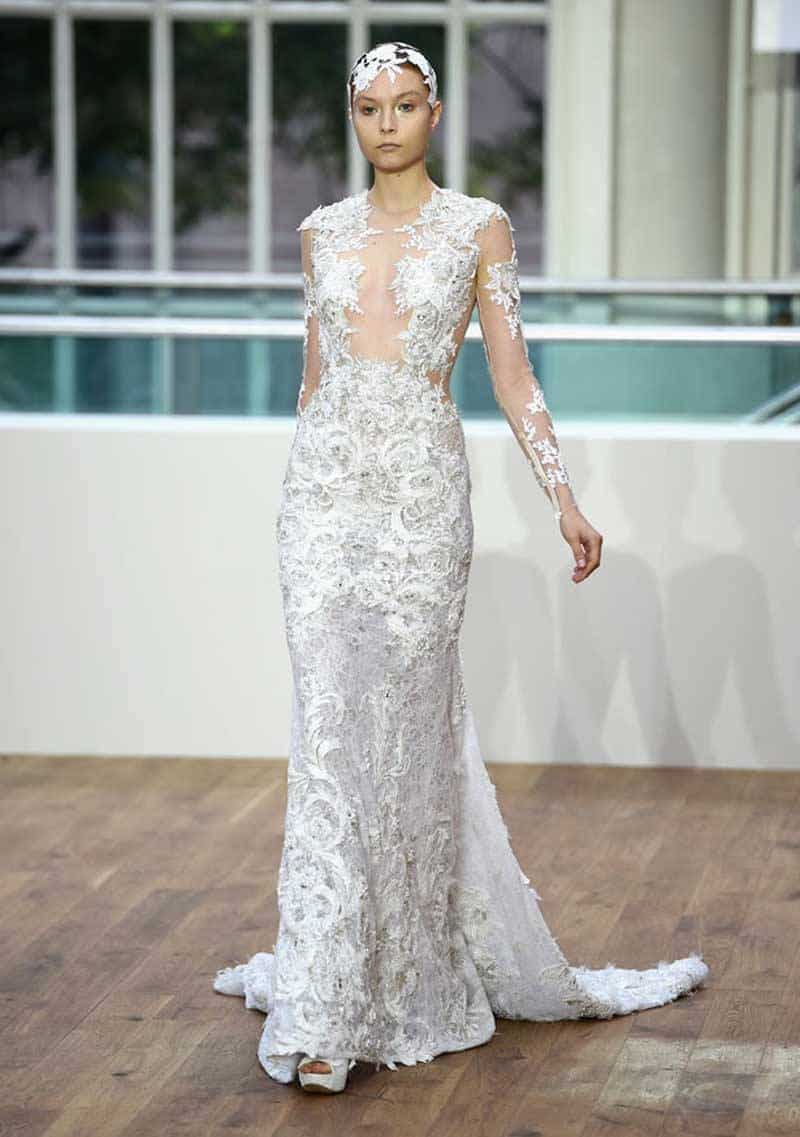 The British designer debuted a lace and diamond-encrusted wedding gown on his catwalk at the Royal Opera House on Saturday as part of his new-season collection.
He took to the stage to say: 'It's the most important day of a woman's life and why not have the most expensive dress in the world?'
Julien's spring collection featured his usual love of metallics and cut-away detail, loved by the likes of Heidi Klum and Nicole Scherzinger.
Julien said of his new designs: 'The dresses are a mix of tattoos and flowers, with fabrics that really hold and accentuate the body.'