Effortlessly cool luxury
Havaianas flip flops are loved the world over. From their humble beginnings in 1962, the sandals are the truly original rubber flip-flop.
We love seeing a big basket full of Havaianas at a wedding – ready for guests' shoes to be kicked off and a sure sign that there's plenty of dancing to be done.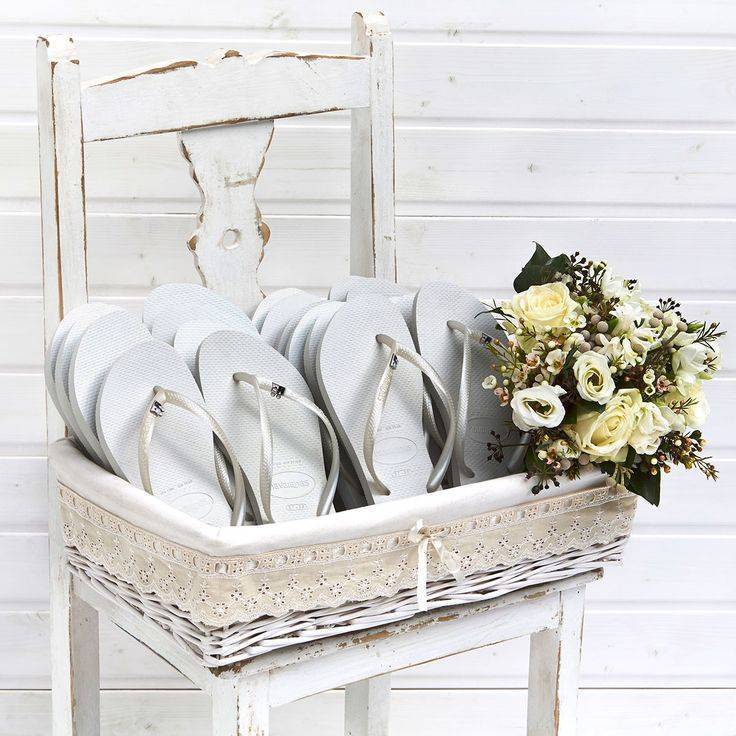 They are also the perfect choice of footwear for a honeymoon. We love their huge range and fabulous designs. A few pairs of Havaianas are a must for any honeymoon suitcase!
But have you thought of donning a pair for the wedding itself? Their exclusive collection feature their most glamorous styles. Embellished with crystal details and charms, these flip-flops are far from casual.
Perfectly light and comfortable for a destination beach wedding – whether you're the bride or a guest – these beautiful sandals will be a gorgeous feature, complimenting your outfit fabulously.
Swarovski beaded flip-flops are the ultimate in luxury footwear. Perfect for a wedding, and then a honeymoon, they effortlessly transform an outfit, adding sparkle and glamour.
Some of our favourites
Here's a selection from the Havaianas Exclusive Collection – have a look at their website for further details!
Mirroring a beach sunset, these Freedom Capri Havaianas feature elegant Swarovski crystals and a heel strap in gorgeous gold sheen.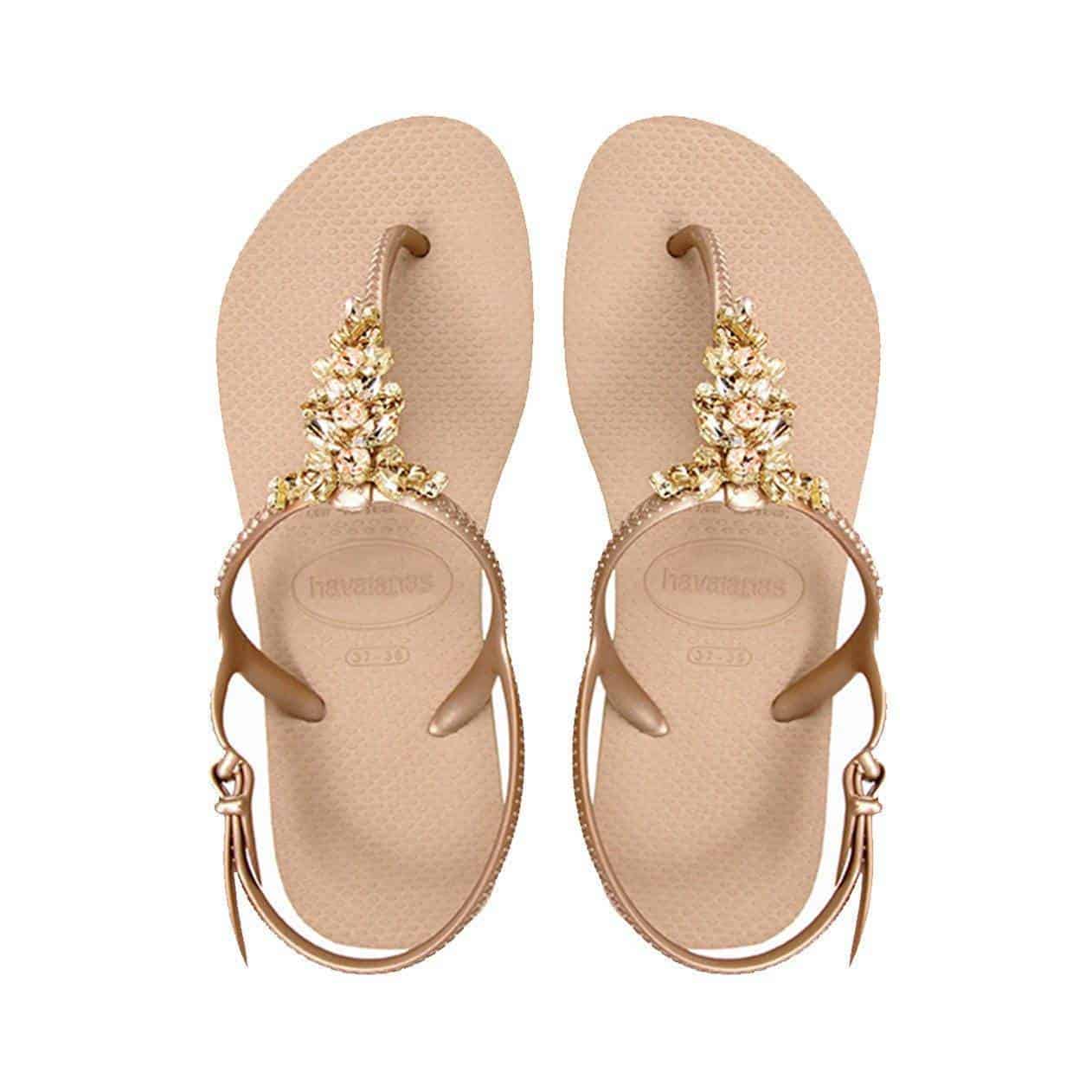 Hand sewn crystals adorn these chic black Slim Crystal Mesh SW II flip-flops. Available in black or white, these will sparkle all night long!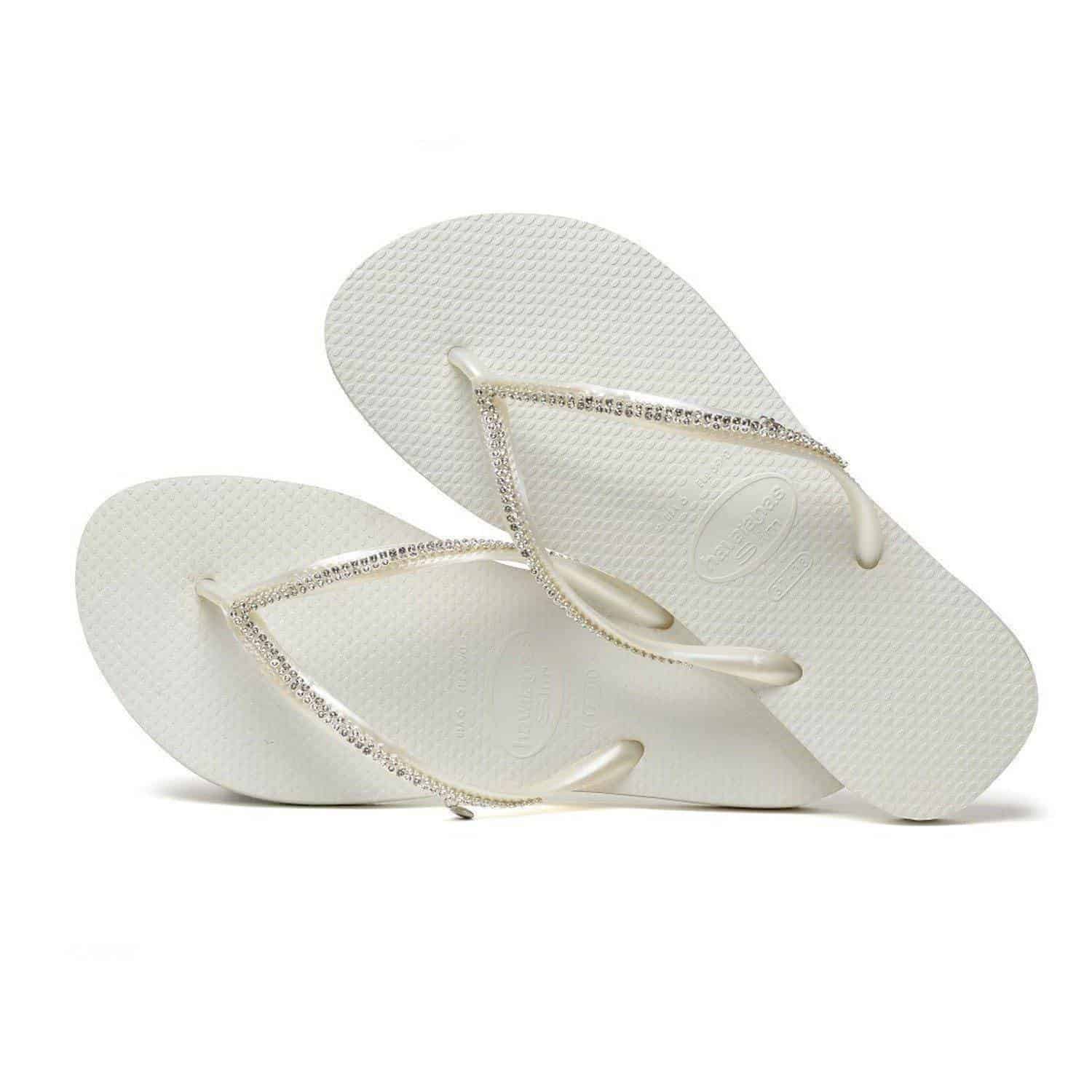 Havaianas Freedom Rock Mesh Steel sandals are just so pretty! We love the silver sheen and the sparkling stones. Glam up a bikini or stay comfortable in a beautiful maxi dress.
Inspired by giant water lillies, Havaianas Slim Crystal Poem flip-flops feature a flower shaped crystal and come in three colours: black, grey and blue. We love the sheen of the deep blue, it reminds us of the shimmering ocean.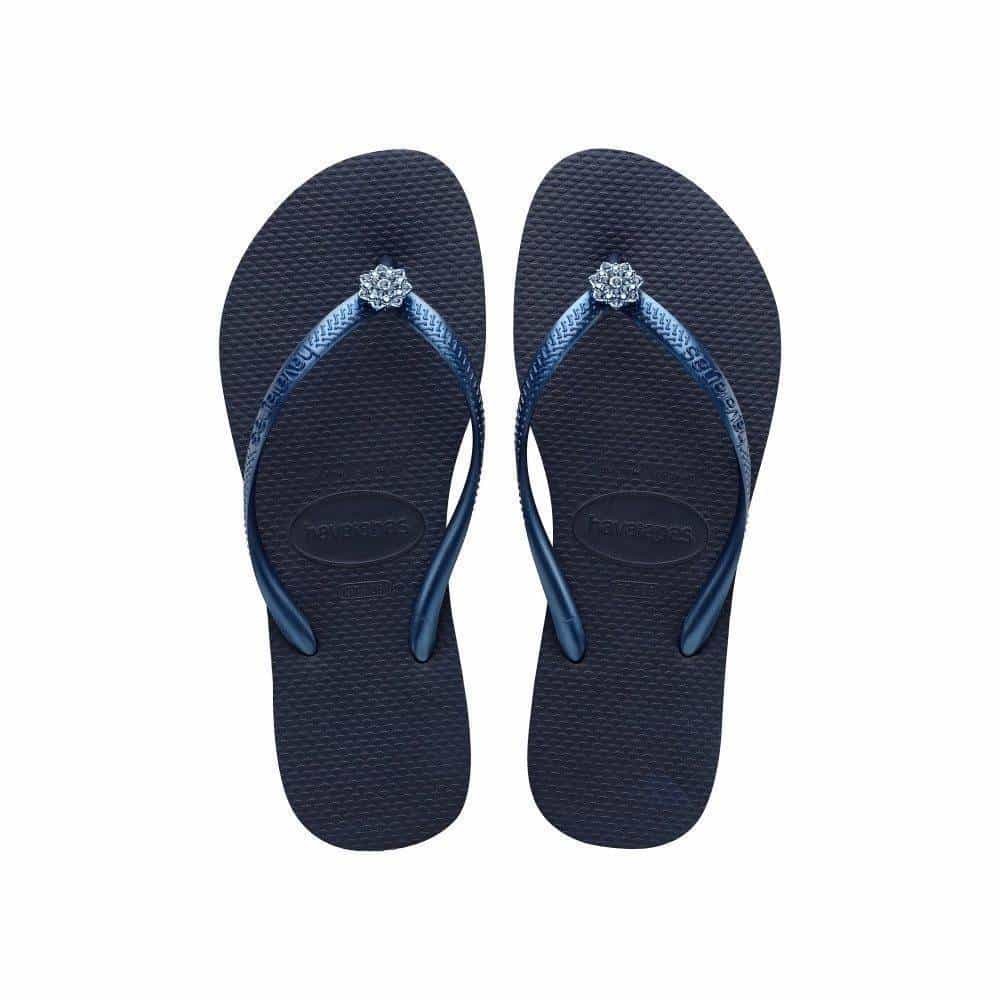 With a back strap making these slightly smarter, the straps of the Luna Rock Mesh sandals are encrusted with sparkling dark Swarovski crystals, perfectly elegant and ideal for honeymoon.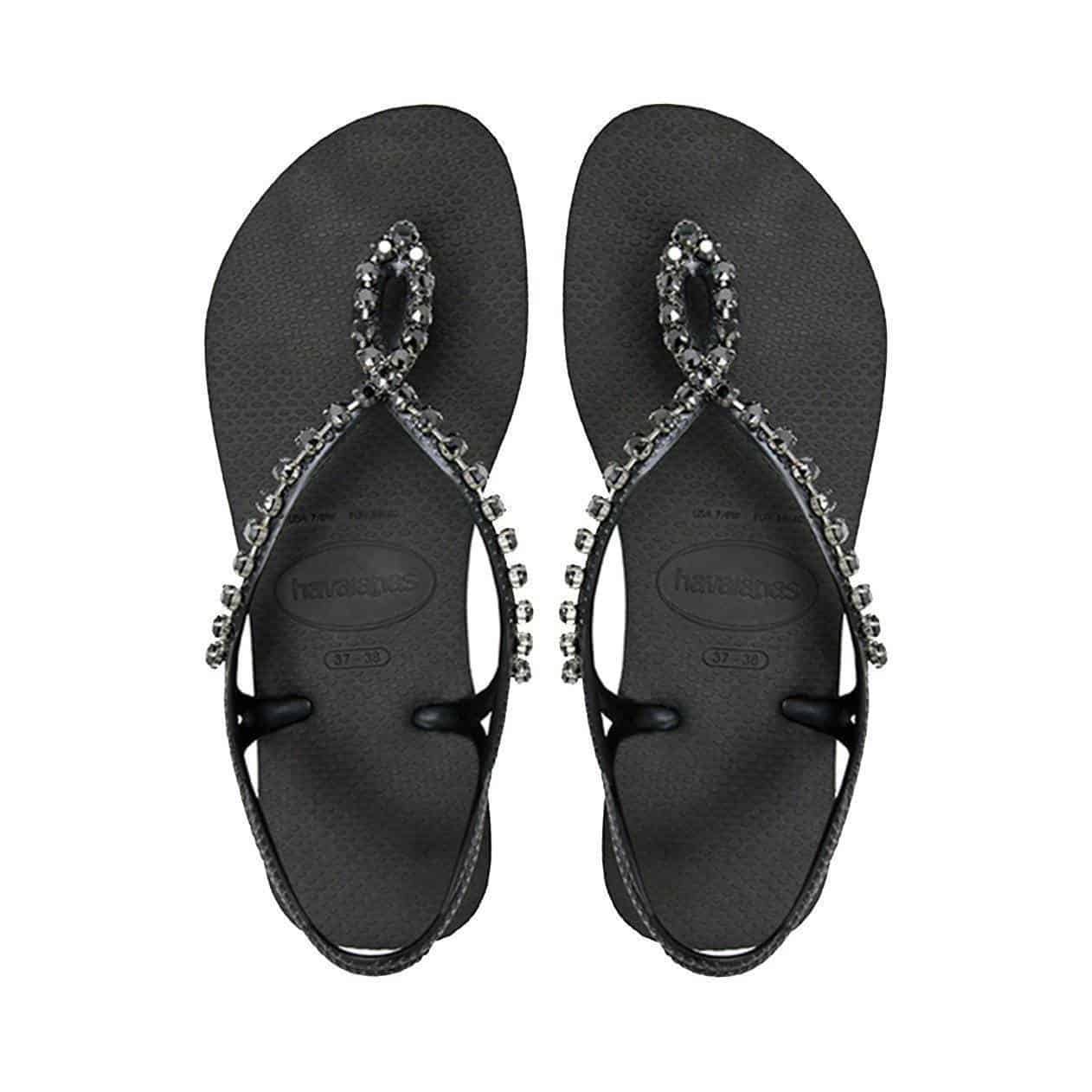 We adore these pink Luna Special flip-flops! Although they come in black and gold, we'd definitely opt for pink! Or maybe one of each colour, to go with every honeymoon outfit! Sparkling crystals never look out of place.
Fabulously comfortable and effortlessly glamorous, this collection deserves a closer look. Wedding… honeymoon… holiday… If you're planning on looking at a beach, grab some Havaianas!

Website: www.havaianas-store.com/en