Belgian fashion house, Linea Raffaelli will be previewing their new bridal collection at White Gallery London 20-22 May 2012. The new range beautifully marries the latest fashion trends and haute couture design, creating stunning contemporary bridal gowns.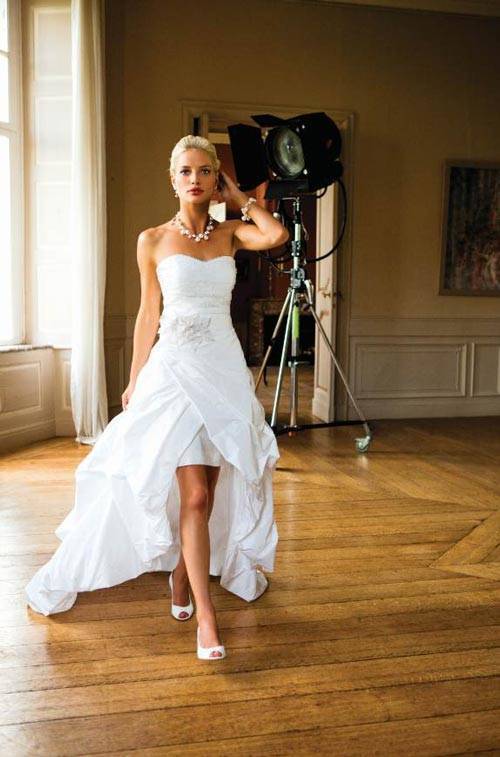 Lace and Tulle are dominant this season; Linea Raffaelli uses these traditional fabrics and gives them a modern twist. Sexy and sleek figure hugging lace dresses accentuate the female body and feature intricate lace detailing on the back.
Introduced this season, catwalk inspired designs come through in the form of the short and long trend. Short lace dresses can be worn with a long overskirt, enabling the bride to have one dress which provides the option to transform a look from day to evening.
Classic white and ivory gowns are available in a wide range of trends including romantic to elegant styles to edgy glamour. For brides who are not afraid to add splashes of colour; Linea Raffaelli offers dresses in extravagant cherry red to soft understated hues of pink, mint and cappuccino.
Also in the range is a selection of accessories from jewellery to purses and shoes, Linea Raffaelli uses the best materials ensuring that the bride is both comfortable and striking on her wedding day.
For more information visit whitegallery.com