Portugals finest who will organise your wedding with passion, commitment, magic and creativity.
5 Star Wedding Directory is excited to present the outstanding, Luxurious and one of Portugals finest wedding planners, Glamour Algarve Weddings on our Spotlight List.
At Glamour Algarve Weddings, they make sure that everything goes according to plan and help assist you in creating the wedding you have always dreamt of. They pay attention to every single detail, are observant and use their unique artistry, whilst working every day to ensure that your wedding will exceed your expectations.
They have a variety of excellent, renowned suppliers who offer personalized packages and design elegant and luxurious projects that will fit your budget, whilst creating the wedding of your dreams. From choosing the tastiest food made by top chefs to handpicking each wine to fit with your standards and desires. Everything will go according to plan and you will get to choose from a list of luxurious and fine artists.
At Glamour Algarve Weddings their goal is one thing, to make you happy. They work their hardest in order to provide everything you want and need that will give you happiness and joy on your big day to share with your loved ones. This is the reason they love weddings and why they love to be a part of them. Glamour Algarve's biggest wish is to see you smile and along your side, they will laugh and cry on your big day.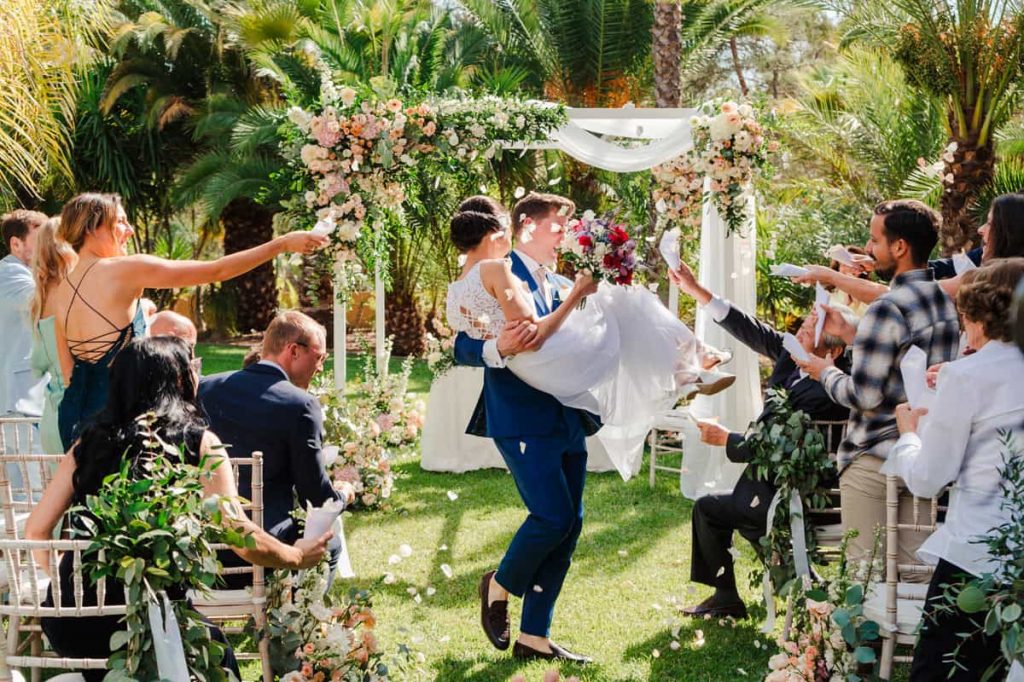 On your big day, the Glamour Algarve team will make sure that the suppliers are in the right place and at the right time, so there won't be any last-minute problems and things will run smoothly and according to plan. Their customer service is outstanding as they will listen to your every need and try their best to never let you stress about organising your wedding day. They are famously known for their unique, on hands approach, making sure you feel most relaxed, as they are available for you every day of the week 24/7.
Choosing Glamour Algarve you are guaranteed an extraordinary wedding reception that will fit perfectly with everything you ever wanted. They make sure that you and your guests have an unforgettable time and create memories that will last for years to come.
Carin / Patricia
Make an Enquire
Get in touch below, and get started organising your big day!
Tel. : +351 919 917 268 / +351 915 486 203
Email: [email protected]
Member Spotlight: Glamour Algarve Weddings.