Under a clear blue sky with the sparkling ocean as their backdrop, Chelsea and Jay tied the knot in sunny Los Cabos.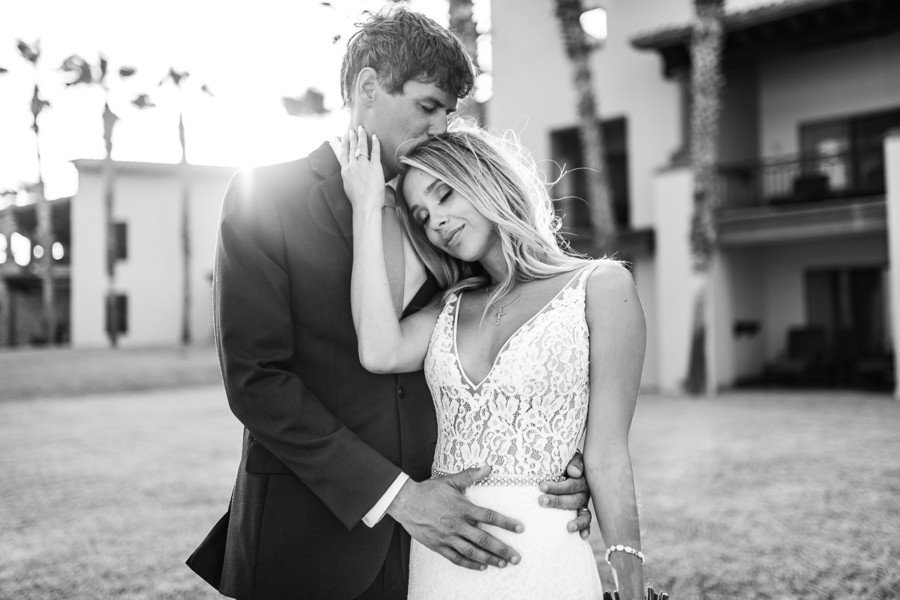 The couple met in Vegas in 2014, getting engaged on a romantic trip to Italy in 2017. They married a year later and wanted the theme of their wedding to be their gorgeous surroundings.
The wedding day
The heat of Los Cabos was a big influence on the couple and their wedding planning. Chelsea chose a light, lace dress and had her hair in loose tousled curls underneath a whisper-thin veil. Bridesmaids and groomsmen, as well as the groom, wore blue as a striking contrast to Chelsea's dress and the natural surroundings.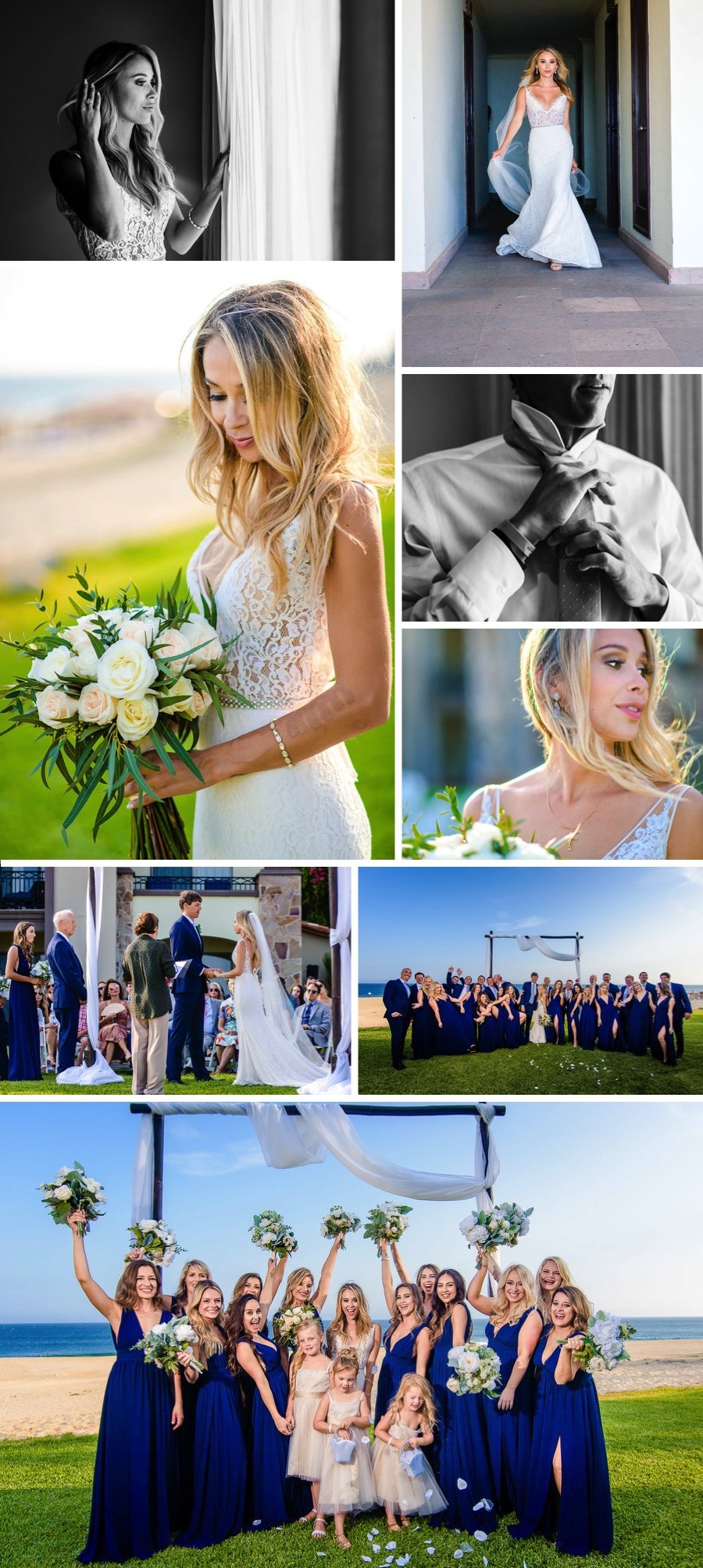 The heat meant real flowers were a no-no, so the couple opted for candles and sparkling strings of lights to create the décor. An outside wedding meant there was plenty of fresh foliage and a gorgeous sky fading from day to night. Fireworks over the pool rounded off their celebrations along with a packed dancefloor.
Suppliers
Photographer – gvphotographer / Second shooter – Ernesto Lopez Photographer / Venue – Pueblo Bonito Sunset Beach Golf & SPA Resort / Design & Decor – The Main Event / Make up – Blanc Bridal Salon / Event Planner – Crystal Frasier Weddings / DJ – Alexis Alanis