Gorgeously individual ideas
Fed up with cliched save the dates? Quirky rhymes, awkward puns and whimsical ideas might not be your cup of tea, so if you're looking for inspiration to announce your wedding date, look no further than our little list of luxury save the dates.
Thumbprint hearts
Simple and sweet, we love this idea. Two thumbprints combined to create a heart – what could be more effective?! This one's on a magnet too – perfectly placed to serve as a reminder every time your guest goes to the fridge!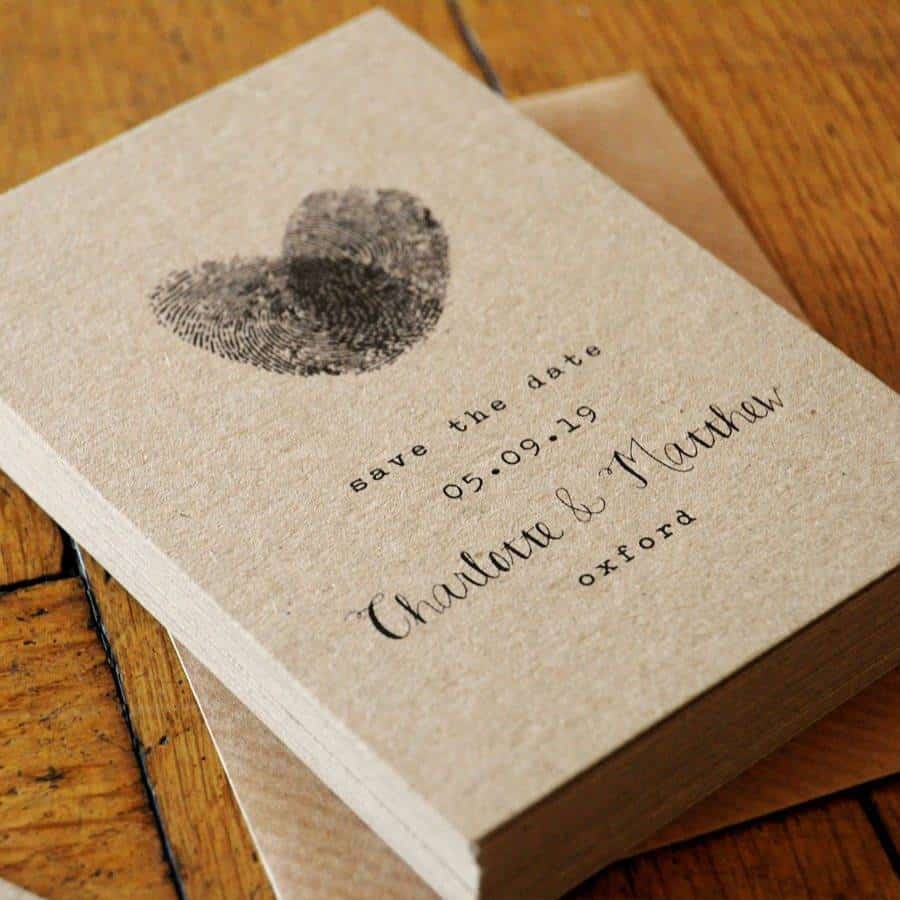 A cookie reminder
Another sweet one, but your guests might need a second reminder if you go for a cookie save the date. Send a little note too, for after the cookie's gone!
Raise a glass
We love the idea of your guests all celebrating your engagement, whether near or far. This Champagne save the date is the perfect solution. Imagine your loved ones popping the corks and raising a glass to your impending nuptials.
Bottle it
A little mystery goes a long way… A mysterious delivery and guests' excitement building as they discover what the message in the bottle is!
A themed introduction
Having a themed wedding? Introduce it now with a perfectly themed save the date!
Sweet smells
If you're scenting your big day, why not give your guests a little preview? This candle is  so cute, and guests will be familiar with the fragrance of your day.
Unwrap a reminder
Something to enjoy and something to save, chocolate save the dates leave the wrapper as a reminder.
Sparkle!
Give your guests a little bit of sparkle before the big day – send them a sparkler so they can celebrate the news!
All washed up
Beach wedding? Give guests a hint with the save the date!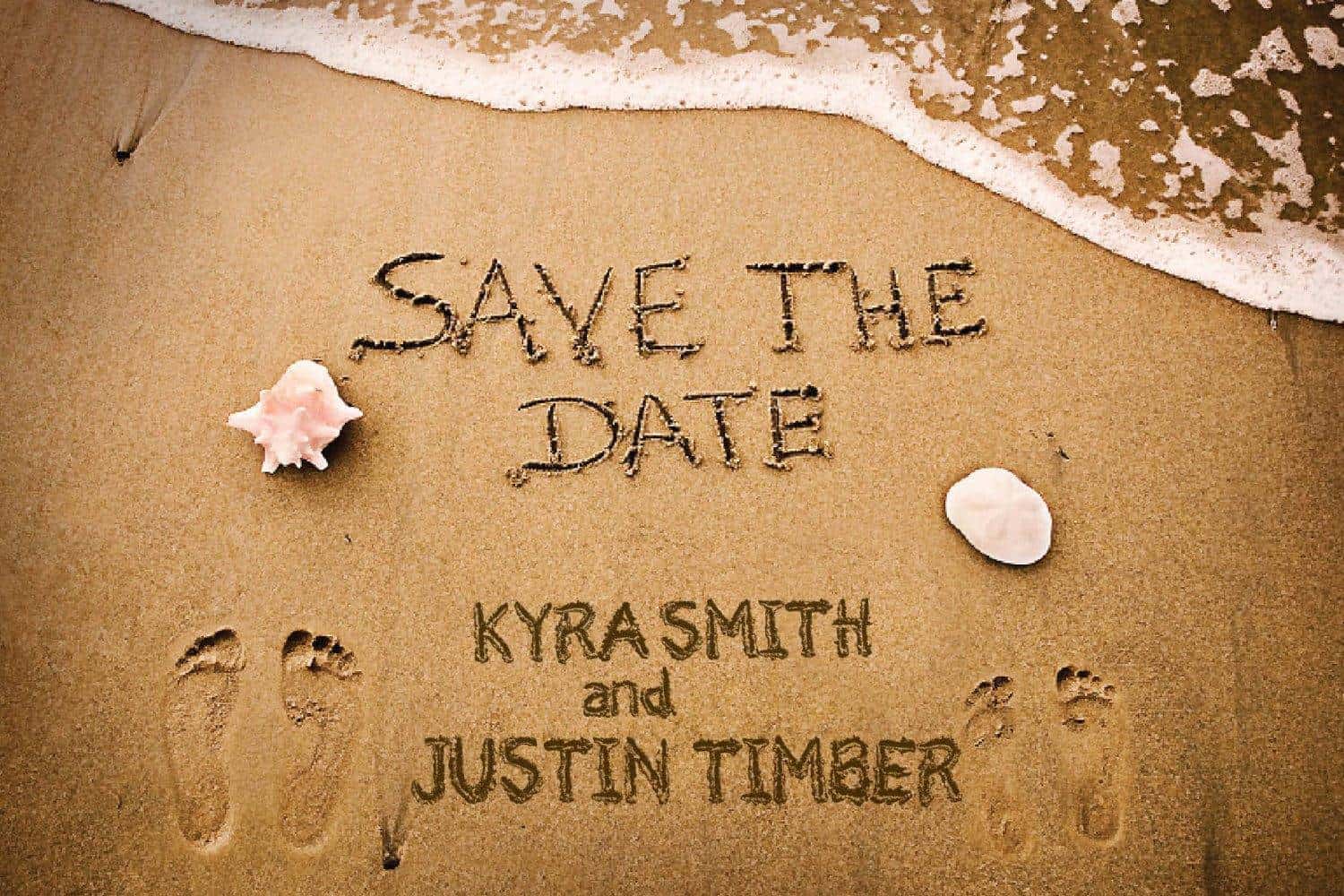 A yummy message
Decadently fabulous, cute little macarons will be enjoyed by any guest! Just remember to use the packaging as a reminder!
Hope we've stirred some inspiration! Head over to our luxury invitation and stationery pages for some more lovely ideas!