Something BOLD (Bruce Oldfield), something NEW, always CLASSIC, always TRUE
We adore this shoot from The Lanesborough. Gorgeous gowns, beautiful styling and, of course, the luxury hotel. Here are some of our favourite looks!
The Lanesborough, one of London's best hotels, is proud to present its most recent collaboration with in house master couturier, world renowned Bruce Oldfield OBE.  Bruce,  who has dressed some of the most recognisable women in the world including royalty, brings elegance, refinement and classic tailoring to his designs. His versatile and diverse collection features sumptuous silk ball gowns, beaded glamourous sheaths, floaty romantic silk tulle skirts and hand made lace gowns all designed to suit the discerning bride.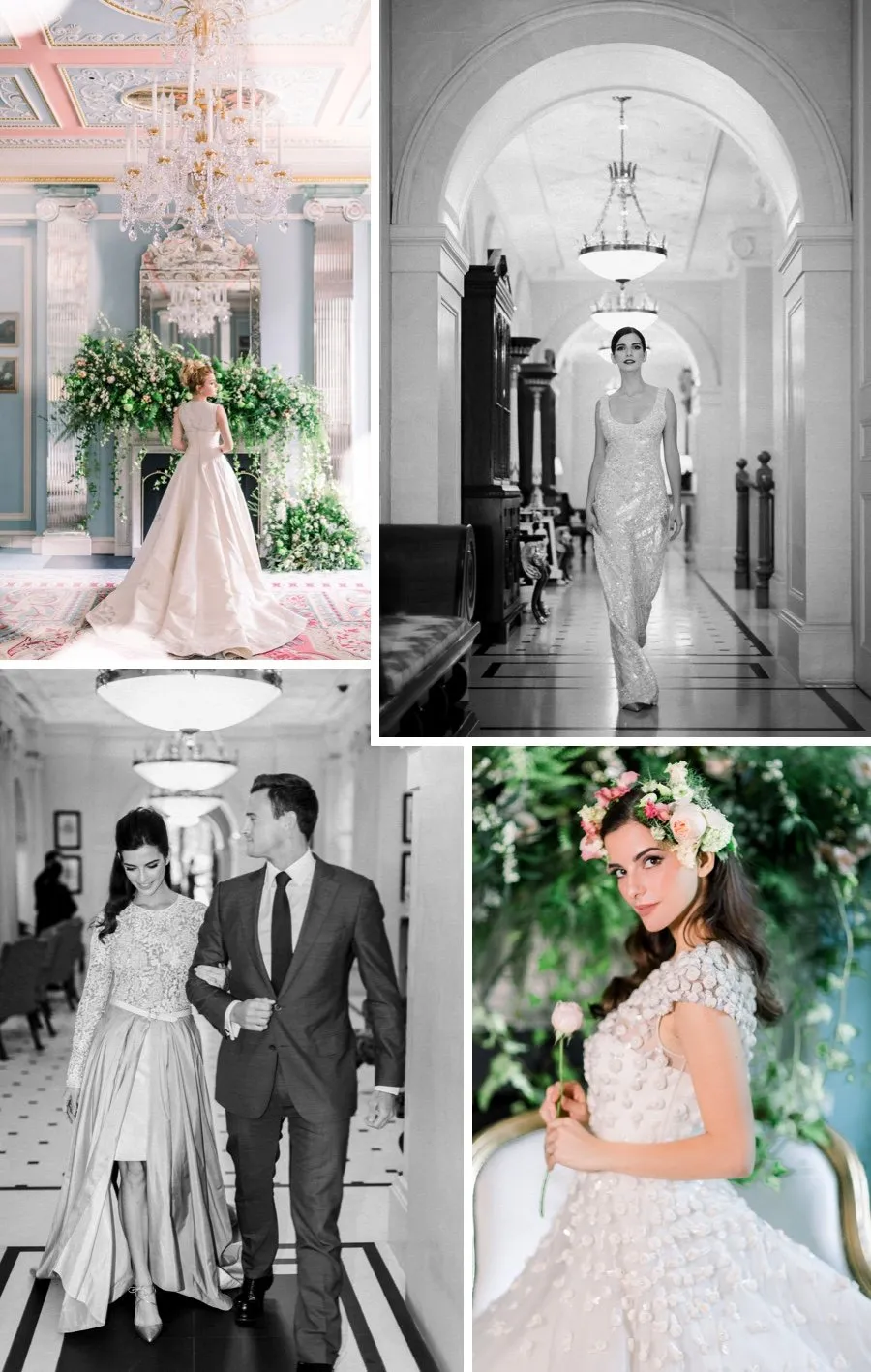 The collaboration was the brain child of Antoinette Lettieri, Head of Events at The Lanesborough. Set in the luxurious surroundings of the hotel, the photo shoot was styled by Elizabeth Solaru who worked alongside hair and beauty expert Boe of Botias and floral designer Leanne of WildAbout. Van of Vanleles Diamonds supplied the jewellery and San of Sanshine Photography captured the shoot in all its glory through her magical lens.
Suppliers