It's no secret; I love shoes. And if you're the same, you'll want to find the perfect pair for your special day. I hid a cute pair of champagne L.K. Bennetts under my dress with a sparkly buckle and super slim heel. But the norm back then was chunky clunky heels that were built for comfort over style! Nowadays a luxury pair of shoes is a must have, so here's our top picks to give your feet a treat on your wedding day.
Freya Rose have some gorgeous embellished heels. I love the hint of sparkle at the back of these Empire shoes that adds pretty detail whilst keeping the front clean and sleek.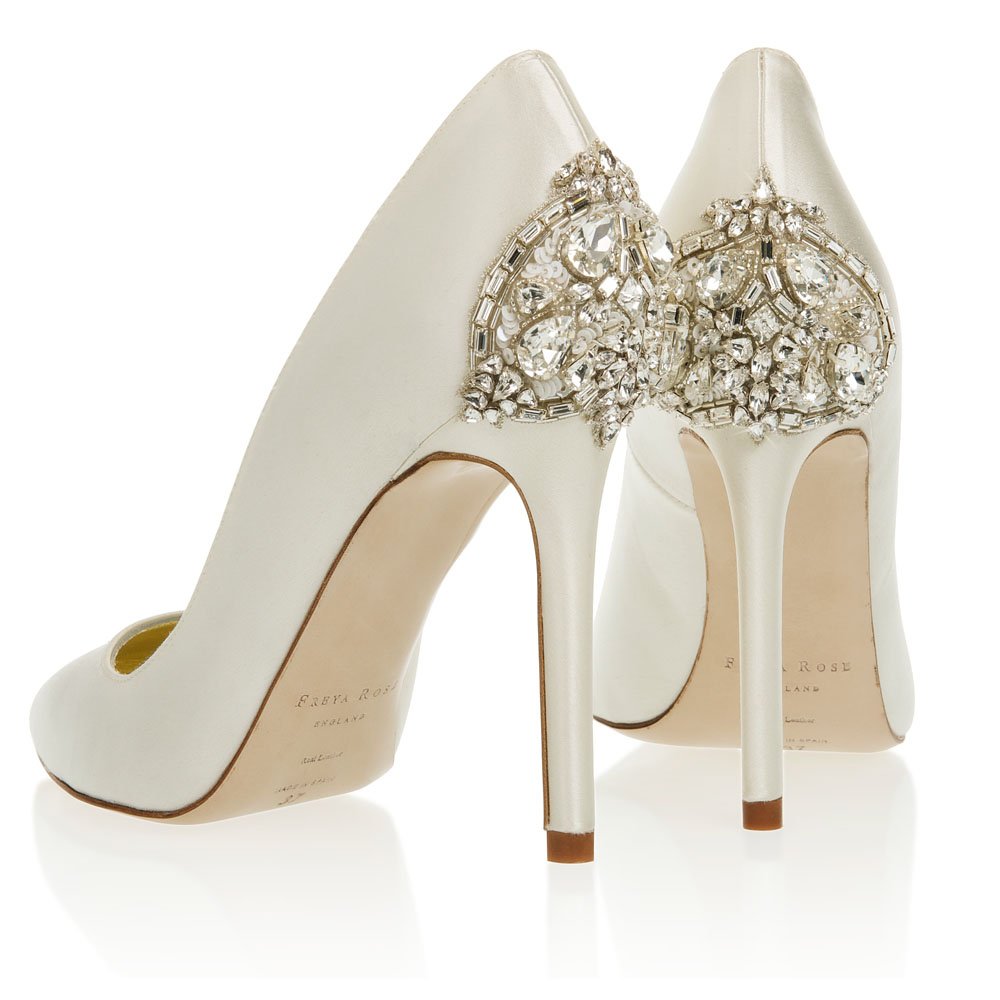 Emmy London put so much style into their creations with sweet details like the beading on these Isadora shoes. Perfect if you want a hint of colour under your hemline.
I can't decide on my favourites, so Jimmy Choos appear more than once on this list! If you're after a sandal, you just can't beat these shimmery dreams! Lance is a classic and comes in a range of colours and fabrics.
If you're looking for a closed toe, this has to be the perfect sleek and simple choice. It doesn't always have to be all about the sparkle. Jimmy Choos' Lucy is crafted with the softest satin. Just perfect.
Jimmy Choo also have a made-to-order service and I love the fact they can personalise off the rack Choos for you as well. You can have your initials or the date of your wedding added to the sole – they make such a gorgeous memento of your day.
If you have your heart set on a red sole, these flouncy Christian Louboutins are just the ticket! Douce du Desert have wide, soft ankle ties that float down the shoes. And they come in red and black as well, if you want to steer clear of white!
Who says your shoes have to be neutral? Plenty of brides are opting for a pop of colour under their dresses, or even going for a shorter skirt to show off their cute kicks. These blue lace and crystal Valentinos are sweet, and you can easily wear them again after the big day and remind yourself of their first outing!
If you're more comfy in your old Converse and couldn't imagine wearing anything else on your big day, take a leaf from Serena Williams' book and bling up some chucks. Or customise them with your new name.
And lastly, if you just want to go for something fun and comfy, why not pick up some mis-matching Toms for you and your 'maids, knowing that you're doing some good for the world too – for every pair you buy, Toms will give a pair of shoes to a child in need.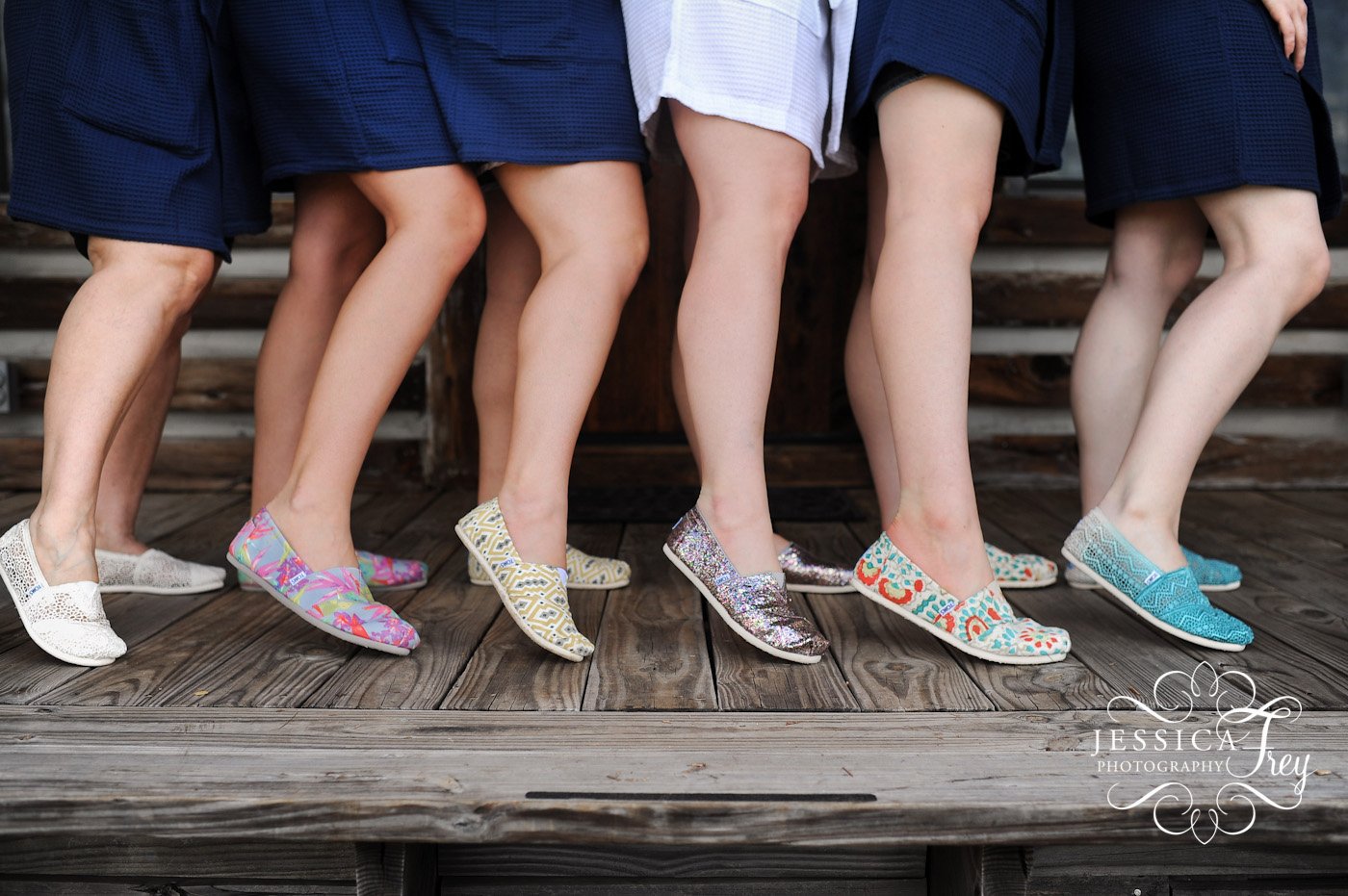 For more luxury wedding shoe inspiration, why not treat yourself and head over to our wedding shoes page to gaze at some more beautiful shoes?!