We're in full summer mode and dreaming about the most beautiful sun drenched weddings. Our friends at Ma Chérie Weddings Ibiza know the most secluded and exclusive wedding venues in Ibiza and have a decade of experience in matching happy couples with their perfect Ibizan wedding venue.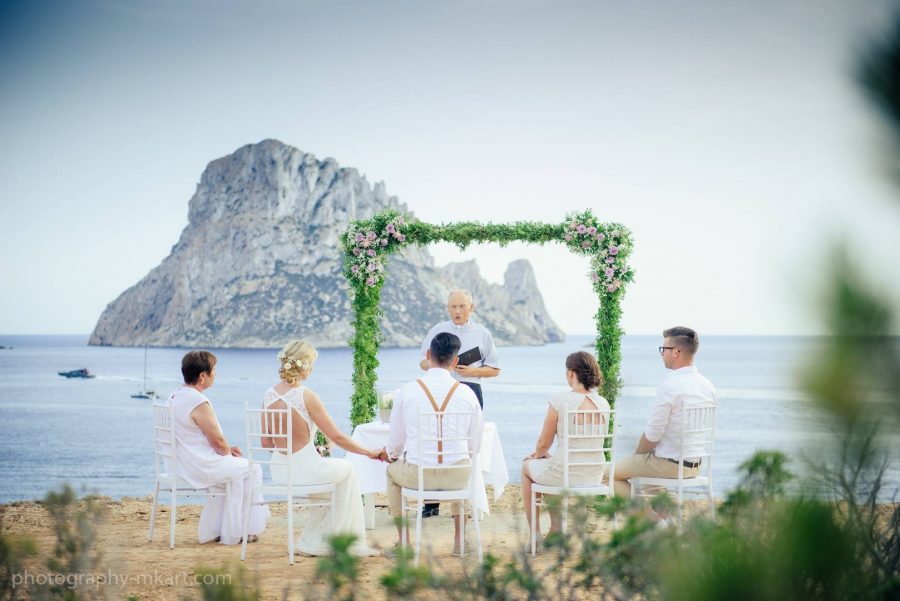 Free-spirited and idyllic, Ibiza has an array of wonderful wedding venues. From clifftop to the countryside, rooftop to the beach, Ma Chérie Weddings Ibiza will work with you to make sure you get the wedding of your dreams. They also arrange beautiful church and grand villa weddings, covering a huge range of options for your big day. They know Ibiza and all the secret spaces it has to offer, so the possibilities are endless.
"Couples often have a very clear image in mind – sometimes already for years – as to what they are looking for in a wedding venue", says Alexandra Sixt, Wedding Planner at Ma Chérie Weddings Ibiza. "At Ma Chérie, we take each dream extremely seriously, which is why we are always on the hunt for new, exclusive, or undiscovered wedding venues to get it exactly right".
Sixt adds: "You just have to find them, stay in close contact with each and every one of these venues, and arrange a good deal for your clients. It is what makes us tick!"
We're in love with Ibiza and Ma Chérie Weddings Ibiza know it's more than just a party island. There's such a huge range of choices for a beautiful celebration, and Ma Chérie Weddings Ibiza are the experts – so if you're considering a destination wedding, let them help you plan your perfect day.
Ma Chérie Weddings Ibiza is available all year round and accepts enquiries or bookings, just visit their website.