Untamed Love celebrates individuality and being your own kind of beautiful. Charlotte Balbier's new Collection deliver's a diverse and breath-taking new collection of bridal gowns.
The finest quality tulle, silks, French laces, and rich Mikado fabrics create the Collection. Exclusive to Charlotte Balbier is the specially designed chiffon that is designed and made in house and an exclusive fabric to Charlotte Balbier.
New for 2017 are 2 floral fabrics, the signature gown 'Untamed Love' a soft sorbet of lilac's, apricot, plum, pinks and muted Greens a show-stopping gown with a on trend pocket detail.
Charlotte's love of playing with color pallets is always evident, sitting alongside the traditional Ivory hues are Antique Gold's, Silver Pewters, Apricot and of course Charlotte's love of Blush and Rose Pinks shades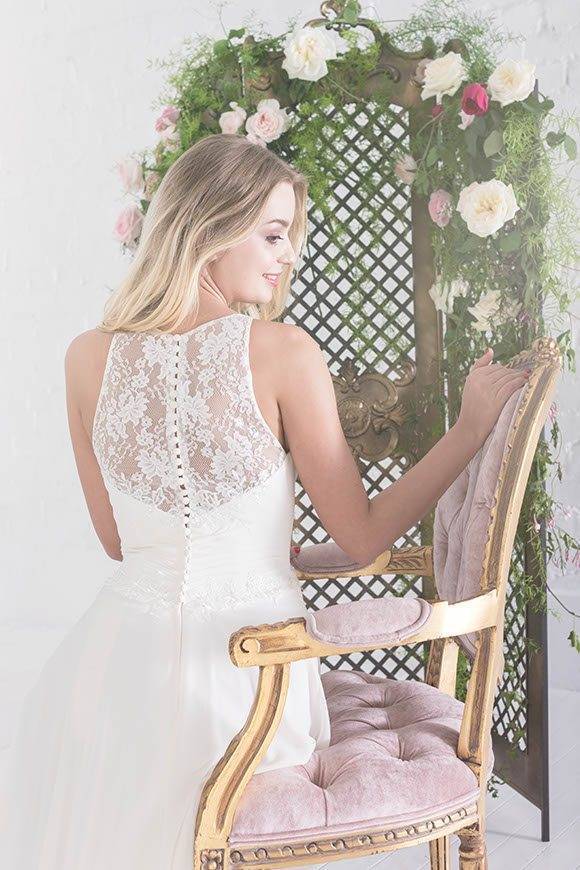 Drawing on inspiration from Charlotte's playful nature and free spirited style 'Untamed Love' is the creative vision of over 12 months of love and attention. It is Charlotte Balbier's strongest Collection to date. Inspirational, versatile, diverse, captivating and as always and stamped with Charlotte's attention to all the finer details. Dreamy ethereal gowns sit alongside fun and playful floral print works of art combined with classical simple and romantic gowns.  The Charlotte Balbier brand is constantly evolving to be at the forefront of bridal design.
"A Charlotte Balbier bride is a free spirited feminine woman who is confident in both her fashion and bridal style. Expressing her unique individuality, personality and style through her Balbier gown. The new 'Untamed Love' collection celebrates all that encompasses a Balbier bridal and who I am as a designer and as a woman. I think I dare to say I am the most excited about this new collection than I have ever have been over my 13 year career, I am in love" Charlotte Balbier
Seeking out the best creative talents who strive to deliver together beautiful photo-shoots. The creative team behind this dreamy shoot was personally hand picked by Charlotte. Hair and make-up by Amba Logan, Flowers by The Flower Lounge Didsbury. The Photographer's Helen Roscoe and David Rutter. uniquely documented a behind the scenes style by David Rutter using a Leica M9 camera to create cinematic feel and look with lot's of natural light. Styling and art-direction all done by Charlotte Balbier to ensure her unique and signature style is evident.