Our favourite bridal gown inspiration
There's already been so much inspiration this year, and it's only February! With our forward look to 2018 wedding trends and seeing what came off the catwalk at Paris Haute Couture Fashion Week, we can't wait to see what else is in store.
Bur with so much fabulous fashion already, we thought we'd pick out some recurring trends – so here's our top five favourite wedding dress trends that we think are going to be favourites with brides all this year.
Sheer is here to stay
Illusion panels are becoming more and more of a staple in wedding dresses, and more and more daring! We love an illusion back panel, and in our eyes, it's the only way to wear a sleeve!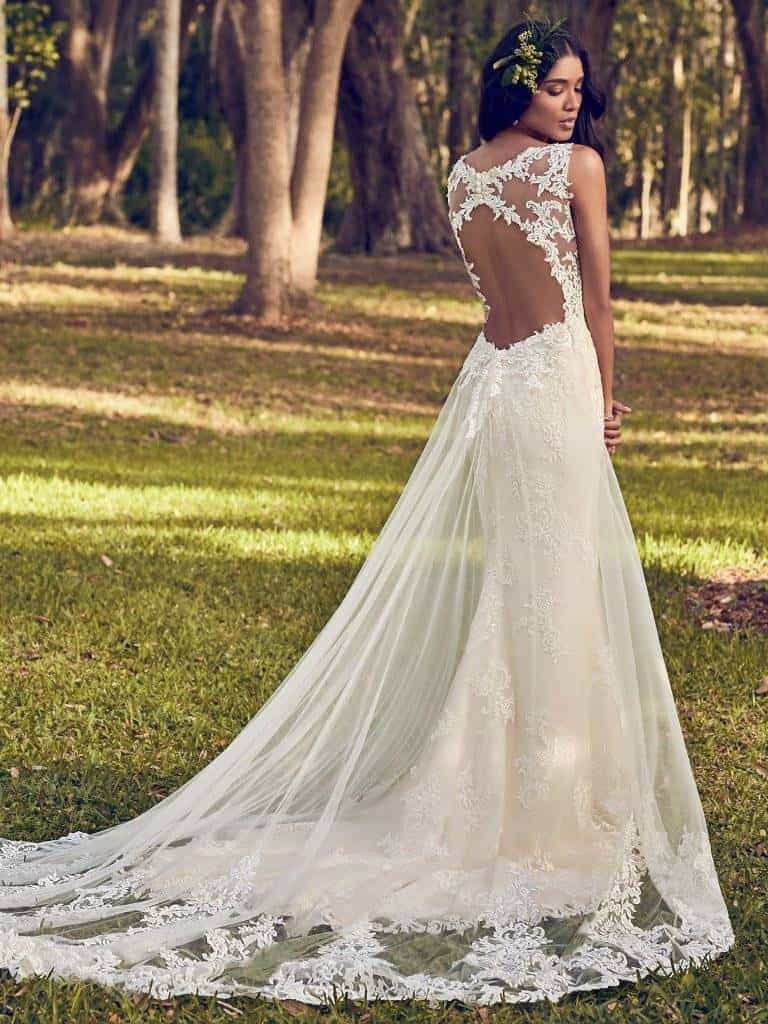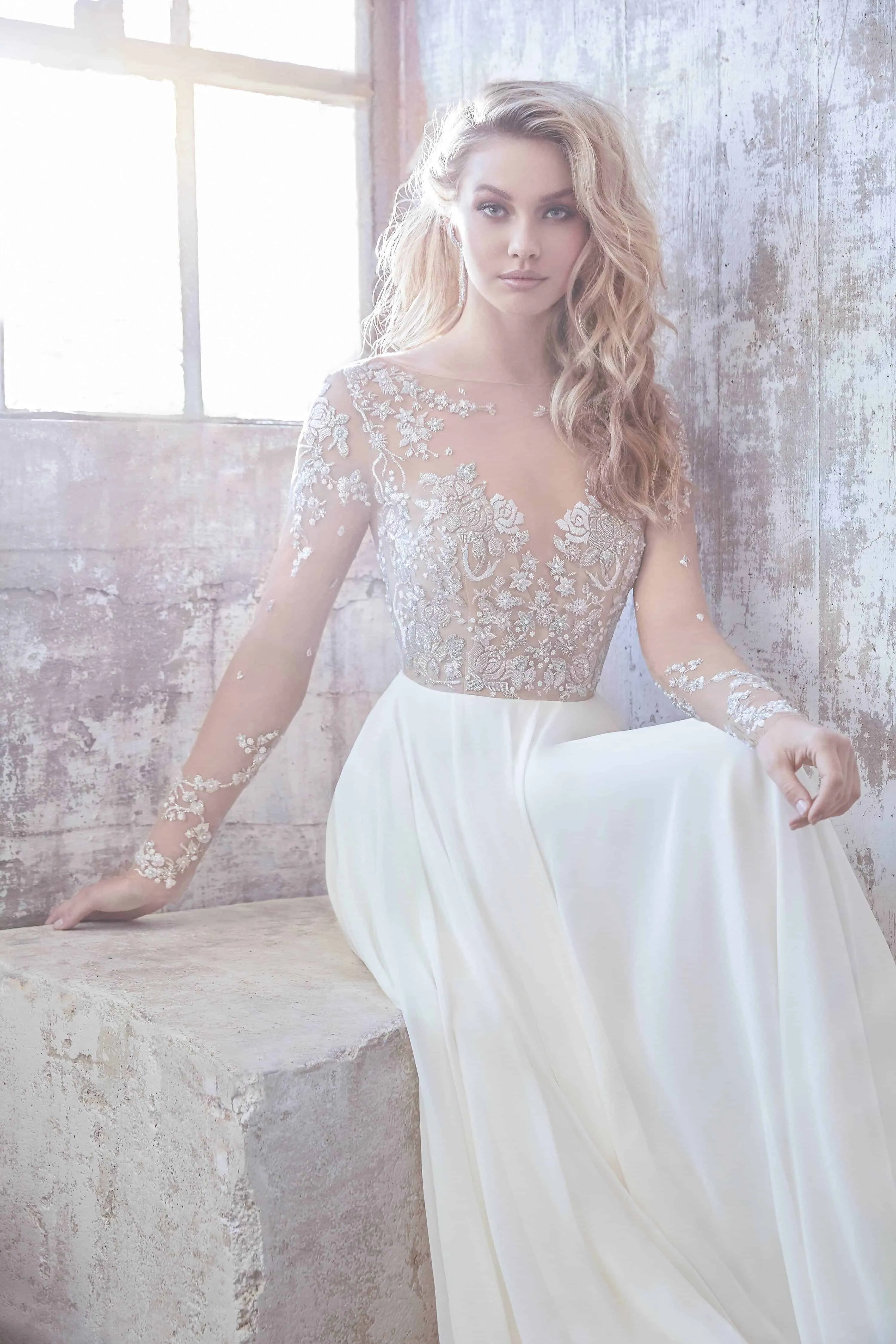 Pearly whites
Pearls make the softest of embellishments. All the luxury without the dazzle, pearls give an old school glamour.
Dare to bare (your shoulders)
A little dropped shoulder is a sweet style that gives the illusion of a sleeve without covering the entire arm. It's a lovely feature that's all over dresses this year.
Stand out in 3D florals
This is a fabulous way to add some playful texture to your dress. Soft and elegant, 3D florals give a relaxed and fun vibe to your gown, escaping a rigid structure.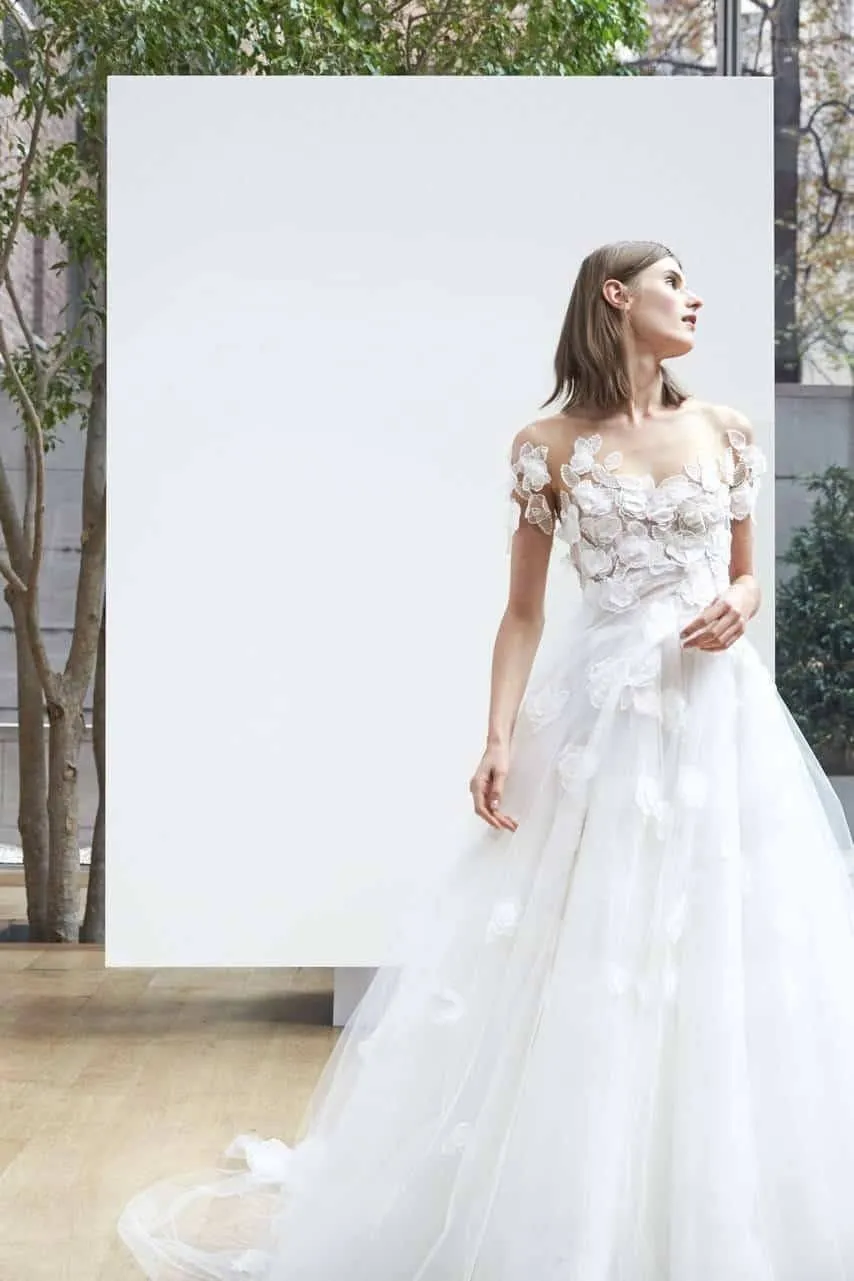 Softer style
One of our favourite trends is the more relaxed style gown that we've seen on the increase in our favourite collections recently. Perfect for a boho wedding, unstructured gowns with softer silhouettes and flowing layers are just so pretty and effortlessly charming.
We're loving these fabulous looks from some of our favourite designers, and we can't wait to see these trends in real weddings throughout the rest of the year! For more gorgeous gown inspiration, have a look at our luxury wedding dress pages.