Couture Bridal Inspiration from Paris
What's not to love about Paris Haute Couture Fashion Week?! Utterly decadent, gloriously exuberant and infinitely indulgent, this year's offerings on the bridal circuit are nothing short of fabulous and eminently swoon-worthy. We've spent all week happily just sighing and smiling at what we've seen, so we thought it only fair to share our favourites with you.
Our three top picks
Elie Saab gave us hints of colour amongst sheer panels and heavy sparkling embellishments; Giambattista Valli gave us florals in abundance and with rumours of a royal wedding design on the cards, Ralph & Russo provided lavish luxury in their debut as the first British label to be invited to Haute Couture week in almost a century.
Elie Saab
Sparkles, sparkles and more sparkles shimmered down the runway with feathers galore and subtle hints of colour across sheer fabrics. The show was inspired by "the women in Paris in the 1920s translating their sophisticated elegance into pieces of timeless chic".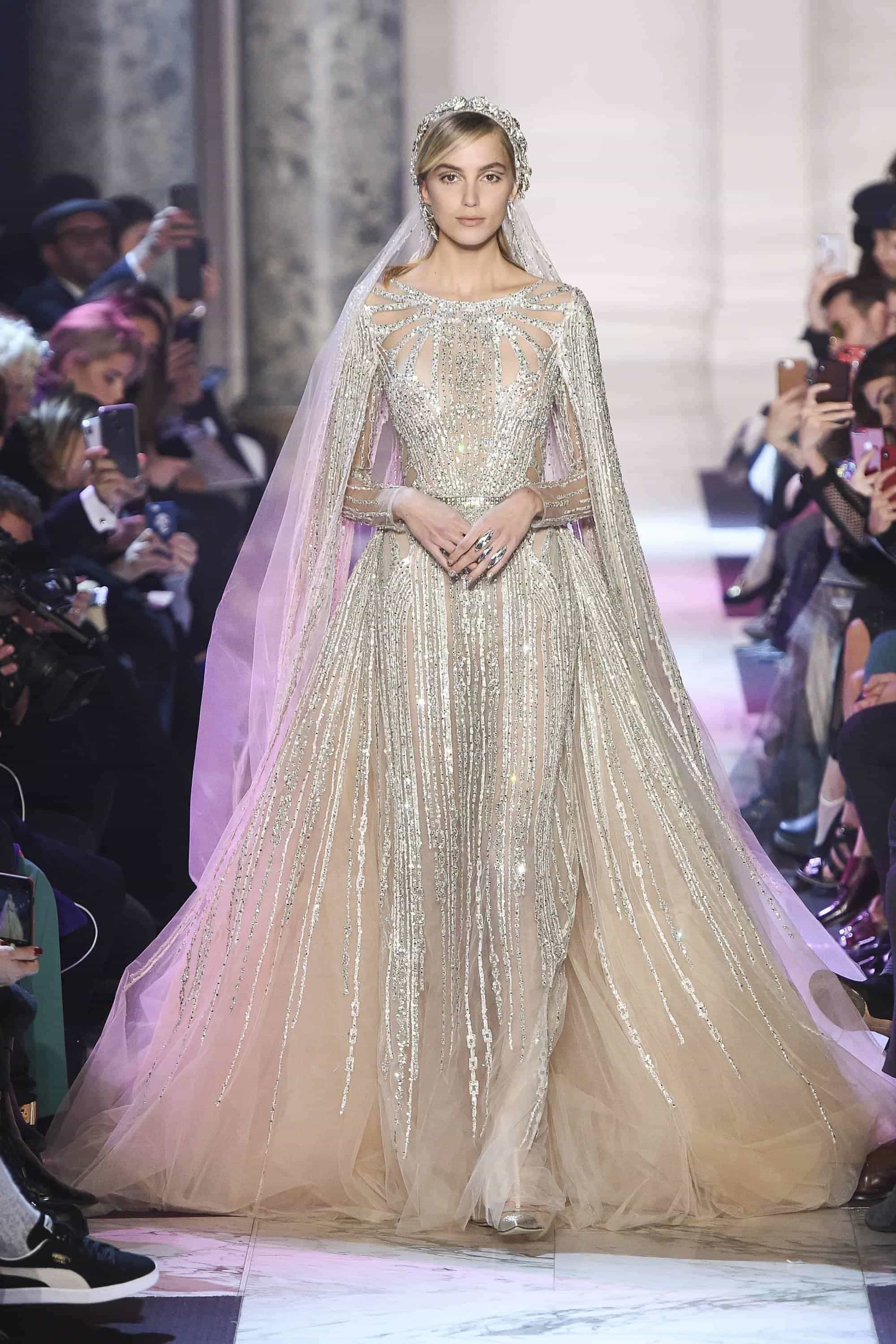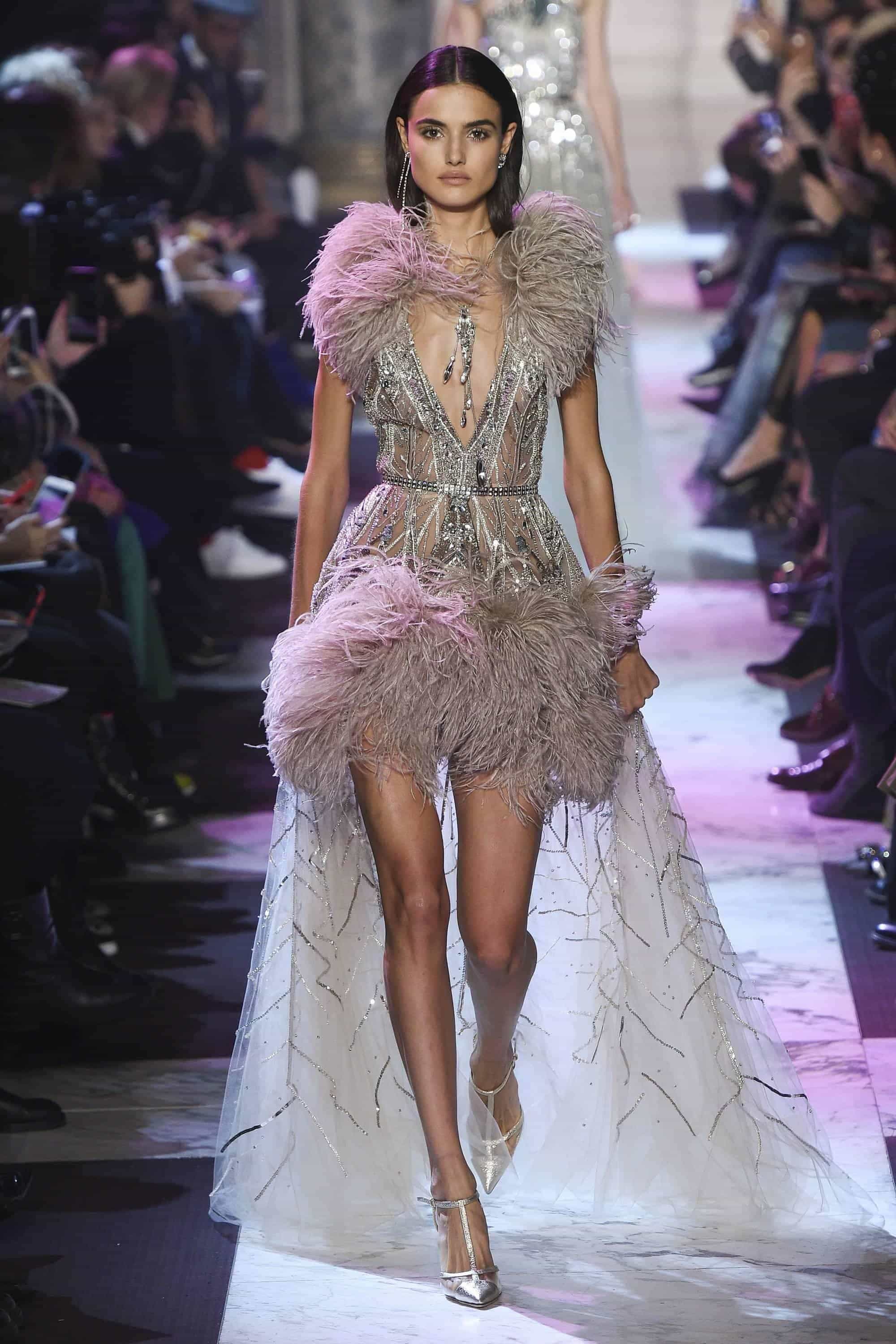 Giambattista Valli
The idea of a goddess coming to life and falling into a wild garden gave us gorgeous 3D flowers and pops of colour from Giambattista Valli's show. High-low hemlines and ruffles dominated designs.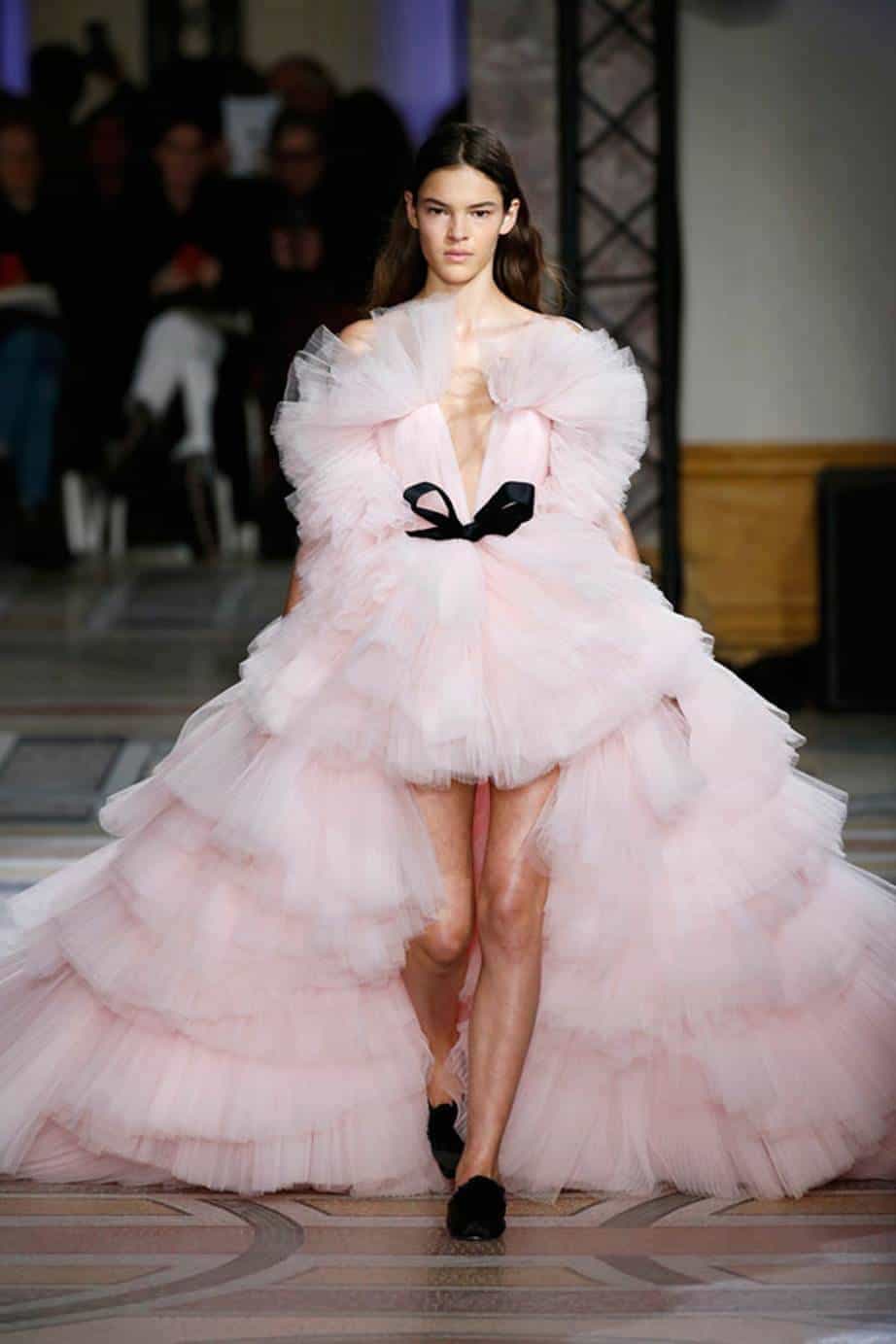 Ralph & Russo
Encrusted with 3,000 hand-crafted Swarovski jewelled leaves and 40,000 pearls, Ralph & Russo's show-stopper was an impressive ballgown. They also gave us a beautiful palette of soft pastel tones that ran through the show. Mint green, pale blue and blush pink drifted down the aisle like a beautiful rainbow.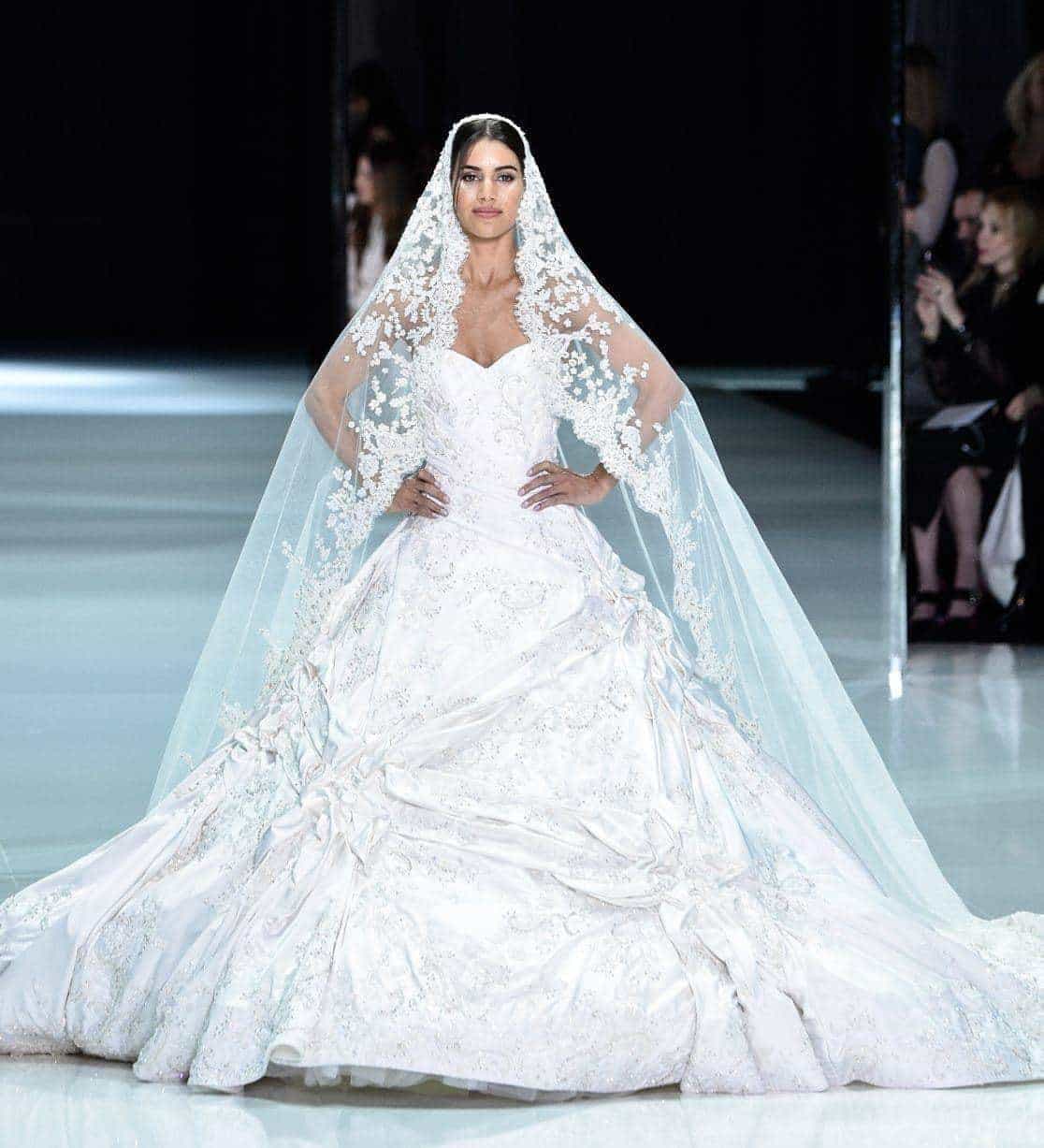 With layers of luxurious tulle in abundance and extravagant embellishments as far as the eye could see, each dress we saw was achingly individual and perfectly created. Let's see what filters down to next season's bridal trends!
IMAGES: Elie Saab: Kim WestonArnold/Indigital.tv — Giambattista Valli: Yannis Vlamos/Indigital.tv — Ralph & Russo: Kim Weston Arnold/Indigital.tv