Weddings are changing and more modern couples than ever are going the extra mile to make sure their special day stands out like a flamingo in a flock of pigeons.
One way that many couples are choosing to do this is by throwing the ultimate wedding 'house party' weekend – a fun filled weekend of celebrations for everyone to enjoy. Because who says that a wedding should just be one day?
A celebration of the UK's most unconventional wedding suppliers and ideas is almost upon us, the Unconventional Wedding Festival, so we've decided to share our top tips for how to host something a bit different –  the ultimate 'house party' wedding weekend. We think the festival's venue, Stanford Hall, is the perfect example.
Melanie Coleman at the Unconventional Wedding Festival gives us a few top tips-
Select the perfect venue
Large venues like Stanford Hall are ideal for wedding weekends because they not only give you venue access on your wedding day but over the whole weekend. Venues like these typically offer fantastic package deals that include everything from accommodation, access to a range of potential ceremony rooms and in Stanford Hall's case, use of its very own butler and Gurkha steward service.
Most importantly though, choose a venue that makes you feel like you are in your home away from home – somewhere that you can celebrate and also relax and enjoy some 'down time' with your closest friends and family in equal measure.
Make the most of the full weekend
The beauty of wedding weekends is that they give the happy couple a chance to celebrate their love for each other for the weekend – not just one day.
Make the most of the opportunity to arrive early the day before and use it to explore building and surrounding areas. Stanford Hall boasts a billiard room, a library and is nestled in a 680 acre estate, so there's plenty to do and explore!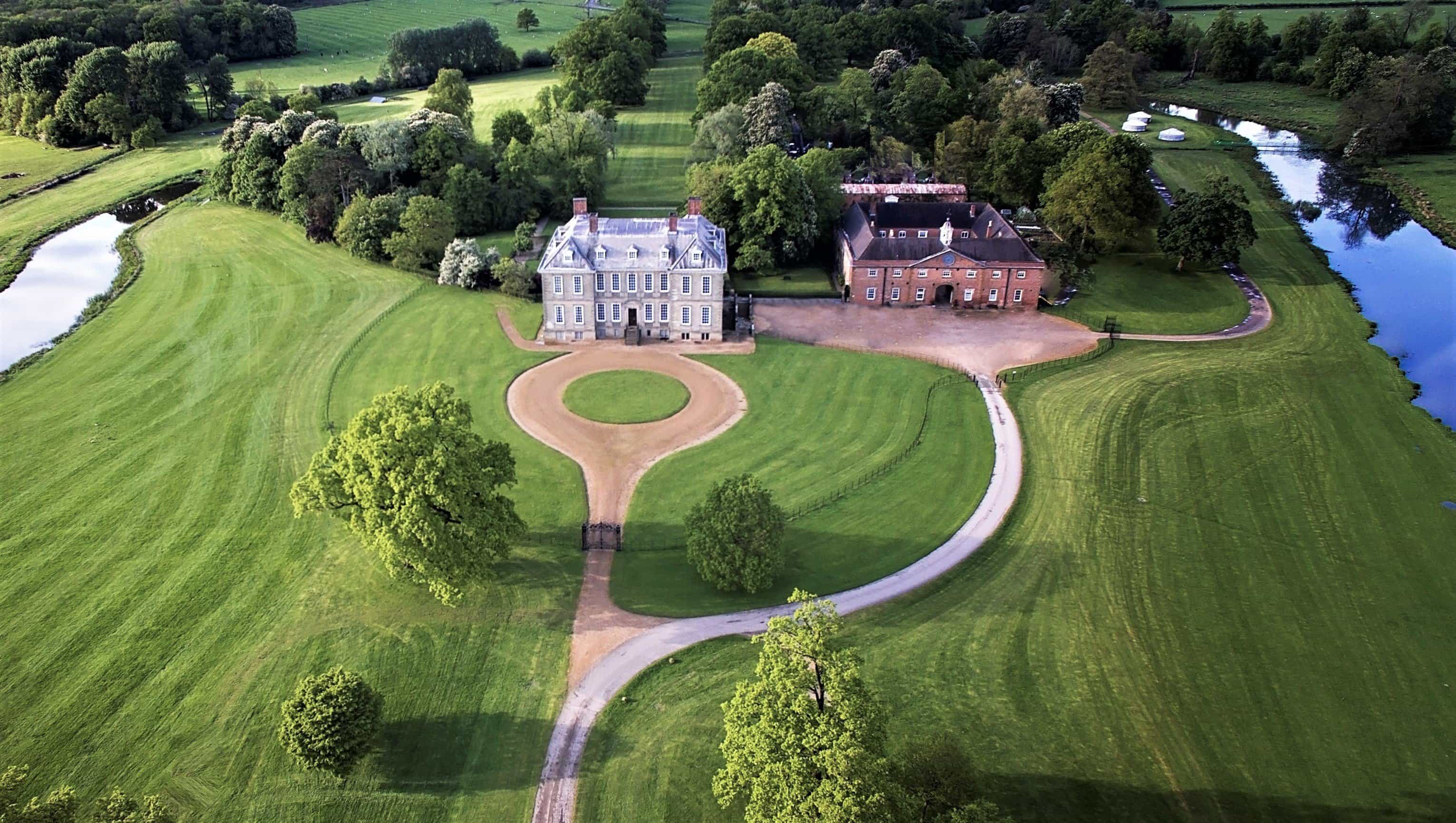 And of course, if you want to feel truly pampered on your wedding weekend, then take advantage of the chance to relax by having your meals catered for by the venue. In cases similar to Stanford Hall, venues may also offer the unique opportunity to dine on produce reared and produced on the estate.
Tying the knot
The beauty of wedding weekends on large estates is that they often offer a variety of ceremony options to couples looking to tie the knot.
Perhaps one couple may prefer a civic ceremony in a grand room on the estate, such as the Ballroom, while the next may feel more comfortable making the most of the nearby church just a short walk away. The beauty of venues like these is that the choice is yours!
Party time!
So you've said 'I do' and now you are ready to start celebrating. Enormous grand rooms that can seat generous numbers are ideal for you and your party to tuck into a luxurious wedding breakfast before letting your hair down to dance the night away.
If you've found yourself dreaming of a luxury marquee to house you and your guests for your reception then don't fear. Larger venues boasting big grounds usually have no problem setting up grand marquees for you to enjoy the reception and afterparty.
Get creative
With impressive venues like Stanford Hall, there's no need to go overboard with decor. For example, its Ballroom boasts a magnificent double height ceiling, a stunning fireplace, and traditional portraits, statues and antiques. Venues like these speak for themselves.
But that doesn't mean that couples shouldn't feel they can't get creative for their big wedding weekend. Many places benefit best from stunning flower displays and exquisitely laid tables.
If the 'DIY wedding' is more your cup of tea then many large weekend wedding venues will be able to give this to you too.
What's evident with a 'house party' wedding weekend is that no matter where it is and what weird and wonderful ideas couples' may have, they are a perfect way to celebrate love with their nearest and dearest.
If you are looking to tie the knot in an unconventional way then be sure to book tickets to the Unconventional Wedding Festival at Stanford Hall, a celebration of couples who want their wedding celebrations to be a bit different. From sci-fi to vintage, fairytale or urban, it's the ultimate place to come if you want to turn your wildest wedding dreams into a magnificent reality.