A few weeks ago we were delighted to be invited to celebrate stationery company Ananya Cards tenth anniversary. Ananya translates to 'without equal' in Sanskrit, and this company definitely lives up to their name.
They design beautifully crafted, bespoke high-end stationery for all of life's big celebrations, including stunning wedding stationery. We couldn't wait to celebrate ten years of their growing success.
Hosted at the chic and elegant Benares – the UK's first Asian Michelin starred restaurant – we joined a small select group of wedding professionals for a gorgeous four course meal.
Before we ate, we were treated to a lovely welcome speech from founder Vaishali Shah, whose warmth, enthusiasm and passion for the company came across so vividly, it was very touching.
At each place setting was a beautiful piece of origami paper and instructions for creating an origami heart – a really sweet touch, and a little challenge before we enjoyed a simply stunning meal! Each course was described and presented, and then heartily enjoyed by all. We loved the little touches of '10' decorating the courses – a lovely addition to the celebration.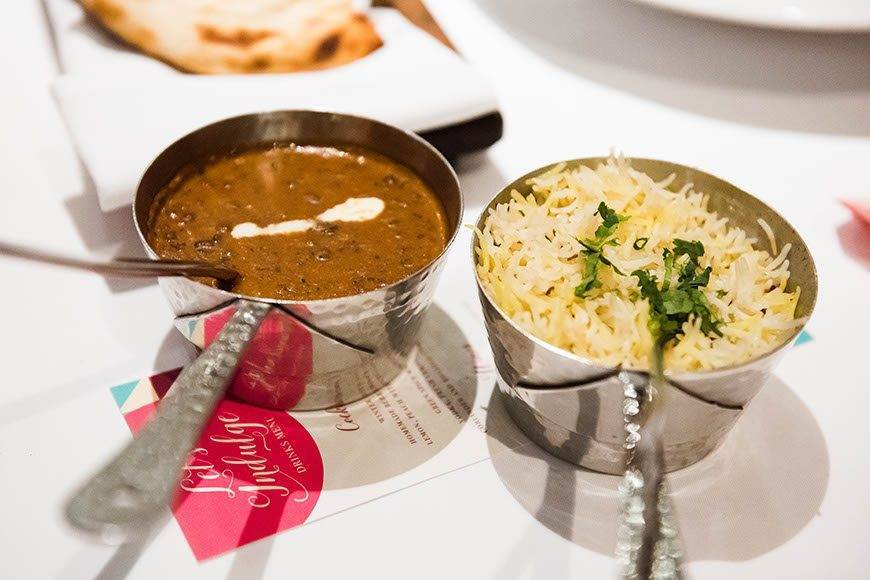 As would be expected from such a talented stationery design company, the place settings and menus were beautifully created, as was the wonderful goody bag we were sent away with. An exciting collection of some new designs – what a treat!
We were honoured to be invited to celebrate your tenth anniversary, Ananya, thank you! We look forward to celebrating the next decade with you as your success continues!
Photography by Fiona Kelly Photography