There is nothing better than talking about your favourite things so I thought I would compile my own list of my favorite beauty products I have been loving in the month of August. I hope you enjoy it.
1. Algenist Genius Anti-Aging Eye Cream
I am a big fan of using oils in the evening before I go to bed, so I thought I would have a change and try out the Algenist Genius Anti-Aging Eye Cream. This product is on the high end, however I do think it is worth the money. The texture is very rich and luxurious thick creme and feels quite spongy on the fingers. The two main ingredients are Alguronic Acid, Microalgae Oil. I apply this morning and night to clean skin focusing on my lower contours of the eyes, and I my skin does appear to be more clearer and hydrated.
2. Liz Earle Gentle Face Exfoliator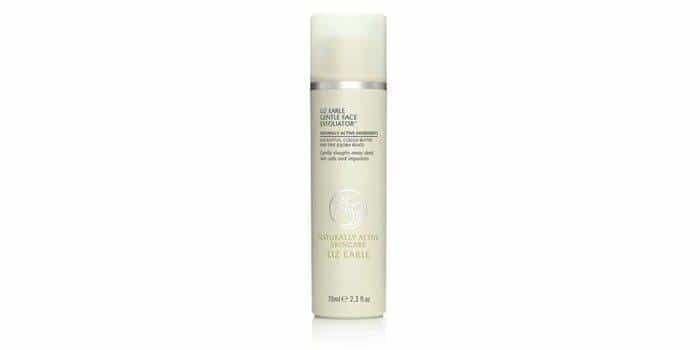 I just love this product, I only ever use an exfoliator if it is gentle on my skin and this one is ideal. The little beads are so easy-going on your skin and not scratchy at all. I have started to use this once a week and have seen a visible difference on my skin being soft and refreshed. The scent of the scrub is heavenly, I just push one pump on my fingertips and just breath this in and close my eyes for my mini relaxation session! The product has naturally active ingredients that include jojoba beads to gently exfoliate, cocoa butter and eucalyptus.
3. L'Oréal Paris Skin Perfection Purifying Micellar Water
This has to be one of my favourite make up removers that I have tried, my make up just dissolves when I wipe my face with cotton wool with this product on it. It is great for taking all traces of your make up off, and still leaves your skin feeling fresh and clean and not drying like some removers.
4. Molton Brown Relaxing Yuan Zhi Ambiente
After returning from a country manor hotel for the weekend, I sneaked a bottle of this spray that was given to us in our room, and I am so glad I did. This smell is just ever so spa like and instantly relaxes me. A few sprays on my pillow before bed and I soon drift to sleep.
5. L'Occitane's Sublime Beauty Cream
This is the first BB cream I have tried, as I just love my full coverage foundation. To be honest I really liked it, the texture is very light yet very buildable and the fact that it has SPF 30 is fantastic. I have been using this every day since the warmer weather when I don't want to wear a full face of foundation. My face looks very dewy at first then after blending with my fingers becomes very natural.
6.Barry M Gelly Nail Effects – Papaya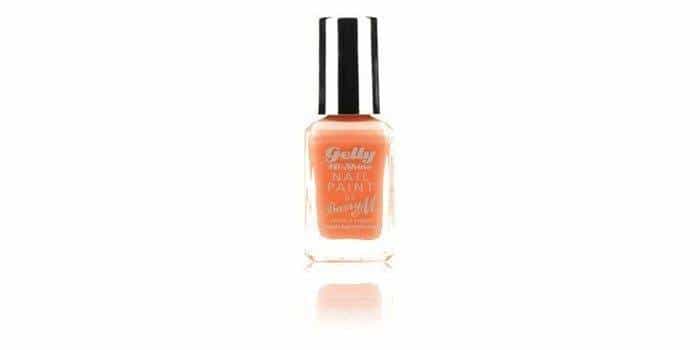 I do have a slight obsession with nail varnish, and love trying out all kinds of brands. The brand I have been in love with recently is the Barry M Gelly nails, I have this in a few shades but loving Papaya at the moment. This shade is perfect for summer and looks great with a sun tan, and looks great on fingers and toes. They are amazing value of money and they last such a long time. it's glossy and has a quality finish, I can wear this for a week until it starts to chip.
7. Chanel Levres ScintIllantes Glossimer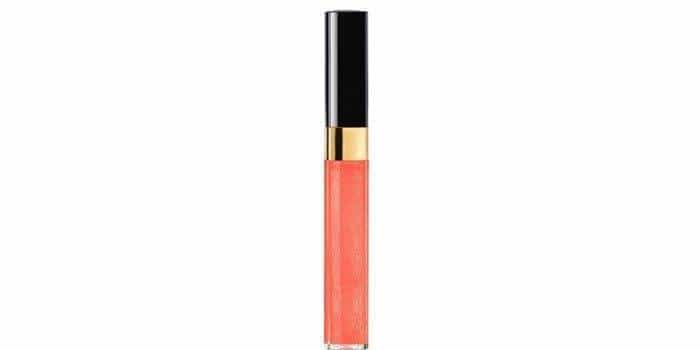 I had to include this lipgloss in my favourites, it has such a gorgeous shimmer and just the ideal colour for summer. I have quite dry lips, and the formular of these are very comfortable and very hydrating.
8. Nars Bronzer in Laguna
I might be a bit slow to jump on the Nars bronzer band wagon, but I wanted to see what all the hype is about. This product is amazing, I love the luxurious sleek packaging and the colour is perfect. It gives my skin a healthy glow without looking muddy or cakey, the golden shimmer is beautiful and perfect for warmth and I use this over my Crème de Beauté Sublime de L'Occitane and I am good to go.
9. Tarte Mascara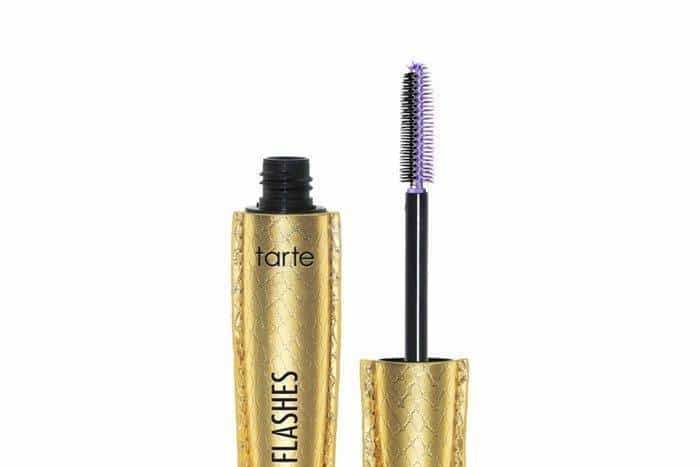 This mascara is one of the best ones I have ever used. It instantly makes my lashes look so much longer in just one swipe and not a clump in sight. The wand is really long so gives lots on control when I apply this, not to mention the beautiful gold packaging.
10. St Tropez – Self Tan Express
I must admit I do love a bit of fake tan, and every summer I seem to discover a new one I like. This summer I think the St Tropez – Self Tan Express is a great one to try out for a sun kissed glow or even darker if you want it to be. I applied this with a mit to clean exfoliated skin and then just wait 1, 2 or 3 hours depending on your desired shade then rinse off, it is very quick and easy with no fuss or no streaks.
Please leave a comment, I would love to know what your top beauty products are that you have been loving.
This post was not sponsored, some of the links may be affiliated. I do receive products in the post however I will only mention the products that I love and I think are worth the hype.