Who doesn't like a sweet treat at a wedding?! And what better way to celebrate than with a bite of something soft, sweet and covered in frosting?! Here's some fun ways to incorporate cupcakes into your wedding day.
1. As a stack
There's nothing quite as delightful than an abundance of gorgeous cupcakes! So stack them high and let your guests feast on them all night! Place cupcake stations around the room with different flavours and even suggest signature cocktails to go with them! Fancy!
2. As a dessert table
Like a fantasy from a fairytale, a table groaning under various sweet treats is such an eye-catching spectacle! Intricately iced biscuits, cake pops and cupcakes make the most beautiful display.
3. As a favour
What could be cuter than a little treat in a box for your guests to take home with them? Flavour them with a signature taste – create something a little special – or make them the same flavour as your wedding cake. Bespoke boxes will make them look amazing. Something a little different!
4. As a wedding cake
I love the idea of having a small wedding cake to cut and then hundreds of small, sweet cupcakes for your guests to share. It is a much more elegant and less fussy way of sharing your cake, and makes sure everyone gets a taste without having to employ armies of cake cutters to hack off bits of your beautiful wedding cake. It also makes it easier for guests to take a little taste of your wedding home – provide cupcake boxes so they can enjoy the treats at home.
5. As a theme
Well why not?! If you love cupcakes, go for it; cupcake bouquet, cupcake aisle, cupcake décor and cupcake… err… dress…?! Maybe not… But you can get them iced like flowers, to add to your beautiful décor – just make sure your guests don't eat the actual floral displays!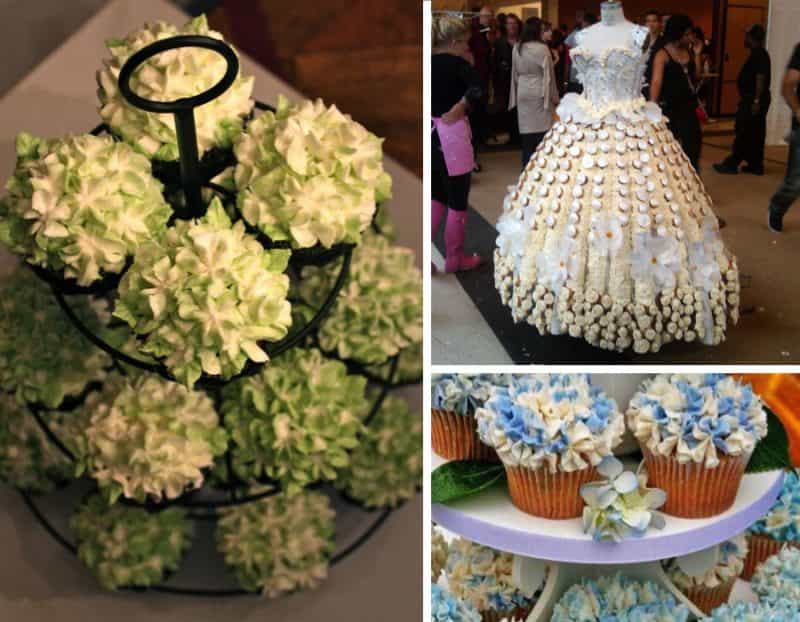 Cupcakes can be chic, super elegant and are definitely a luxury wedding must-have. Maybe you'd prefer them to sit alongside your beautiful tiered cake? If so, pop over to our luxury cakes pages for more inspiration.