Today's real wedding takes one last look back into the depths of winter – and a gorgeously bright day in sparkling white snow for our happy couple. Here's their story, captured by photographer, Emma Cleary.
Galina and Andrew met 10 years from the week they married, surrounded by their two children and 50 of their closest friends and family in the middle of the snow-covered mountains of Garrison, New York.
Having had a decade-long romance throughout the streets of New York City, the couple got engaged at the Brooklyn Bridge on the bride's 40th birthday. The groom first presented the bride with a love lock, etched with their names and the date they met. Then he proposed with a gorgeous ring. This proposal inspired the lock and key theme seen throughout the wedding.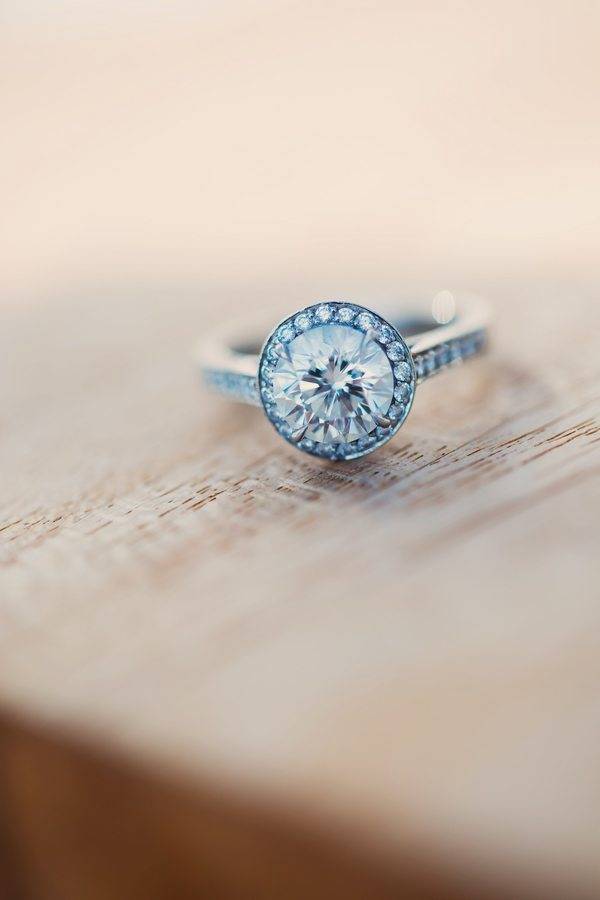 The couple decided to celebrate their union at the Highlands Country Club, situated in the picturesque Hudson Valley, where the building has stood since 1889. This set the perfect background for an intimate, vintage Gatsby feel. The sun shone and the snow sparkled – a gorgeously scenic backdrop for their special day.
The Dress
In keeping with the vintage Gatsby theme, the bride chose a golden 1920s style dress, embellished with sparkling stones and letting the snow provide the only white at the wedding! A short veil and embellished shoes completed the look with more sparkle.
The bridesmaid's dress matched perfectly, with champagne lace skirt and satin ribbon.
The Flowers
Beautiful bright fuchsia pink roses sat alongside blue hydrangea, cream roses, blue berries and pink daisies, making a stunning contrast against the brilliant white snow and golden vintage tones.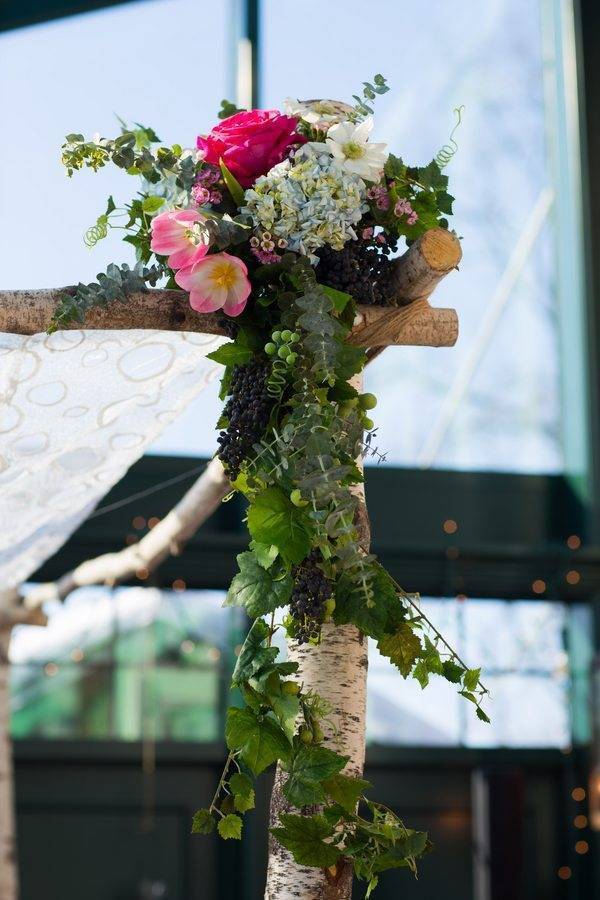 The decor
In keeping with the theme, the couple customised every piece of their wedding. Their invitations were made from vintage handkerchiefs (each one unique) that they personally screen-printed, tied together with a card they hand stamped and embossed.
The tables had lace runners cut up from the groom's grandparents old tablecloths from the 1940's. The bride's bouquet was wrapped in a vintage handkerchief embroidered with a 'G.' The flower girl sprinkled petals along with hearts cut out of love songs and little paper keys.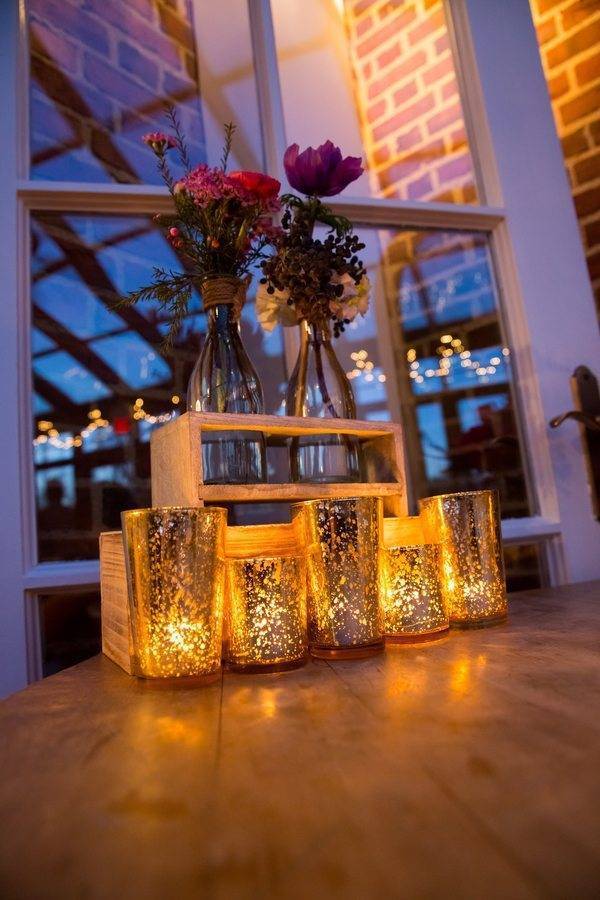 The love song
To finish the perfect day, the groom serenaded the bride with the help of his old band mates. He started out with a personalised version of one of their songs "Kisses Sweeter than Wine" as both their kids held the bride's hands. The couple had a great time, their eyes barely breaking contact all night long and ended the night in a group hug with all the guests on the dance floor.
Suppliers
Venue & Catering – Highlands Country Club
Dress Designer – Sue Wong
Shoes – Ivanka Trump
Jewellery – David Tutera
Makeup – Jarrett Brandon
Tuxedo – Hugo Boss & Polo Ralph Lauren
Ring designer – Tiffany & Co
Favours & Gifts – Buttons&Bling.com
DJ – A Perfect Blend Entertainment
Inspired by this real wedding? Take a look at our other luxury real weddings for some more gorgeous ideas.