We were so excited when we heard that the Pantone colour of the year for 2017 is Greenery. A gorgeously fresh, vibrant tone that provides a crisp, versatile palette for a stunning wedding. We've rounded up a few ideas to infuse your wedding with some natural beauty.
The obvious choice for a green theme is to include natural leaves and foliage in your day. If you're brave enough to forget the flowers, using green thistles and ivy makes for a striking display. Or if you pine for a flower, a natural pairing is white. Choose simple pure white blooms to stand out.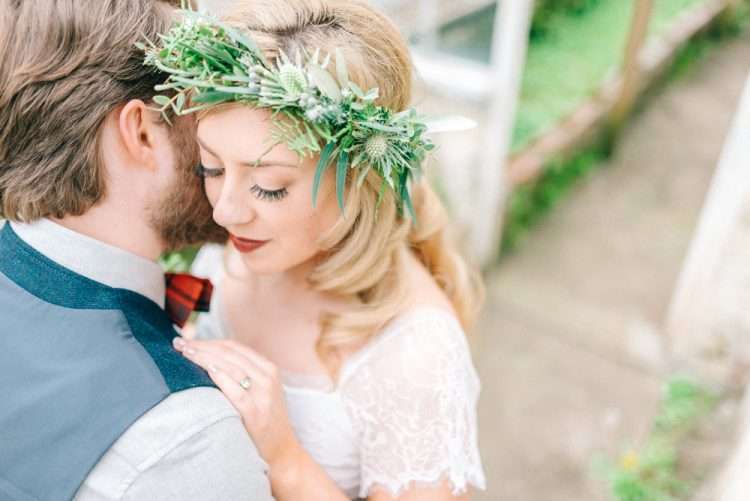 Accent your day with flashes of greenery – it's not just a colour, take inspiration from all that you see around you in nature. Green sits comfortably alongside browns and whites, so look for these complimentary colours when choosing a palette. And if you're feeling extravagant, or need some sparkle, add a golden hue for some luxury glamour.
Add a splash of green to every element of your day – including your outfit! Hide a gorgeous green shoe under your gown, or add some fresh, natural foliage around your neck for a totally different necklace choice.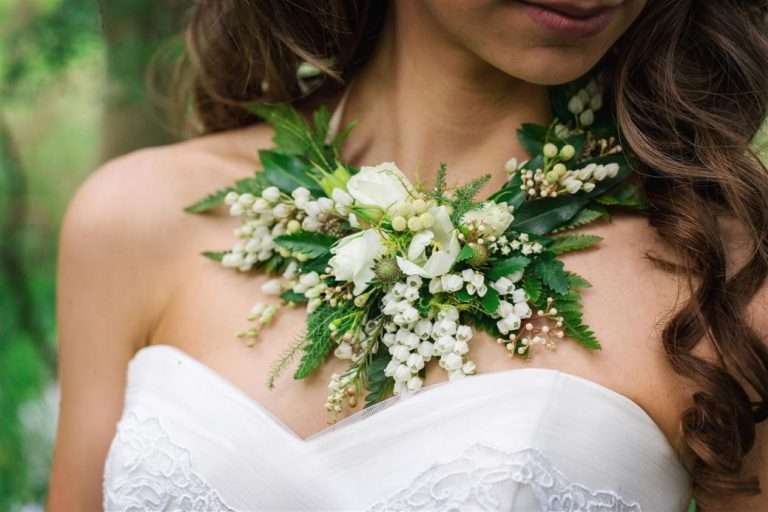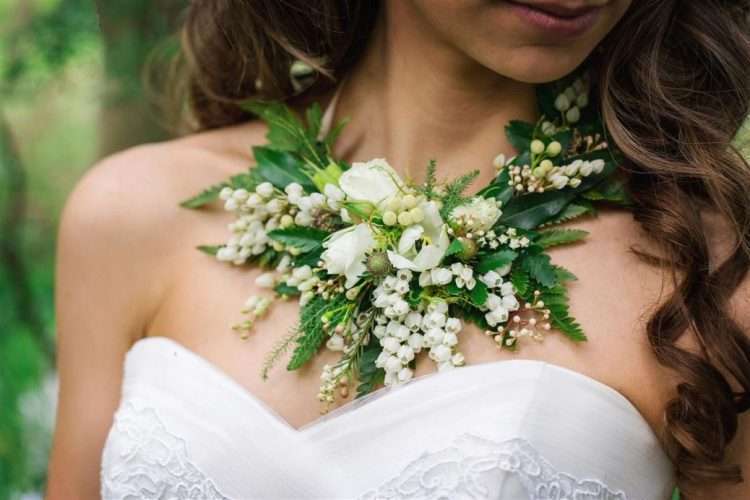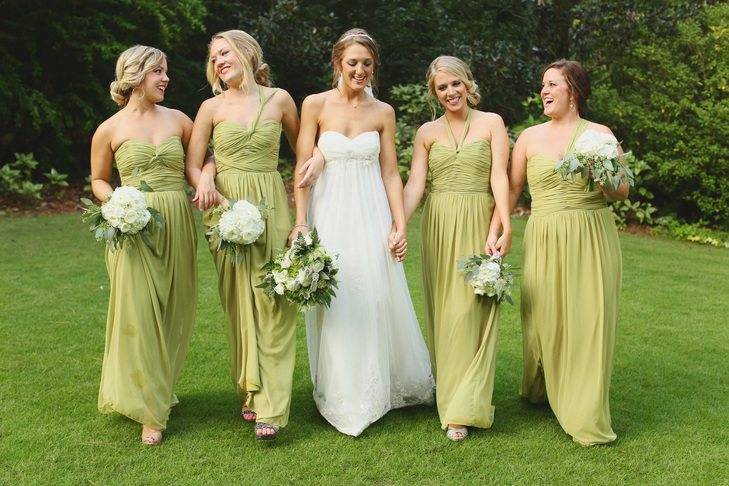 Make sure you eat your greens and include some delicious greenery in your menu as well. Natural cake decorations and hints of apple or pistachio will be a delicious addition.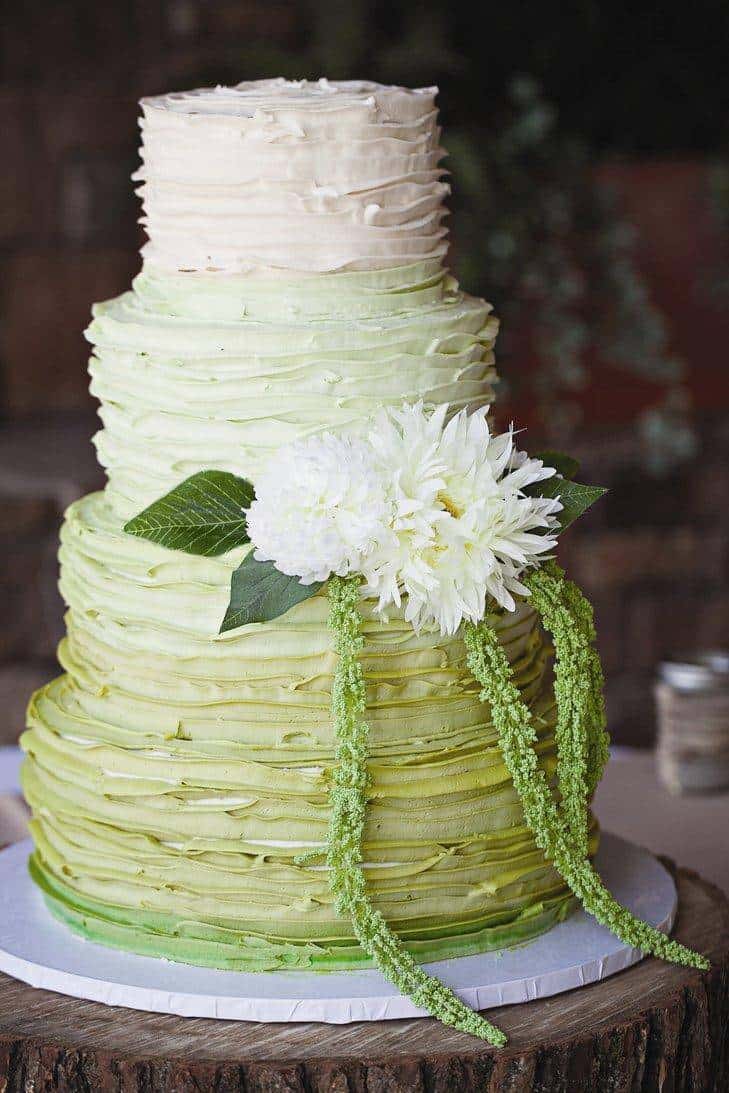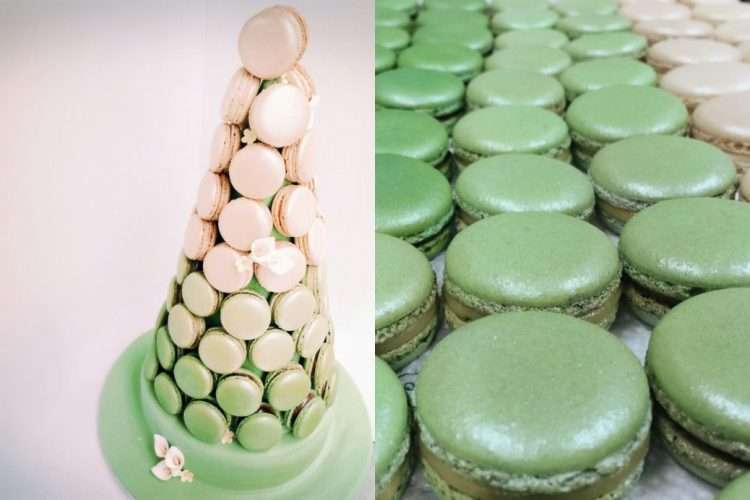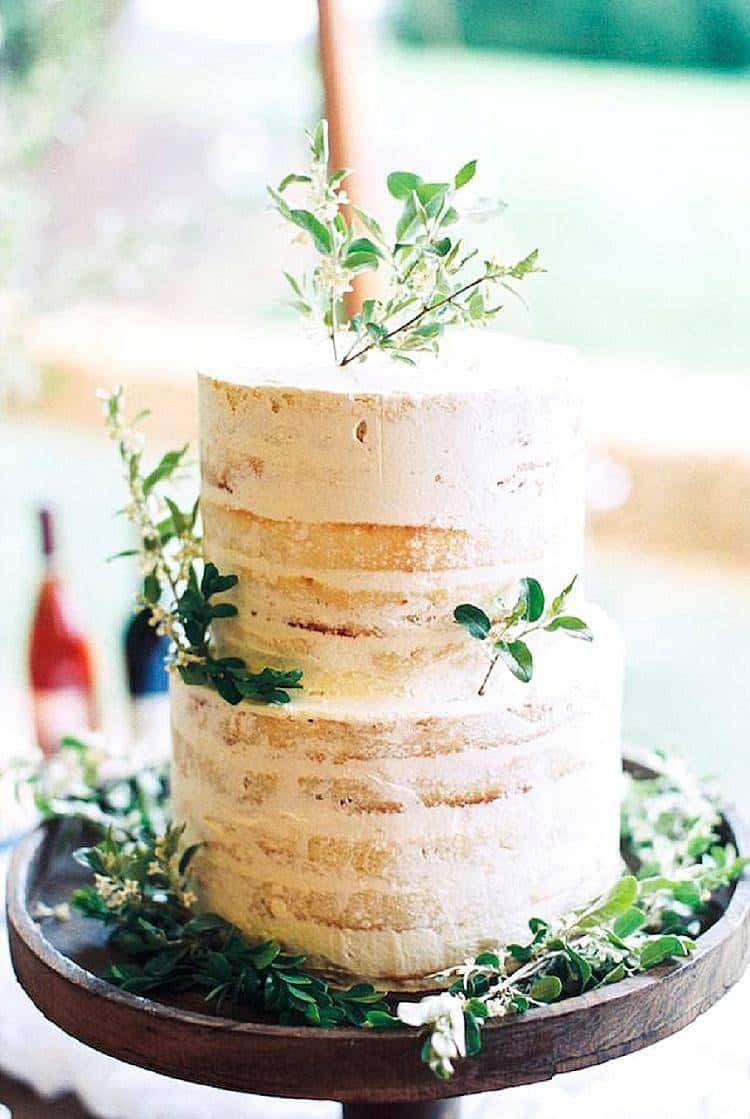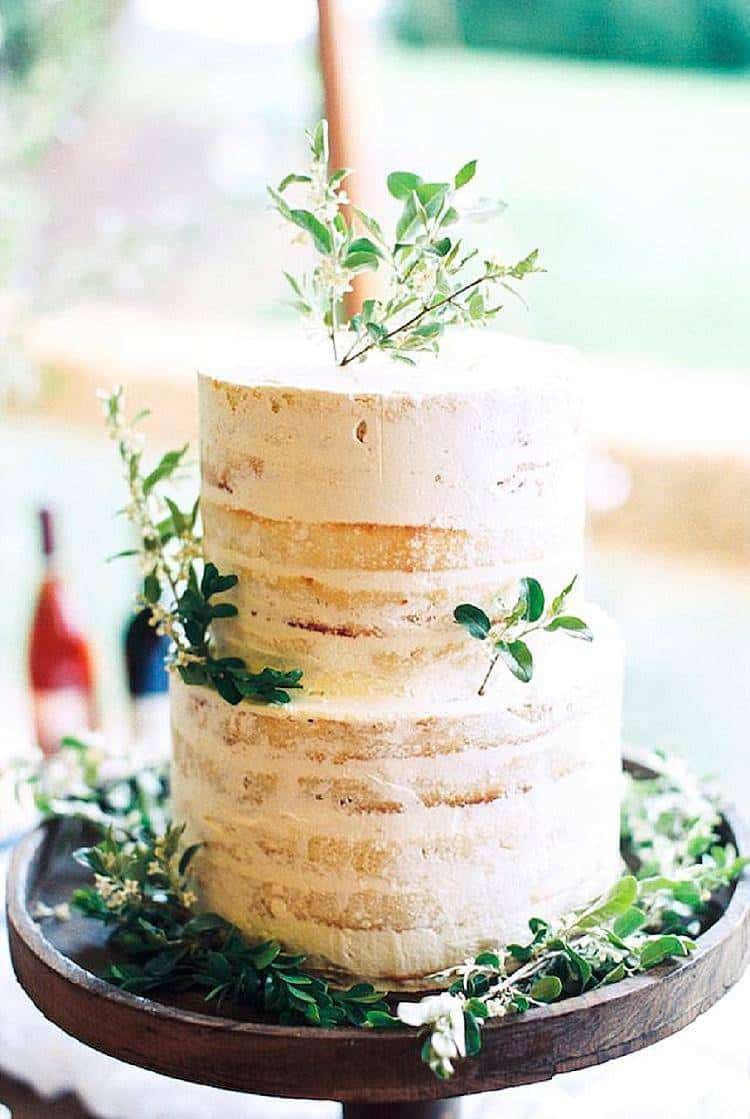 If you're feeling inspired, take a look at some more colour palette ideas on the blog.