The Savoy has recently launched a brand new seasonal summer afternoon tea and their official partnership with JING Tea.  
Executive Pastry Chef, Daniel Pearse, has created six-light, floral pastries which herald the finest ingredients of the season – from the beautiful British strawberry to the transient Mirabelle. The essence of summertime is distilled into The Savoy Seasonal Summer Fruit Tartlet; destined to be a showstopper, the filling of the tart vary as different fruits come into season, guaranteeing optimum flavour throughout summer months.  Further evocative seasonal delicacies include the Tropical Roulade Biscuit Joconde with Mango and Passionfruit Jelly and Banana Cremeux and Pistachio Madeleines with pistachio cream, which is served warm.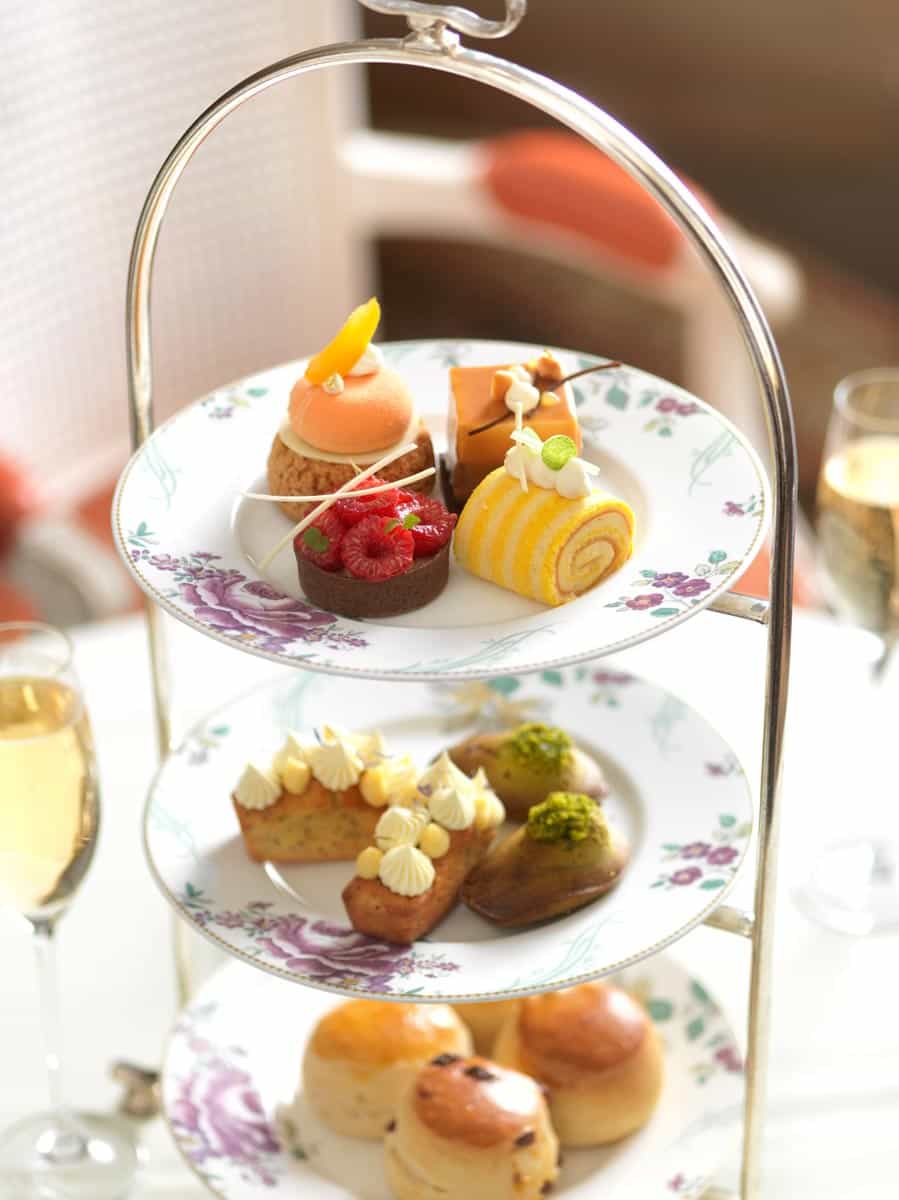 For this new menu, The Savoy team has worked closely with the expert team at JING to ensure that a cup of tea is never an afterthought, instead, it is integral to the afternoon tea experience, accenting and drawing out the subtleties of each delicate sandwich and pastry. The Savoy also embraces the quiet ceremony of tea-drinking, ensuring that every cup is brewed at the optimum temperature and served in the perfect vessel to elevate the experience.
The flavour notes of the tea have also been incorporated within the design of individual pastries, such as Apricot and Jasmine Religieuse which features jasmine tea-poached apricot compote topped with white Chocolate Feuilletine and a floral jasmine mousse.