Adding metallics for an extra something special
If you're anything like me, you'll love a flash of metallic across a wedding colour palette. It can add such a lively contrast to the décor, and my favourite way to incorporate it is through the florals. The contrast of natural beauty against industrial copper or extravagant gold adds a very special touch and a fabulous element to any bridal bouquet or tablescape. I've rounded up some of my very favourite looks to give some inspiration for your own metallic florals.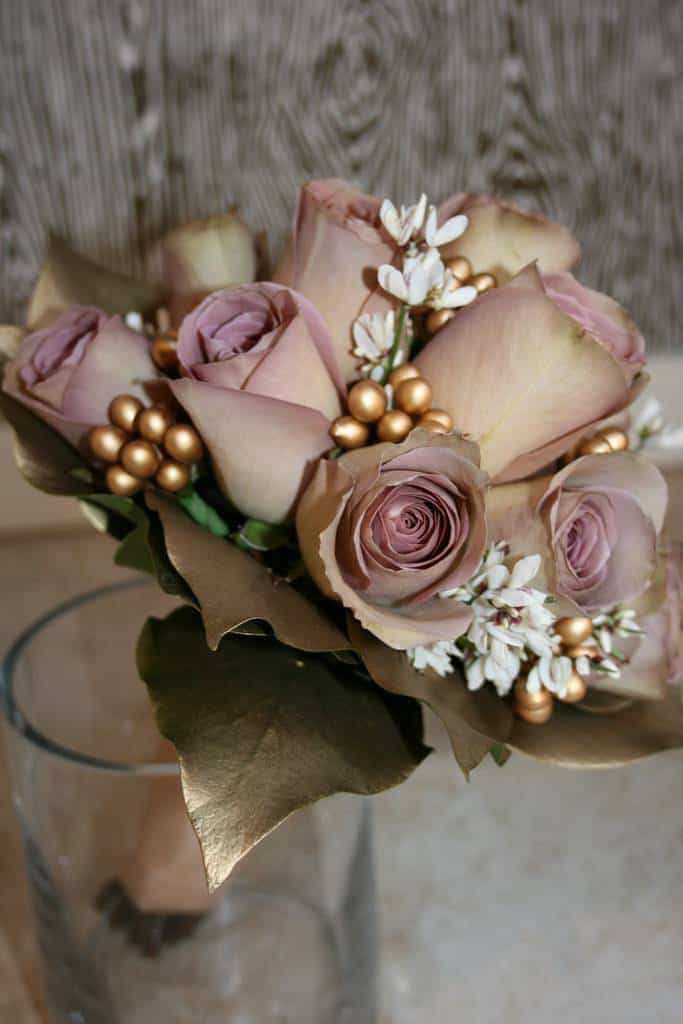 Silver
Silver works beautifully with washed blues and cooler tones, giving a sleek, chic edge to displays and bouquets. You don't find many natural blue tones in nature, so being creative with foliage and flower choice is important.
Rose Gold
Warm and perfectly pretty, rose gold still has a place in my heart this year. It finds its place as a subtle companion to blush tones and is best friends with understated and delicate displays.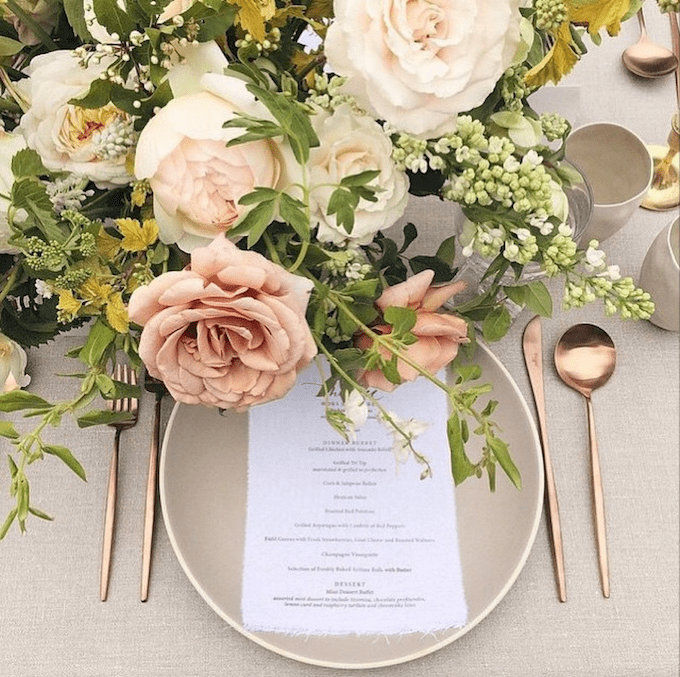 Copper
Copper is rose gold's brasher friend! Bringing an industrial feel, copper adds a strong orange pop to florals, working perfectly as a base or additional feature.
Antique metallics
Antique metallics work well for a vintage wedding theme. With the polish and shine faded, distressed vases show off the blossoming florals to their full potential. The contrast of old and new adds depth to the displays and can handle the boldest of blooms.
Gold
Gold gives a luxurious tone, adding another level of glamour and warmth to florals. Gold works well with classic pinks and whites as well as art deco themes. If you want a touch of black in your palette, gold instantly creates a fabulous contrast.
Adding a touch of metallic gives displays and bouquets a brilliant contrast, adding a new dimension to the design. Choosing a material to suit your colour palette and flower choices is important so it will lift your decor and give an extra sparkle to your wedding day. If you're feeling inspired, head over to our wedding flowers and decor page, or have a closer look at incorporating rose gold into your day.