On a beautiful Italian estate under a hot Italian sun, Anouchka and Joseph wed in a glorious outdoor celebration with their friends and family, captured by Leonardo Tornabene.
Wearing a floating sheath dress with small straps and a billowing tassled coat, Anouchka opted for simple floral adornments in a loose braid. Joseph went for a blue suit and a patterned shirt. Relaxed outdoor weddings call for much less formality, so the bride and grooms' outfits were the perfect match.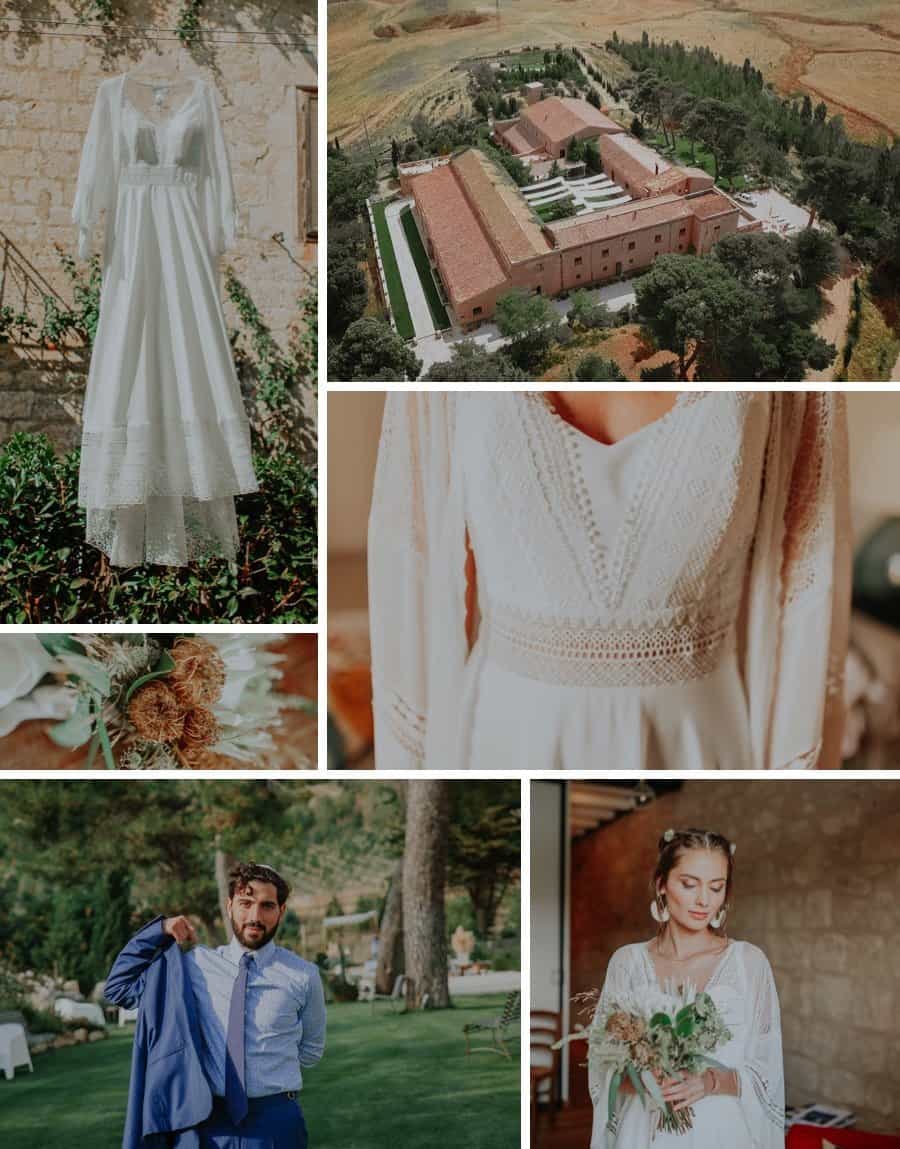 Following a beautiful traditional Jewish ceremony, the couple walked over vintage carpets, under an archway of friends and family's linked hands to their reception. Pops of colour accented the natural hues as bright candles decorated the long tables alongside fresh flowers in burgundy, peach and blue. Adding bright bursts of colour to a natural backdrop is such a fun way of stamping your personality over the palette.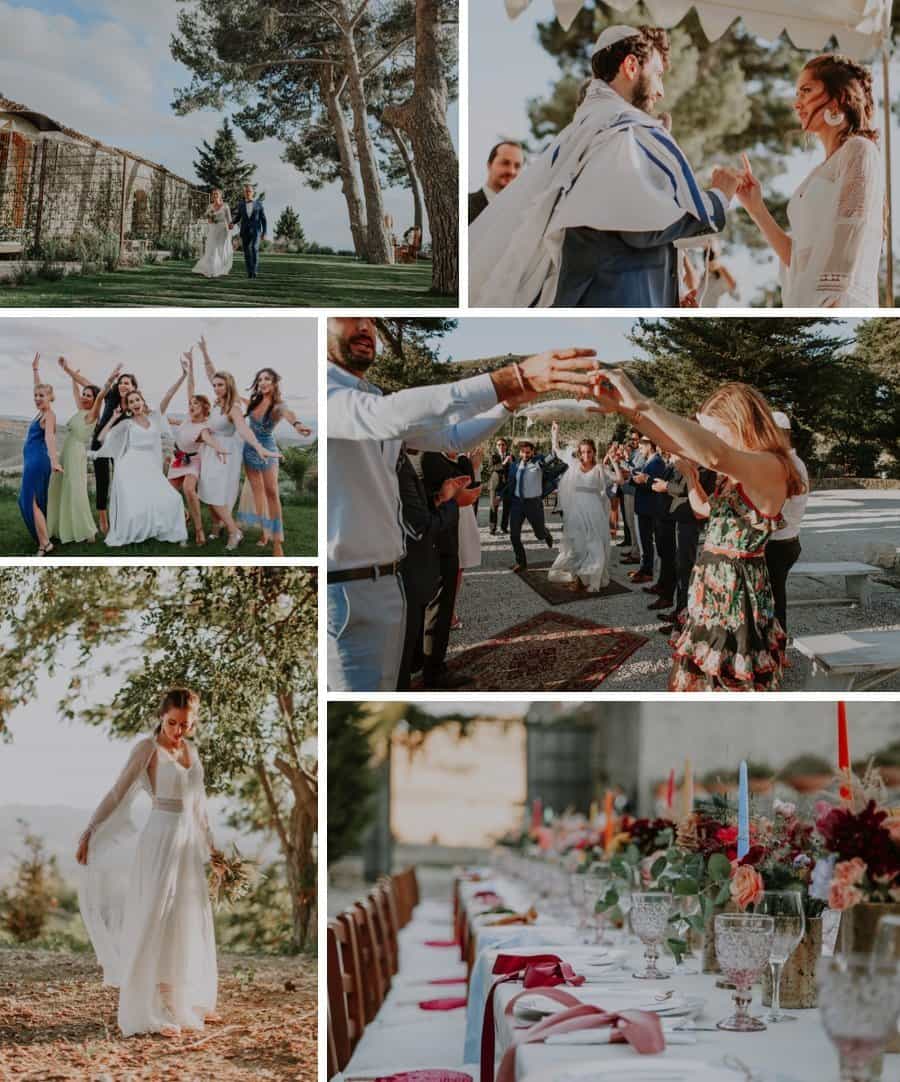 And then the celebrations continued into the night – warm nights are the best for outdoor celebrations!
For more real wedding inspiration, see our real luxury weddings page.