The stellar wedding of Karen and Lilit
Take a peek inside the lavish wedding of Armenian billionaire's son, Karen Karapetyan to fiancee Lilit. With sparkle, stars and bold, statement colours, no expense were spared for this utterly decadent day.
The Bride
Smothered with starbursts of crystals, Lilit wore an impressive Zuhair Murad gown. Stars were the theme of the day, and she accessorised her dress with dramatic sparkling shooting star jewellery.
The dress featured a removable bustle and train, which added swathes of luxurious fabric to the procession down the aisle.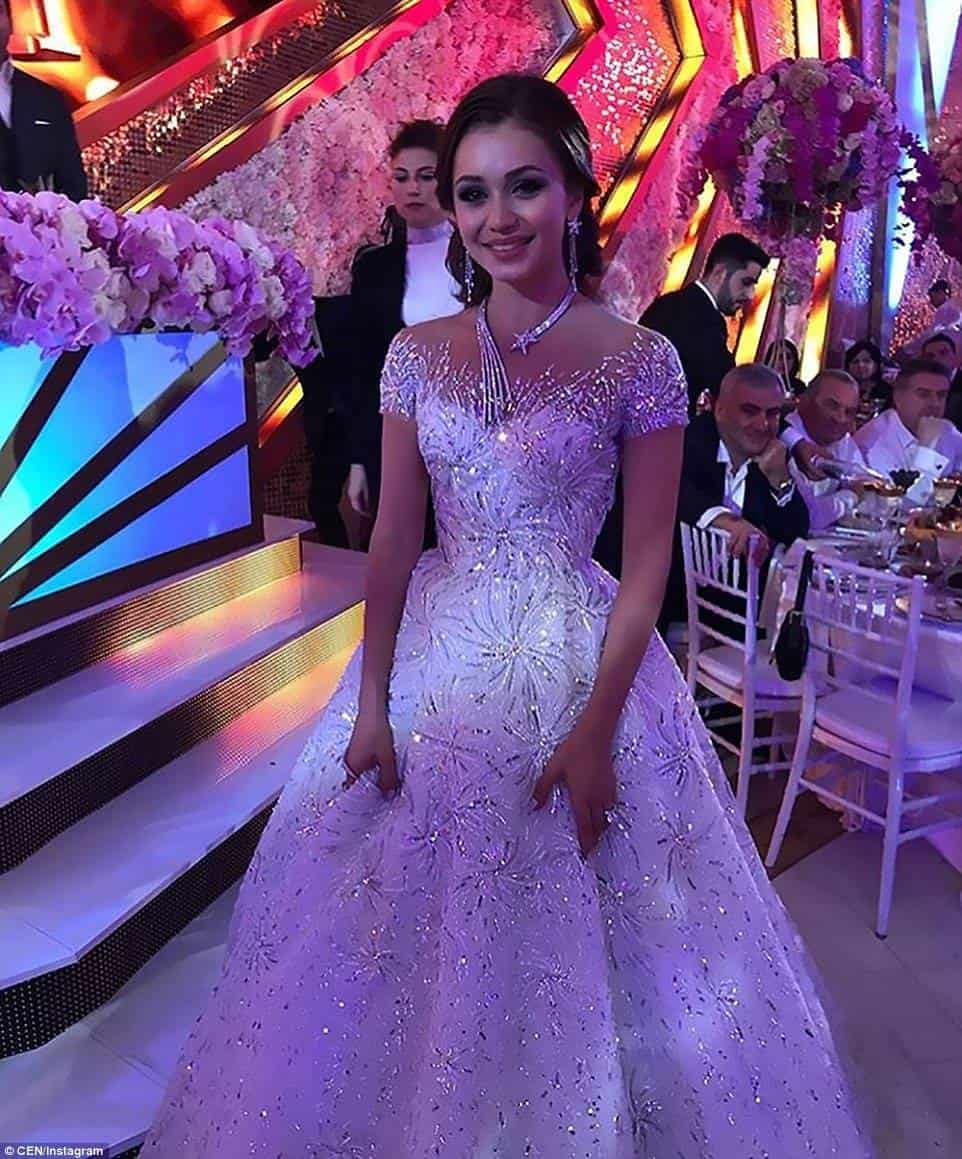 The Groom
Dressed in a classic tuxedo, Karen looked every inch the suave, sophisticated groom. Dazzling cufflinks accessorised his look, with a pure white flower at his lapel.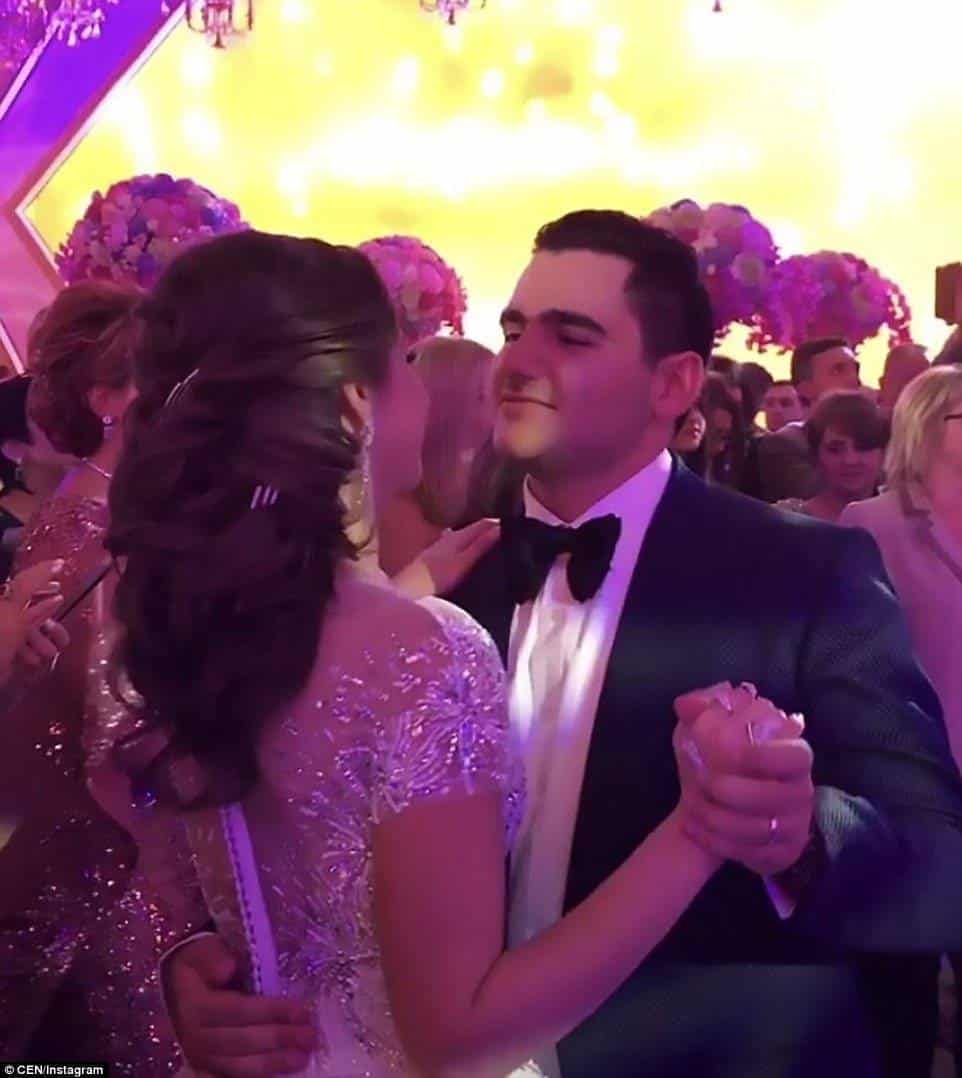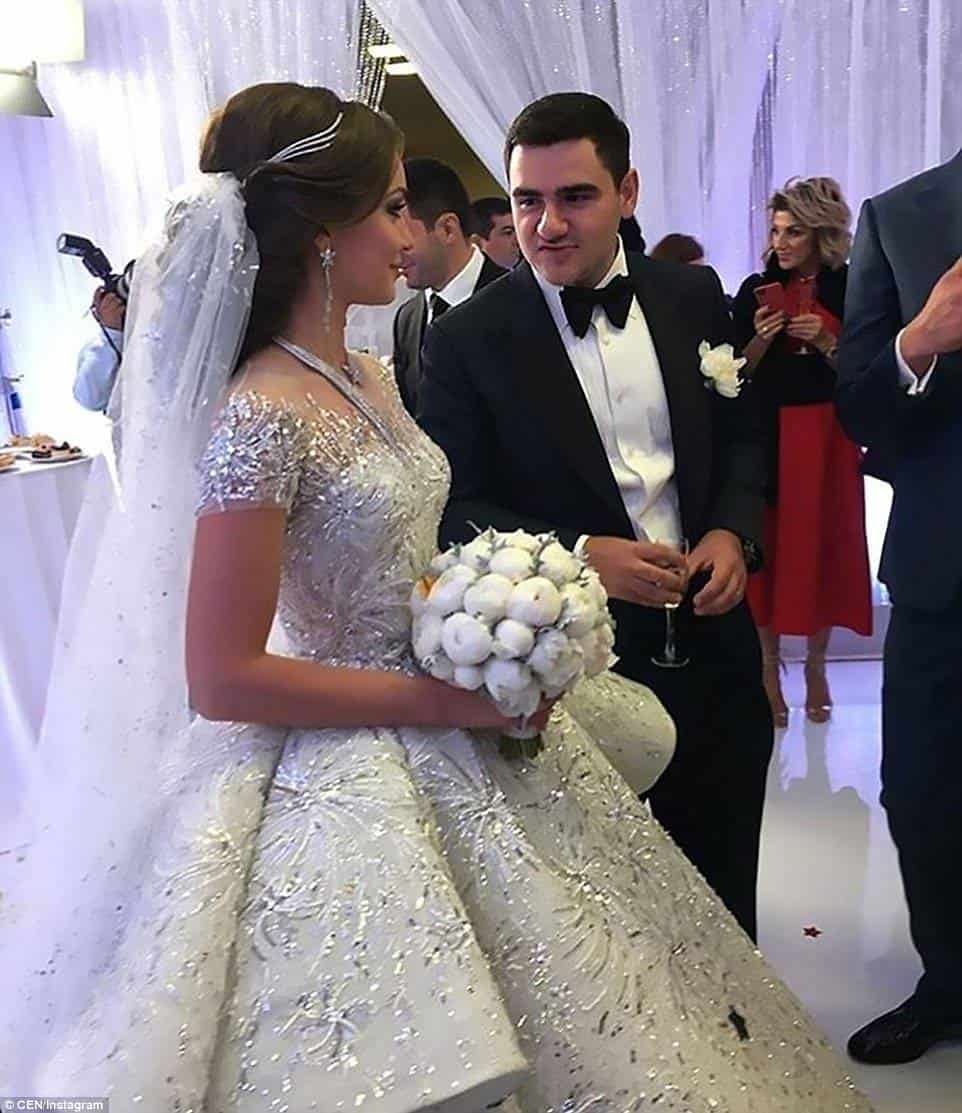 The Decor
Simplicity was most definitely NOT the name of the game for this wedding. Dripping with crystals, the couple completely redecorated both the church and banquet hall, adding eight extra rooms for celebrations.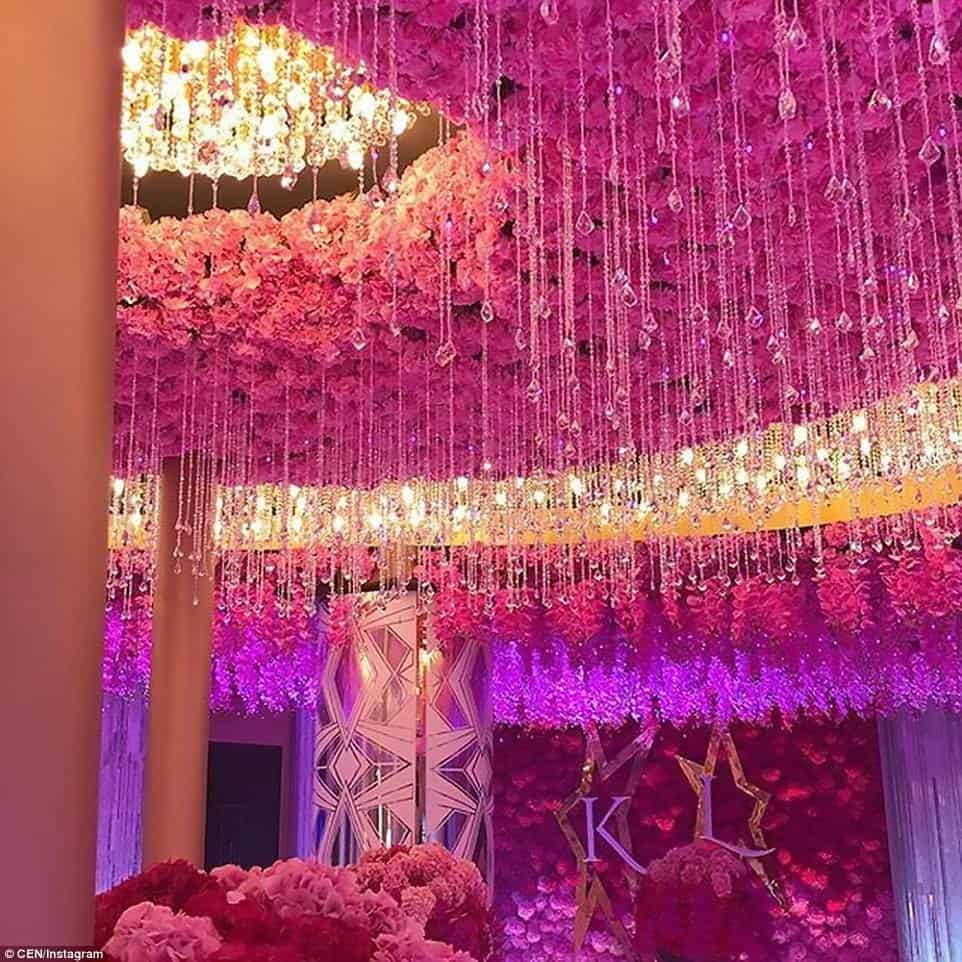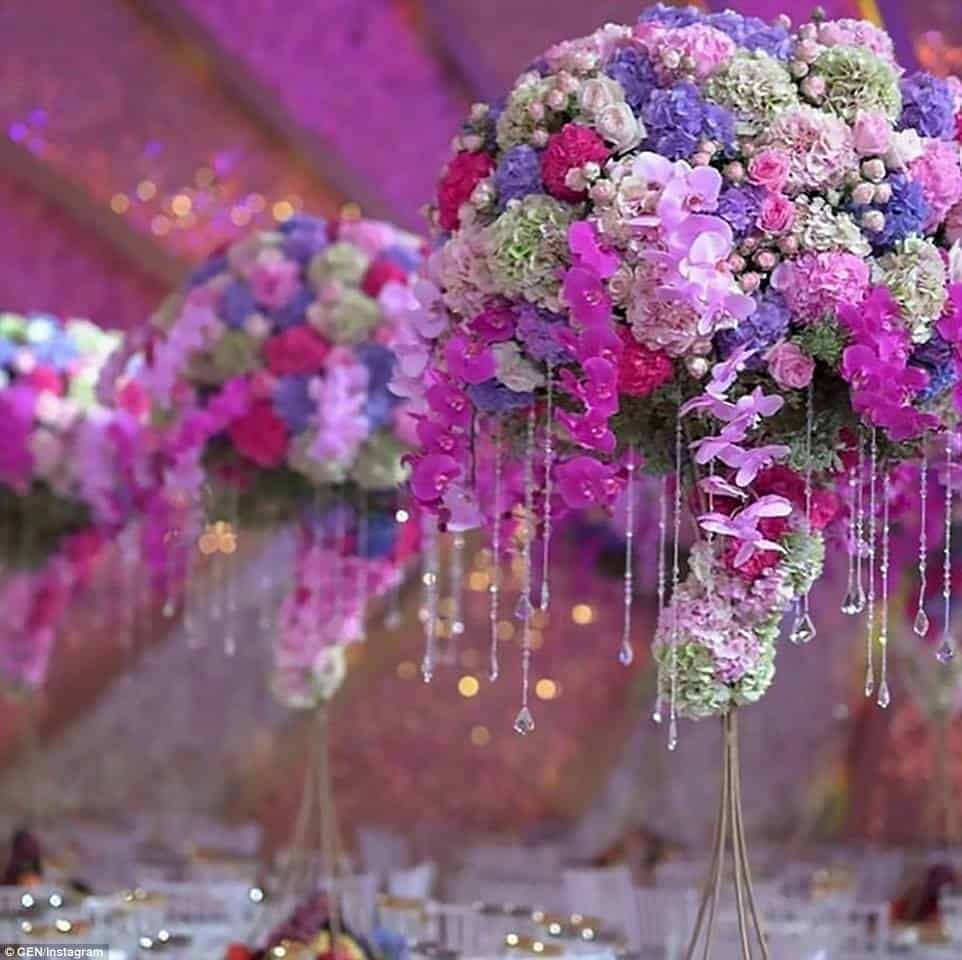 The Ceremony
The aisle was lined with dramatic candle lights and decked with luscious blooms. Flowers hung in elaborate abundance around the Armenian Apostolic Church, and a floral arch in the shape of a heart towered above the happy couple.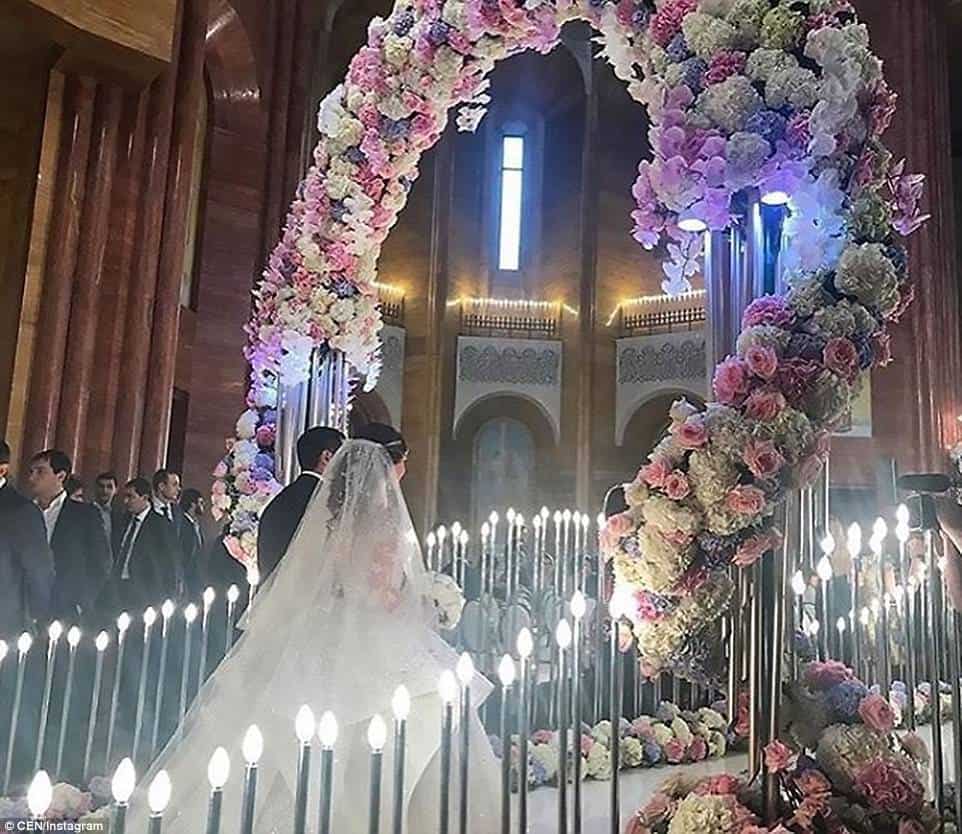 Post-ceremony, the happy couple were showered in gold stars, a gorgeous highlight to their vows.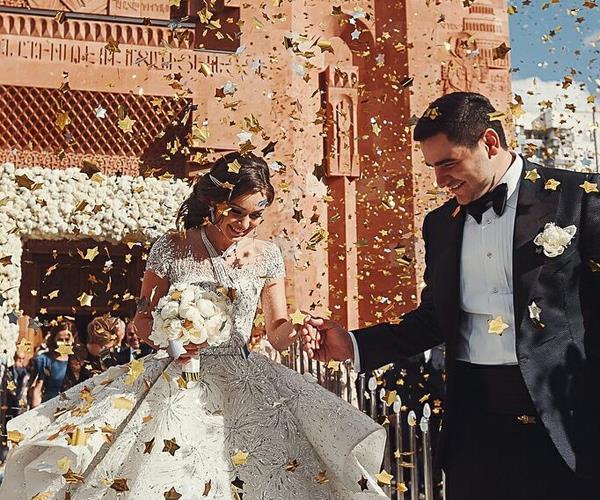 The Celebration
A huge, monogrammed floral wall gave guests the perfect Instagram-able backdrop, with flowers hanging from the ceiling with strings of sparkling crystals.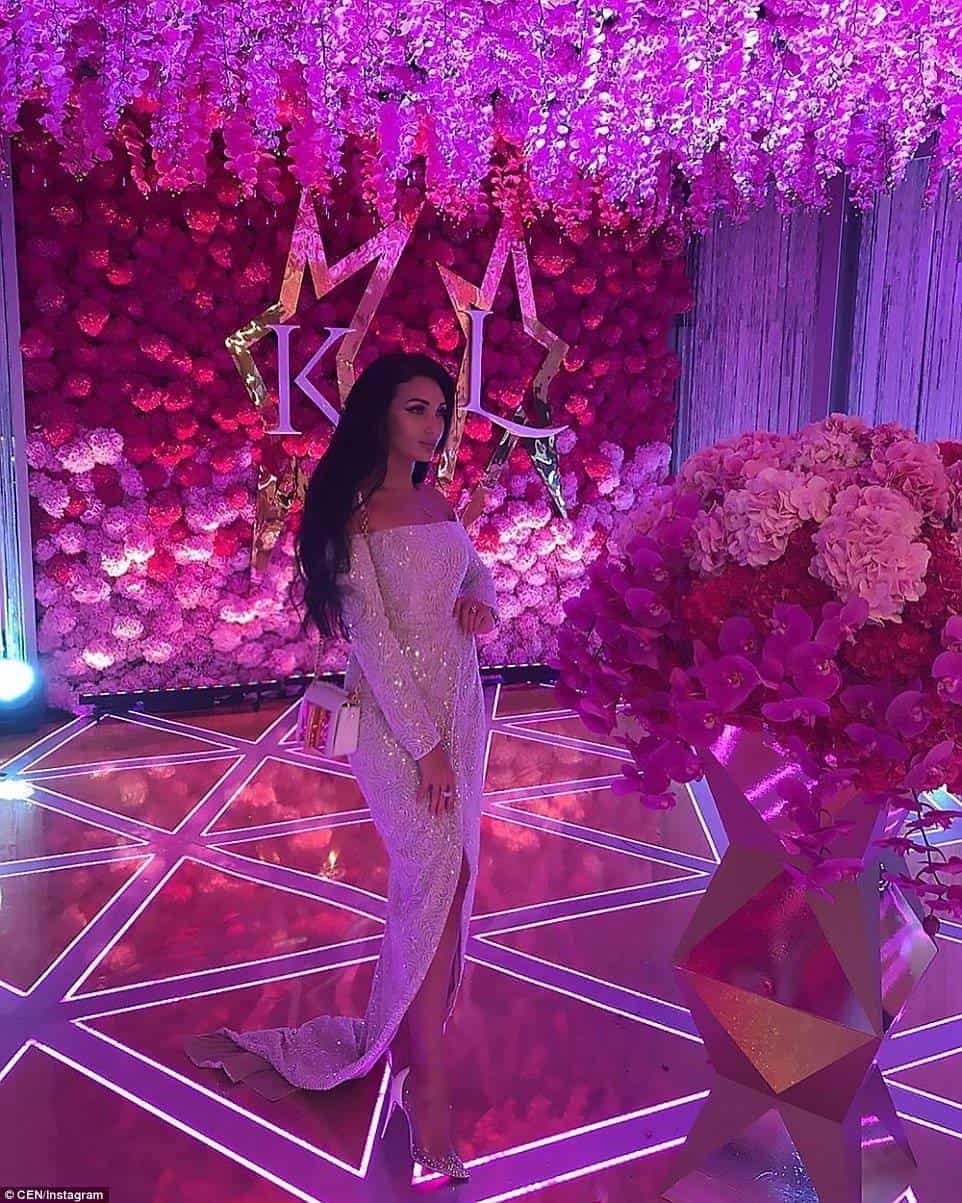 The Cake
The15-foot cake towered high above the happy couple, with flowers tumbling down it and more stars decorating the pretty tiers, reaching to the crystal chandelier, high above.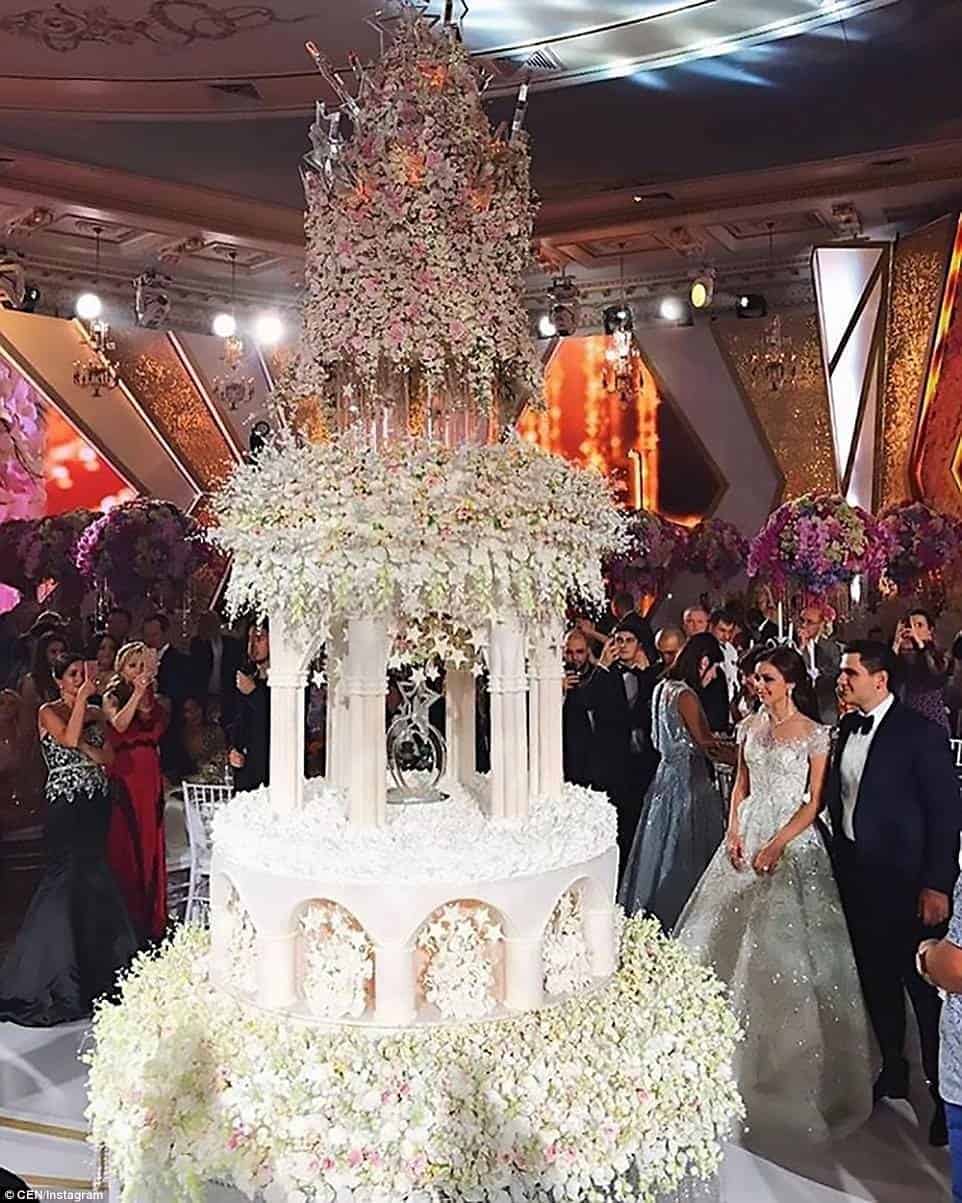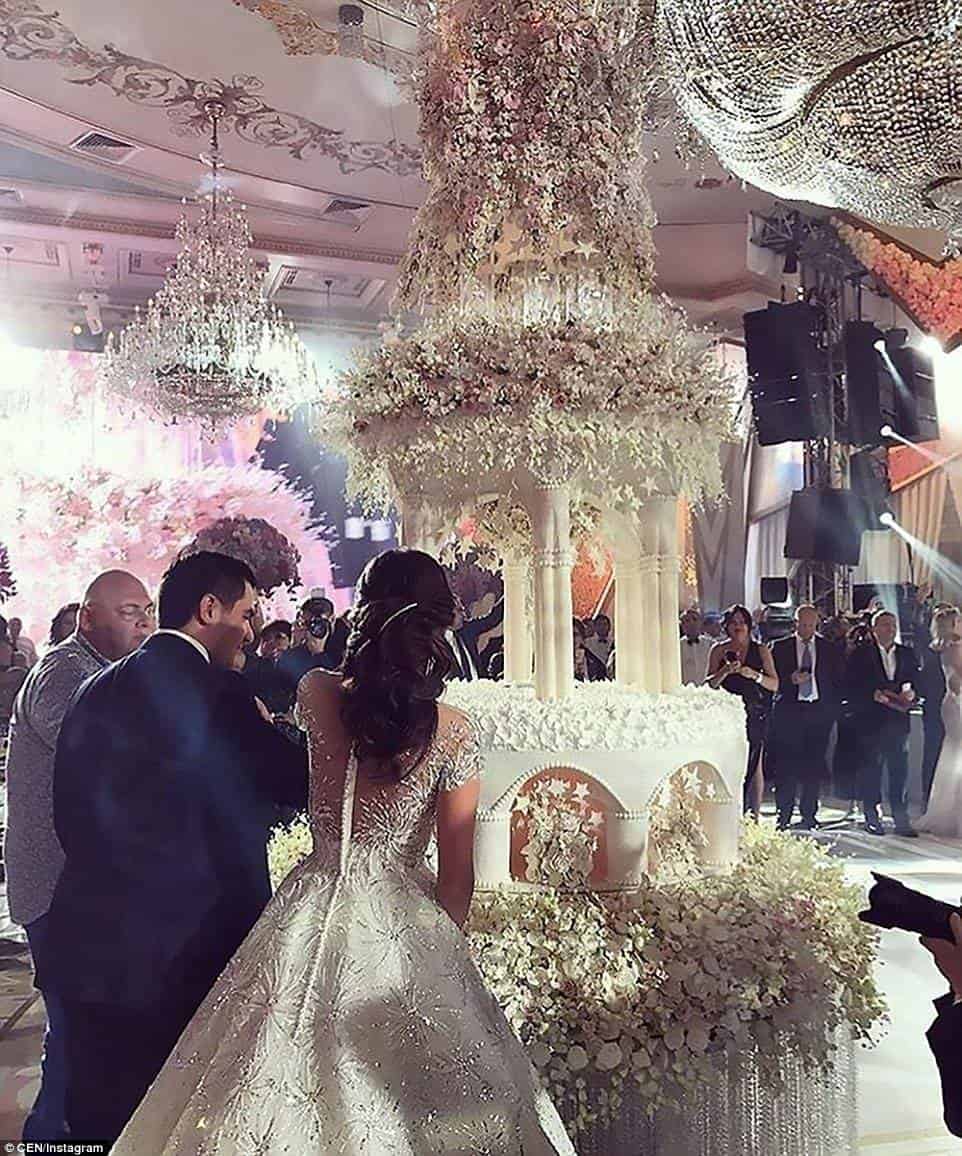 Flowers, dancers, clever customisable dress and sparkling stars aplenty. There's so much to take inspiration from here, at this magical, fairytale wedding.
For more real wedding inspiration, head over to our real weddings page.