Over the last 20 years we've seen Pantone's Colour of the Year influence all areas of our lives, from product development and industrial design to fashion and furnishings. This year's chosen Pantone Colour of the Year is Living Coral, a vibrant yet mellow tone that we see flowing through nature as well as popping through our digital streams. It represents the fusion of modern life, capturing the fun, lively elements in joyful optimism whilst reminding us of the calm that exists beneath.
Here at 5 Star Wedding Directory we've been inspired to put together some of our favourite looks in fashion and bridal to give you some inspiration to infuse your wedding with Living Coral.
Coral is really versatile. Splash an accent through your white stationery, pop some coral dahlias into your summer bouquet alongside fresh greenery, or really go for it with bridesmaid dresses and décor.
It works really well in a range of textures too – from vintage velvets to crisp linens, it works across so many themes. A fresh linen napkin at a gorgeous garden wedding looks divine, as does a swish of coral silk in a grand ballroom.
Team it with deep colours for a real luxury feel, and with copper or burnished bronze metallics. Greenery mellows the tone, perfect for a lush bouquet, and it looks great gloss, matte and even in feathers!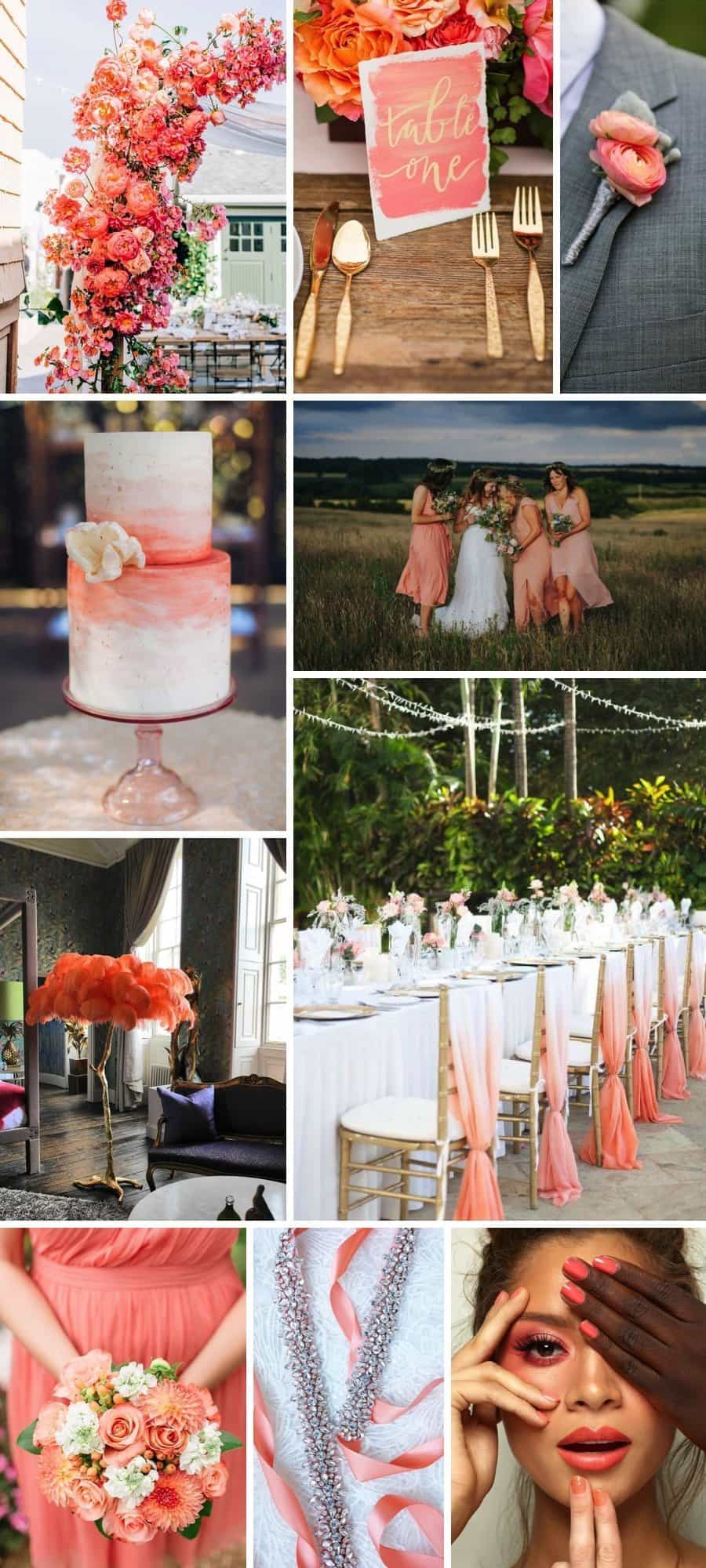 We hope we've given you some inspiration for this fun and fresh tone – why not create your own mood board? Or have a look at our inspiration for last year's Pantone Colour of the Year – Ultra Violet.