The Couple
Kelsey and Jacob, a charming and sweet couple, were married at a luxurious classic country club in California.
Kelsey, a gentle soul, was incredibly calm on her special day – she knew Jacob was the man of her dreams, and both Bride and Groom spent the morning gushing and beaming about the experience to come. Their love for each other was evident on camera on this gorgeous wedding day.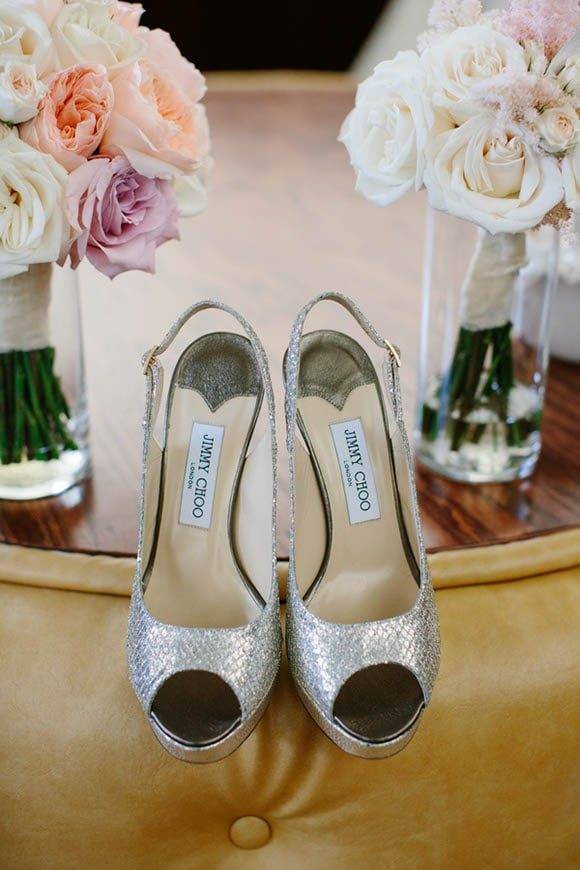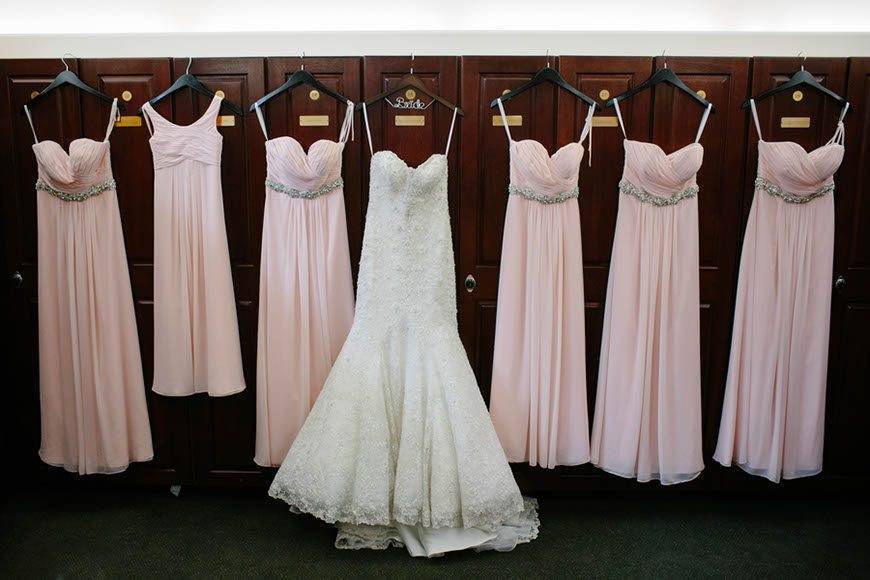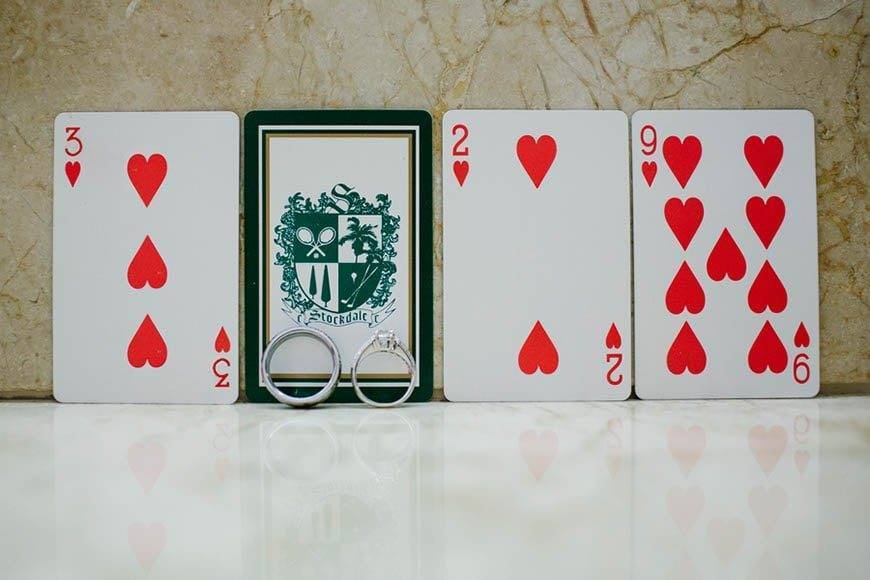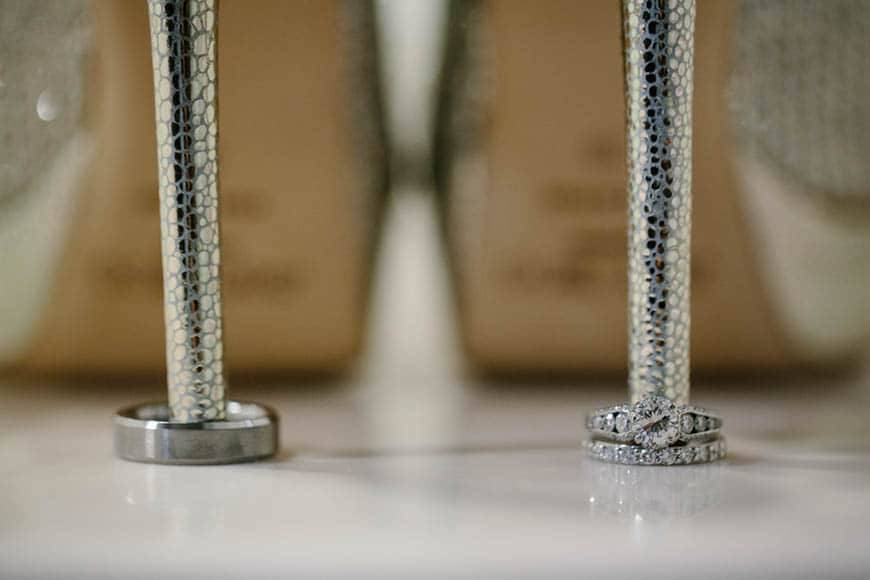 The Dress (Etc)
Kelsey wore a stunning strapless mermaid-style lace beaded dress with a semi-sweetheart neckline, but opted for no necklace – only earrings and a bracelet. These minimal accessories made her hair the main feature, a half-updo style with tumbling curls.
The overall theme was pink champagne, with the Bridesmaids in pale pink dresses, pink polish on Kelsey's nails, and a simple ivory and peachy-pink rose bouquet with lilac accents. To add a touch of sparkle, Kelsey also wore a pair of exquisite Jimmy Choo silver sling-back pumps with open toes – with a pink pedicure, of course.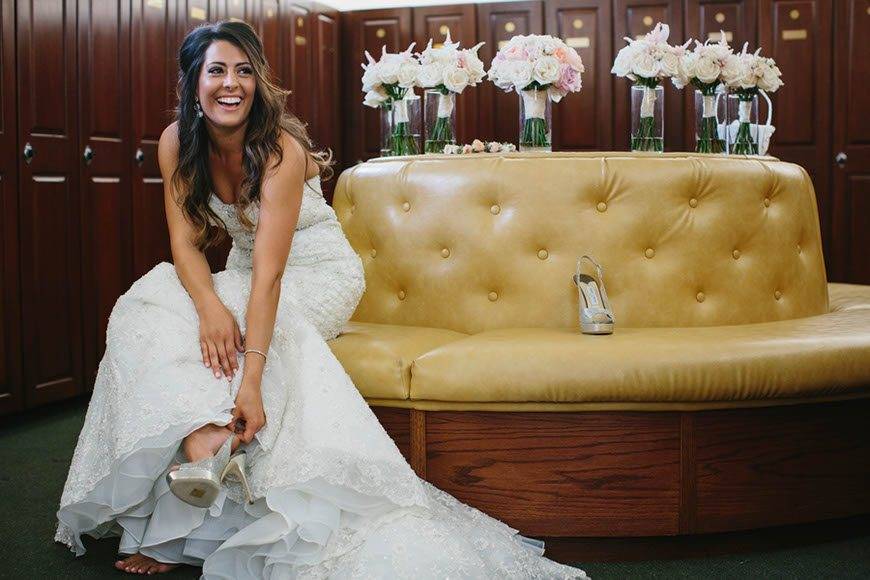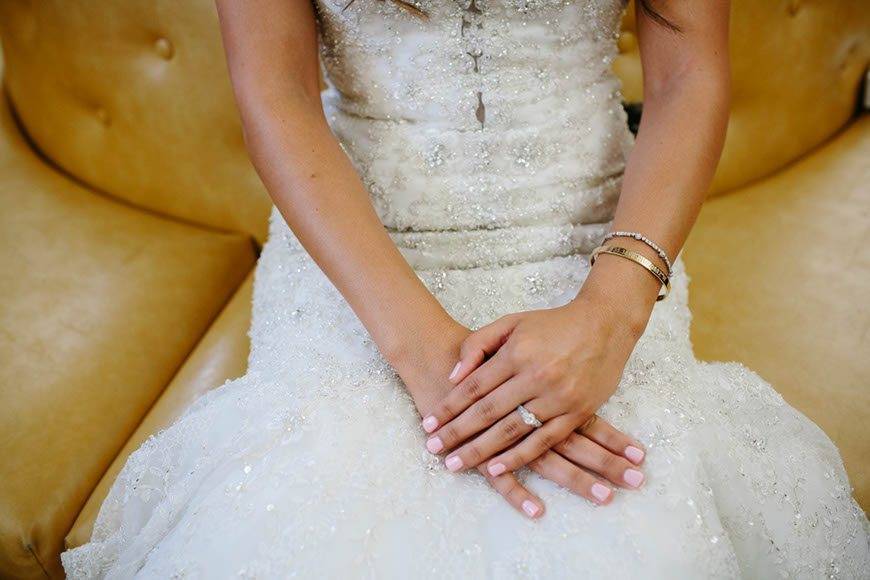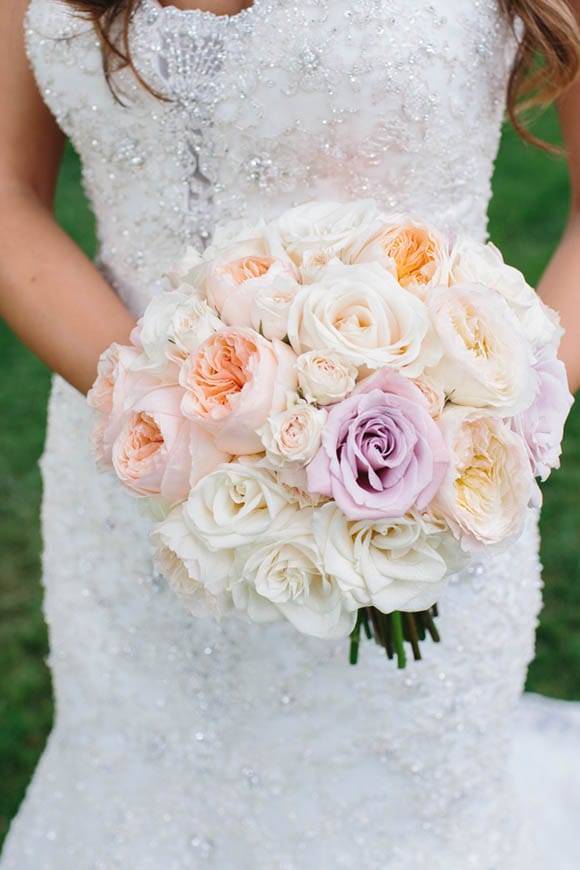 You can't have a wedding without something blue, so a small blue rose-petal heart was sewn to the inside of the dress, right over Kelsey's own heart.
The Groom
The groomsmen all wore simple black suits with slim-notch lapels, black bow ties, patent leather shoes… and sunglasses.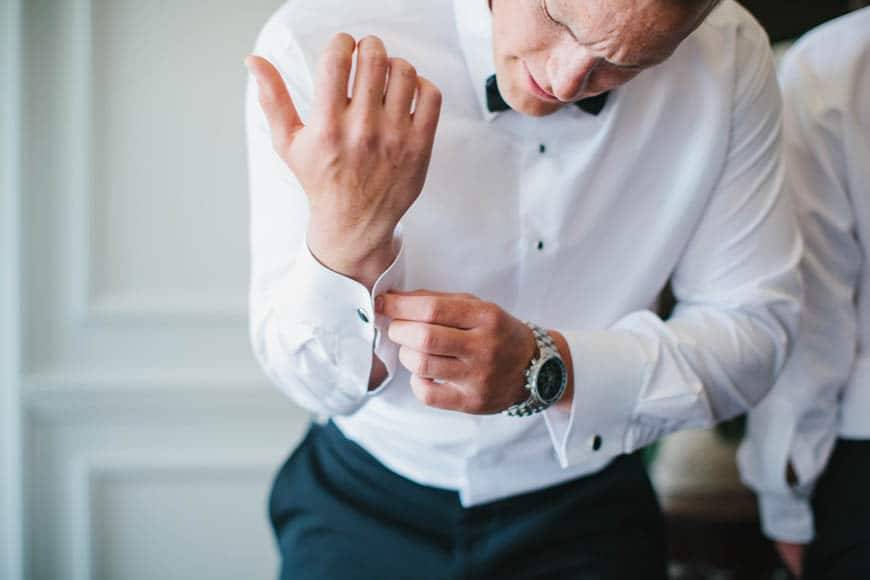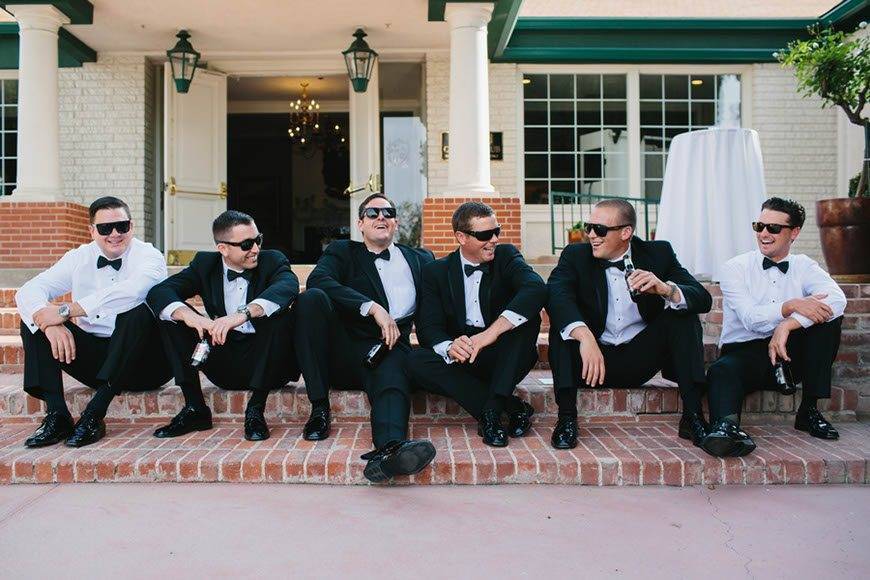 Before the ceremony began, the Bride- and Groom-to-be exchanged gifts. Kelsey gave Jacob a magnificent new watch, packaged with a note reading "See you at 5:00", and Jacob matched her thoughtful gift with a stunning gold bracelet with the wedding venue co-ordinates engraved into it. They wore their precious gifts throughout the ceremony, and for the remainder of the evening.
The Ceremony
With a live cello and piano ensemble to walk them down the aisle (and the most adorable flower girl), their ceremony was held on the grounds of Stockdale country club, in the most perfect weather imaginable.
As Kelsey walked down the aisle, clutching her father's arm tightly, he beamed with pride – his gorgeous daughter had grown up into a beautiful young woman. Jacob shed a few tears upon seeing his bride at her most radiant – realising this was the woman he was going to marry. Their families and friends came together to support their new journey, surrounded by pink and silver décor in this luxurious venue.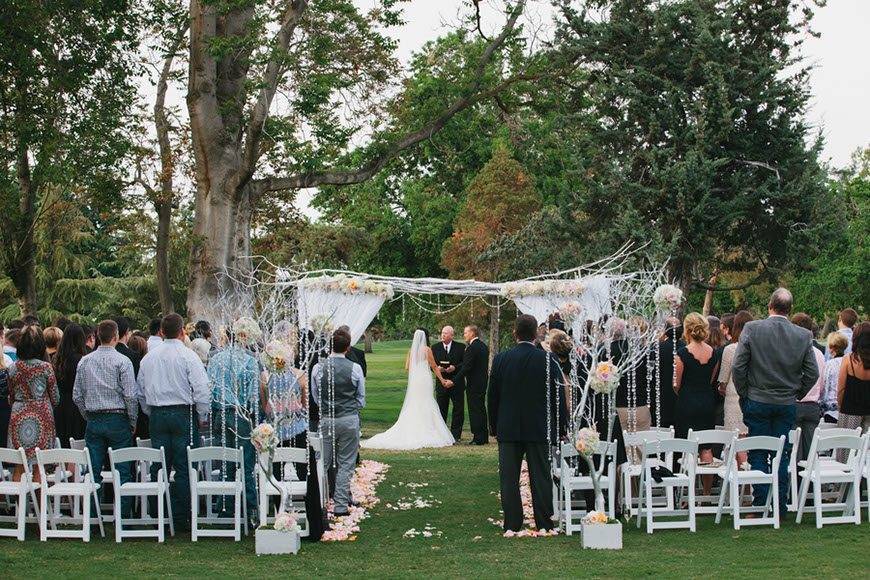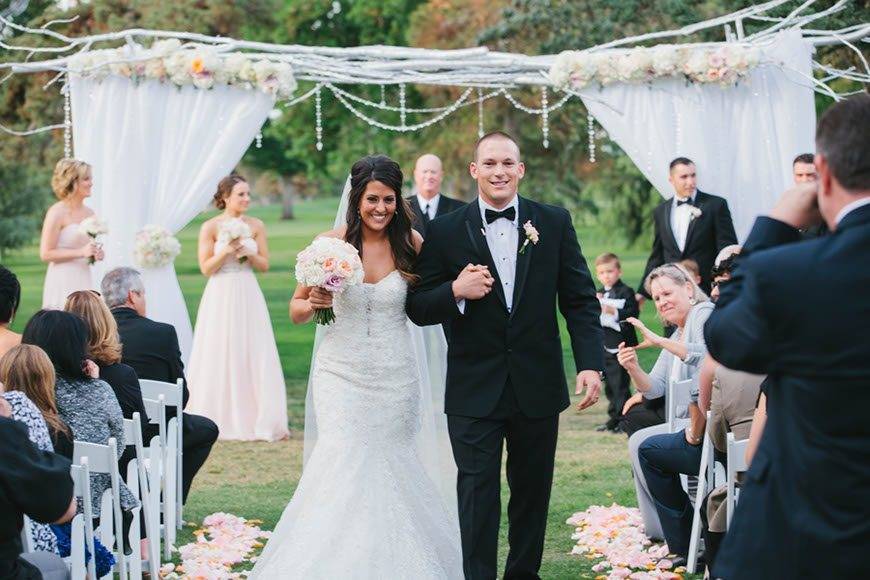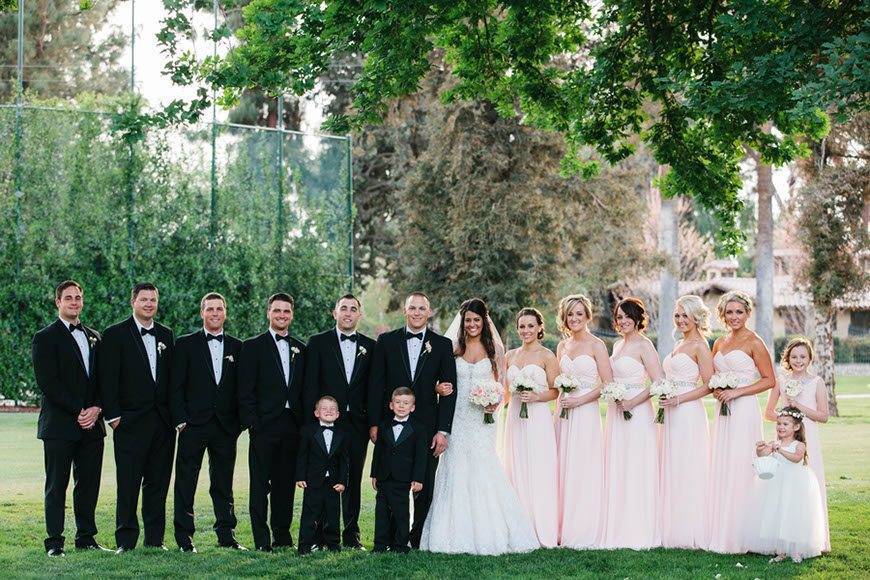 The Reception
The reception was held inside the country club venue, and guests were seated at tables with pink and ivory flower arrangements and sprayed silver branches – just like those that adorned the outdoor ceremony.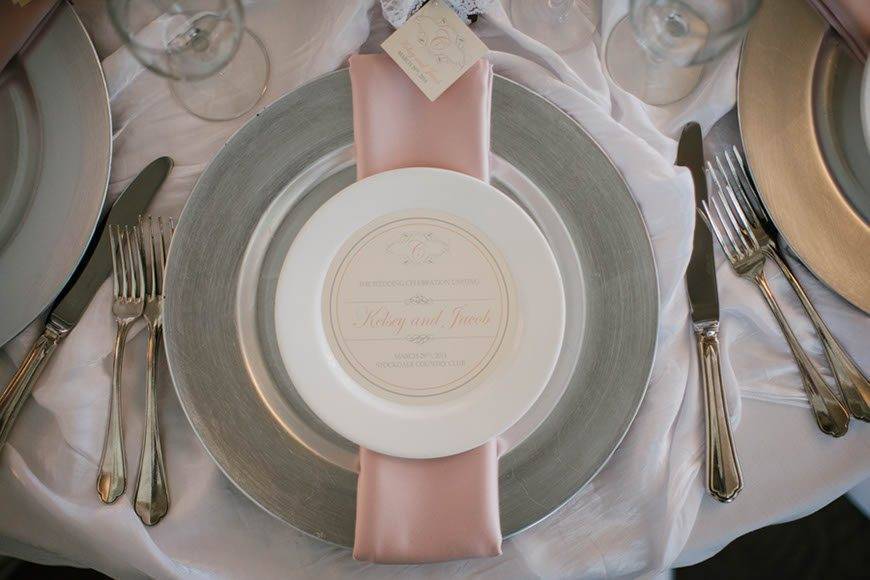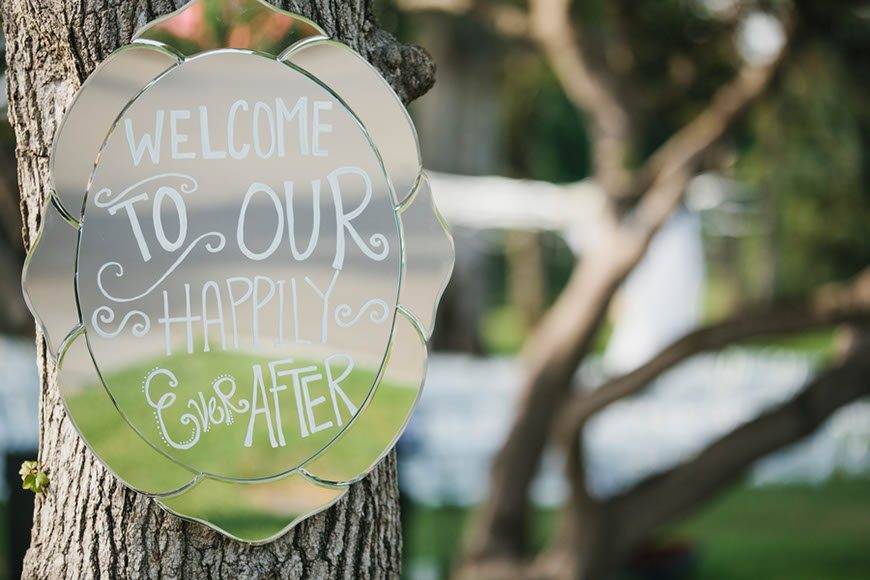 Kelsey and Jacob's wedding cake was spectacular! A five tiered cake with alternate white and metallic rose gold layers, with bead-effect accents on every tier.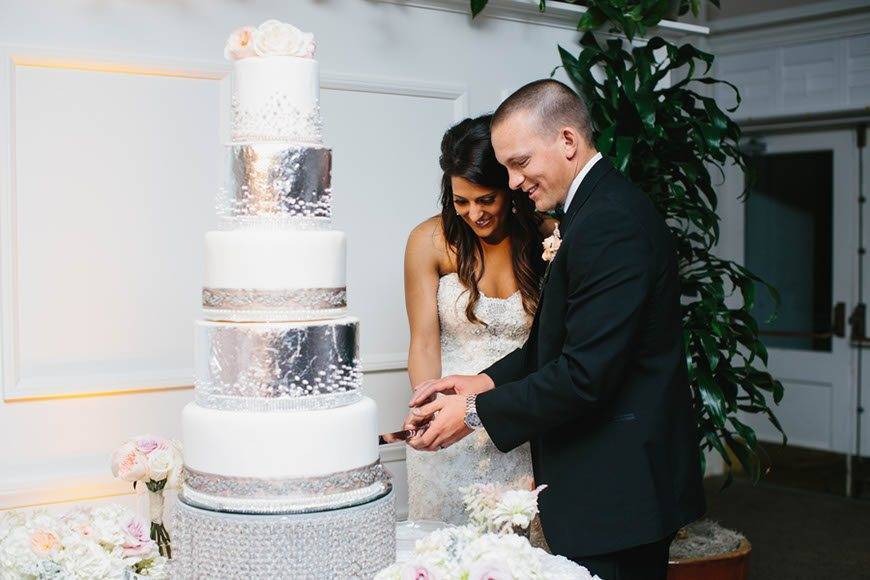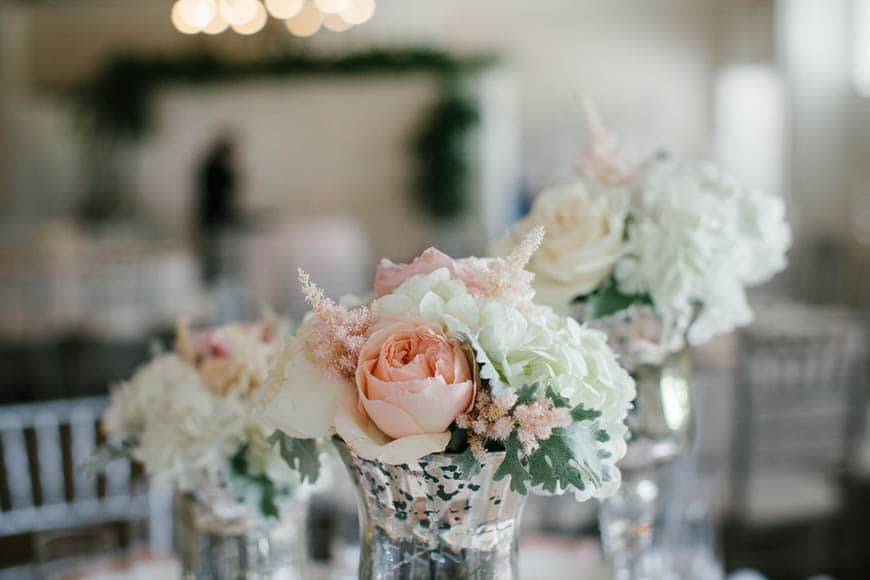 Jacob was nervous about the first dance, yet had no reason to be. As the song for their first dance began to play, he was surprised to hear Kelsey's beautiful singing voice – she had recorded herself singing their song, bringing Jacob to tears for the second time on their wedding day.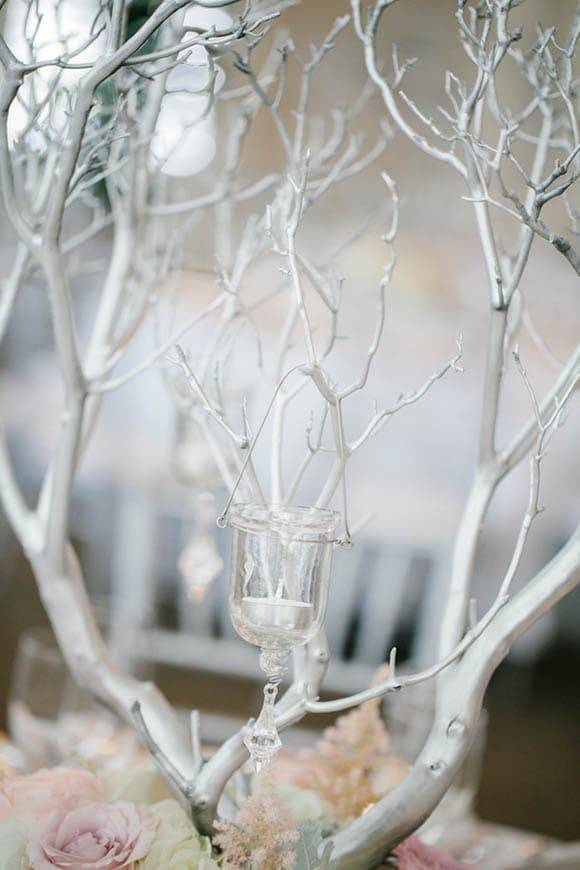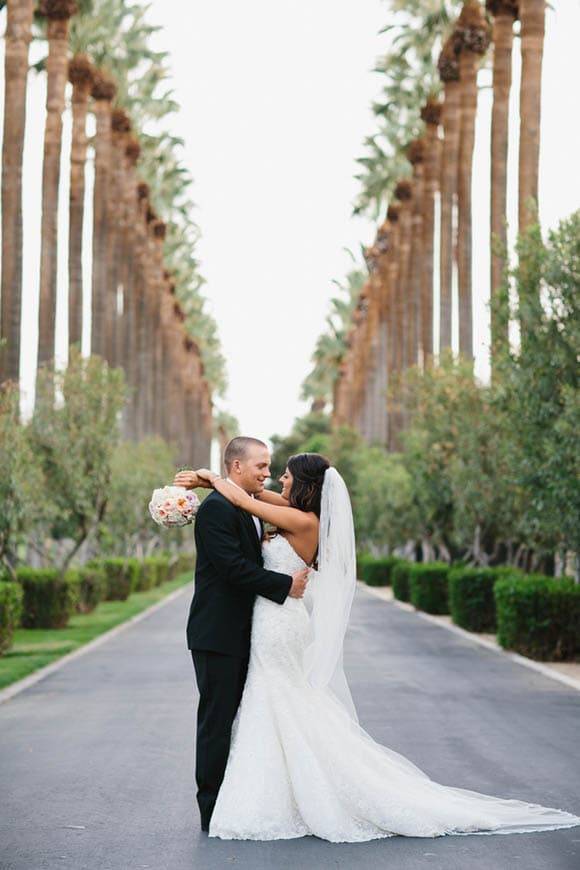 As the evening's festivities rolled on, guests were invited to use a photo booth to capture the love and laughter of Kelsey and Jacob's special day.
Suppliers