Our 5 Star Trip To Switzerland – discovering hidden wedding venue gems
Take 16 wedding industry experts and fly them to Switzerland for five days. Show them the spectacular sights and nearly 20 potential wedding venues and feed them the finest Swiss cuisine. It all sounds too good to be true, but earlier this year, I was treated to a trip to Switzerland with 'Say Yes in Switzerland', and I have to say, I was truly blown away.
To have spent this unique experience with 16 of the world's best wedding experts was an honour, with shared knowledge and advice is what a good fam trip is all about., now let me continue.
Switzerland is a stunning country with beautiful hills, sparkling lakes and bustling cities. With excellent environmental credentials and commitment to sustainability, it would be an absolute dream wedding destination. With Regina Lai from Switzerland Tourism as our guide, we were in the best hands to see all that Switzerland had to offer.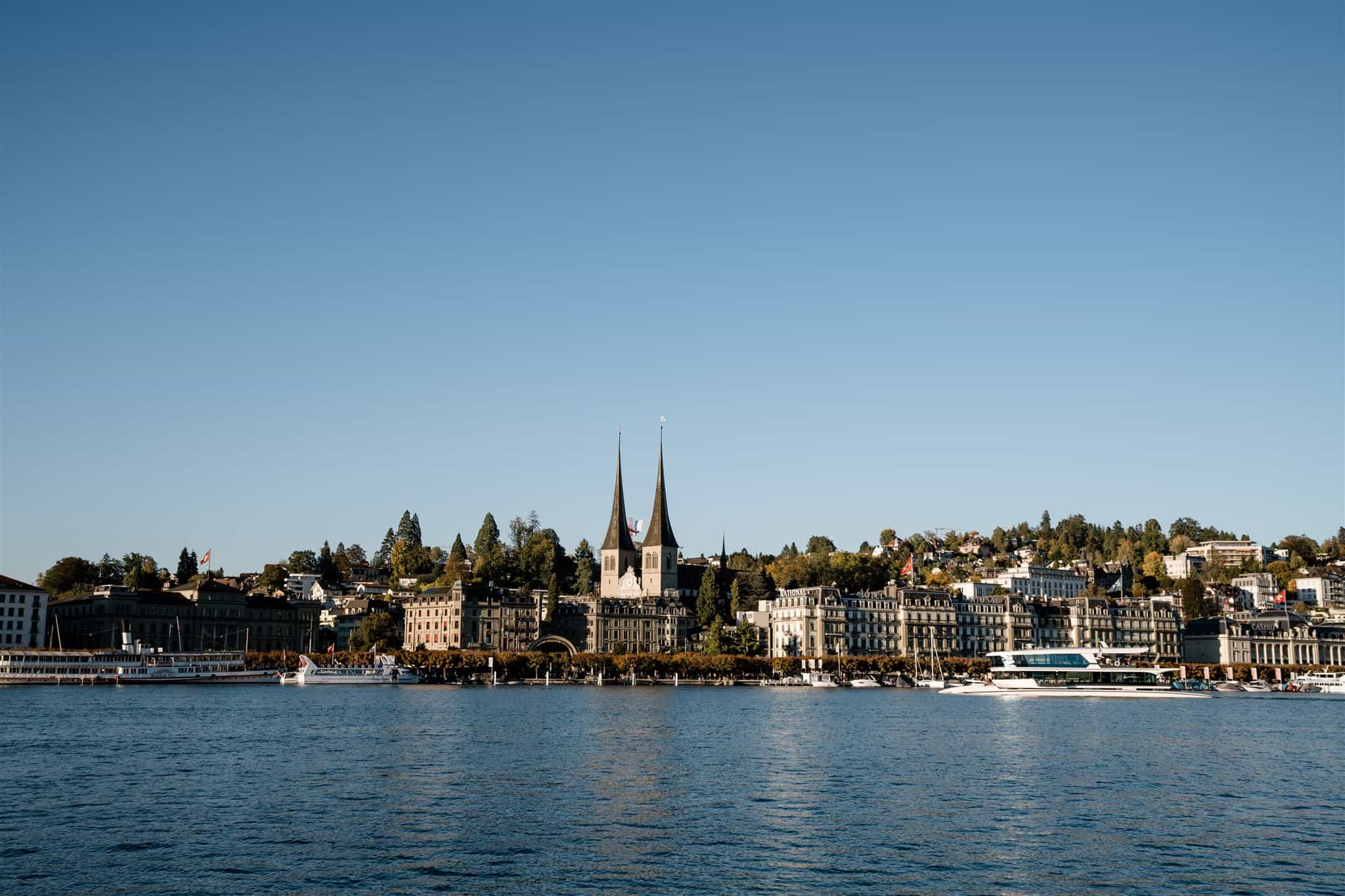 There is such a diverse range of hotels to choose from. After a relaxed one and half hour flight from Heathrow with Swiss International Air Lines followed by a comfortable ride with the SBB train, we arrived at Resort Collina d'Oro in Lugano, where we were staying. With panoramic views over Lake Lugano and across the Alps, this was a breathtaking start to our stay.
Resort Collina d'Oro
After checking in, we were given time to explore the fantastic hotel facilities and spa before meeting up with the other members of the group and the Ticino Tourism team. The resort has an exclusive location and includes a 5-star restaurant, SPA, a fitness centre and meeting rooms.
Day one's highlight was sampling some excellent food and relaxing in the outdoor swimming pool under a glorious sunny sky.
Day two in Ticino
The following day saw us visit four unique hotels; The 5 Star Hotel Villa Orselina in Locarno, with its exquisite views over Lake Maggiore; Hotel Villa Emden, Brissago Islands, with green and leafy surroundings and more excellent views over the lake; Hotel Splendide Royal in Lugano, over 130 years old, with its own unique art nouveau charm and mountain views; and Grand Hotel Villa Castagnola in Lugano, a five-star hotel built in 1880, boasting a sub-tropical park.
Hotel Villa Orselina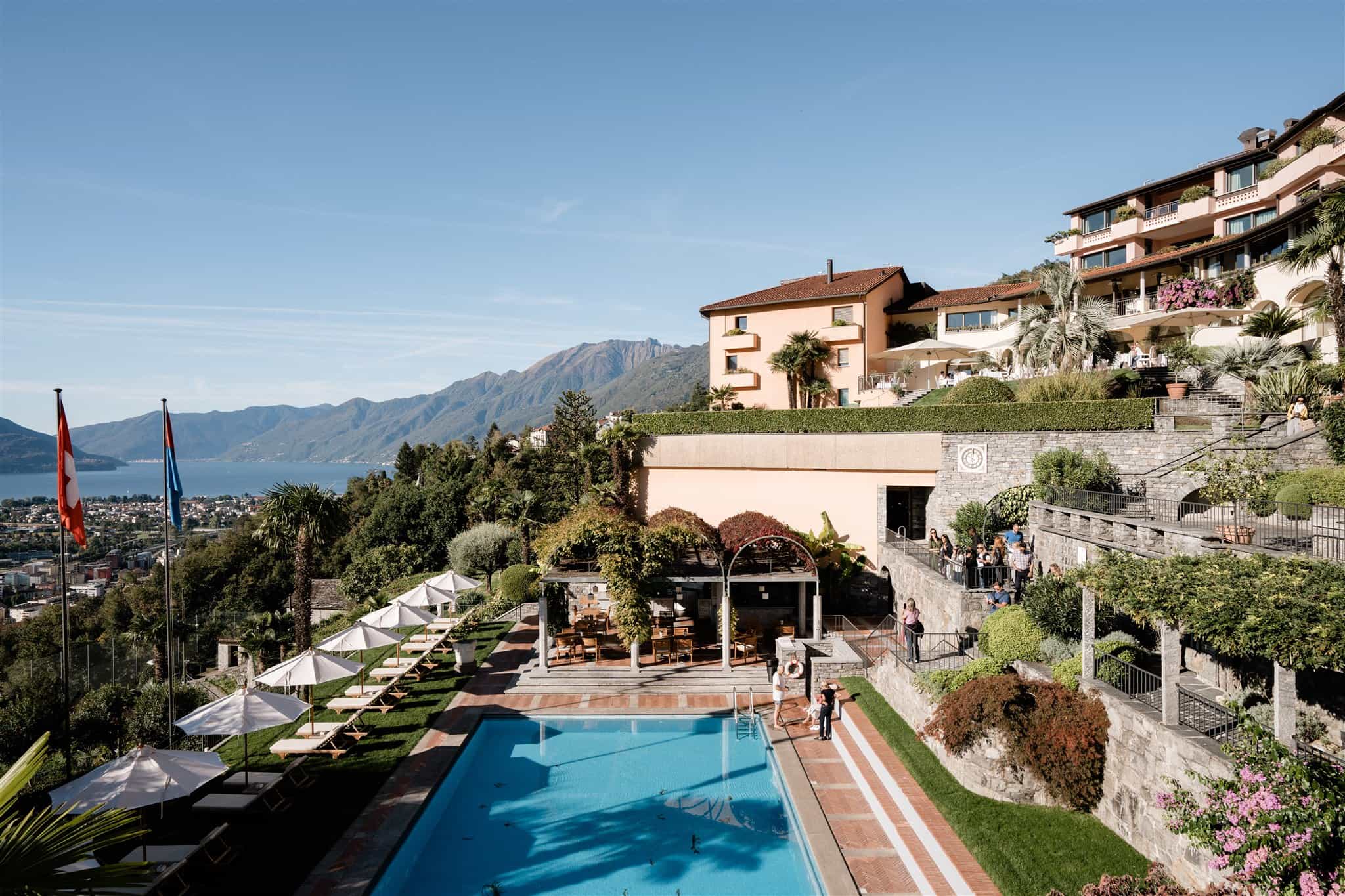 Hotel Splendide Royal
My day two highlight was taking in the beauty of the views over Lake Maggiore. It would be incredible to hold a wedding on an island; I love the idea of a romantic, intimate celebration at Hotel Villa Emden, with ten double rooms for you and your guests.
Day three in Ticino and Lucerne
With gorgeous sunny weather, we were off to see more hotels. Day two treated us to a wine tasting at the new wine cellar at Castello di Morcote, built by the dukes of Milan in the 15th century. Villa Principe Leopoldo in Lugano was next on the list, once a stately home with breathtaking views of the city, the lake and the surrounding mountains.
Castello di Morcote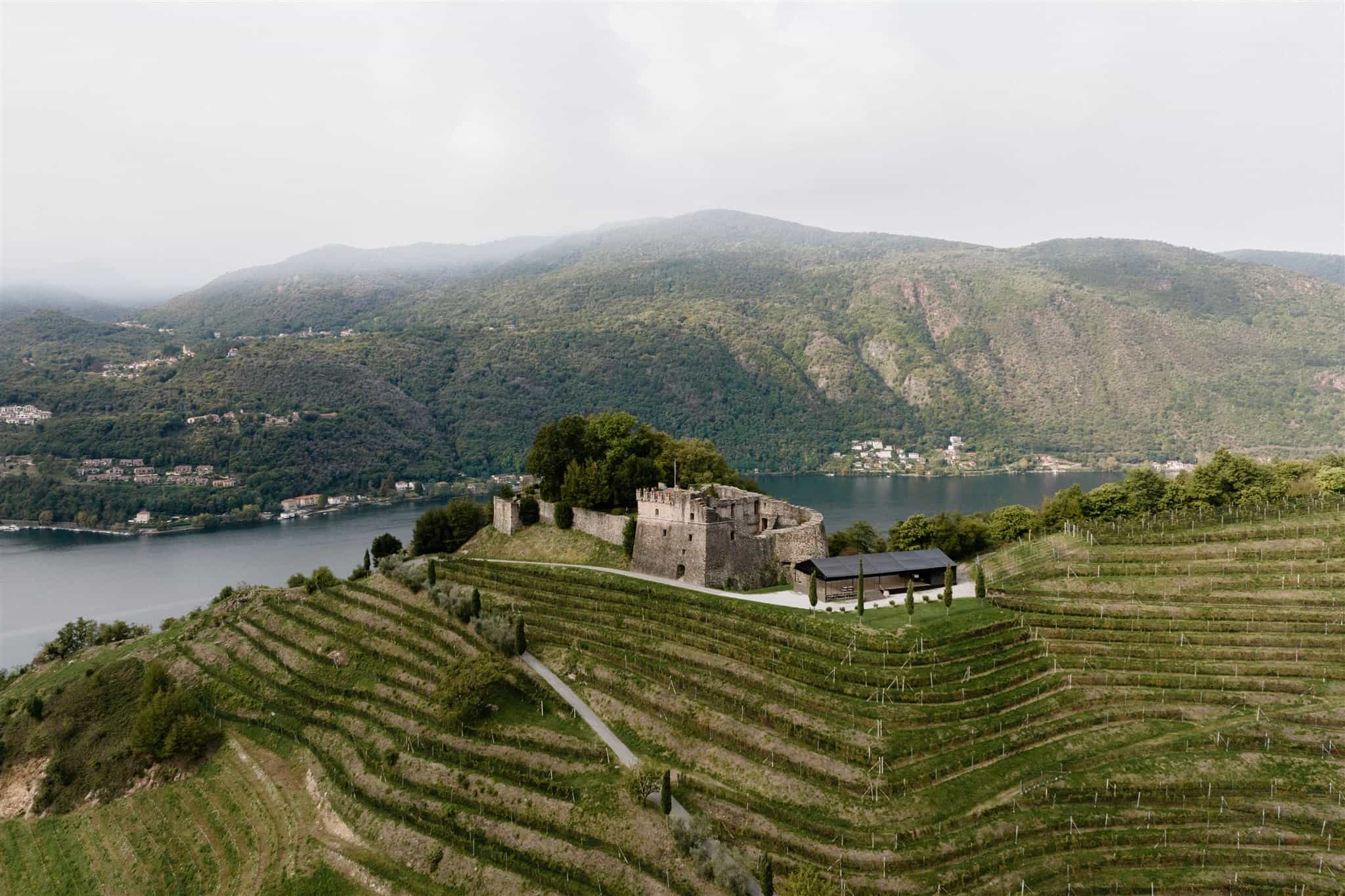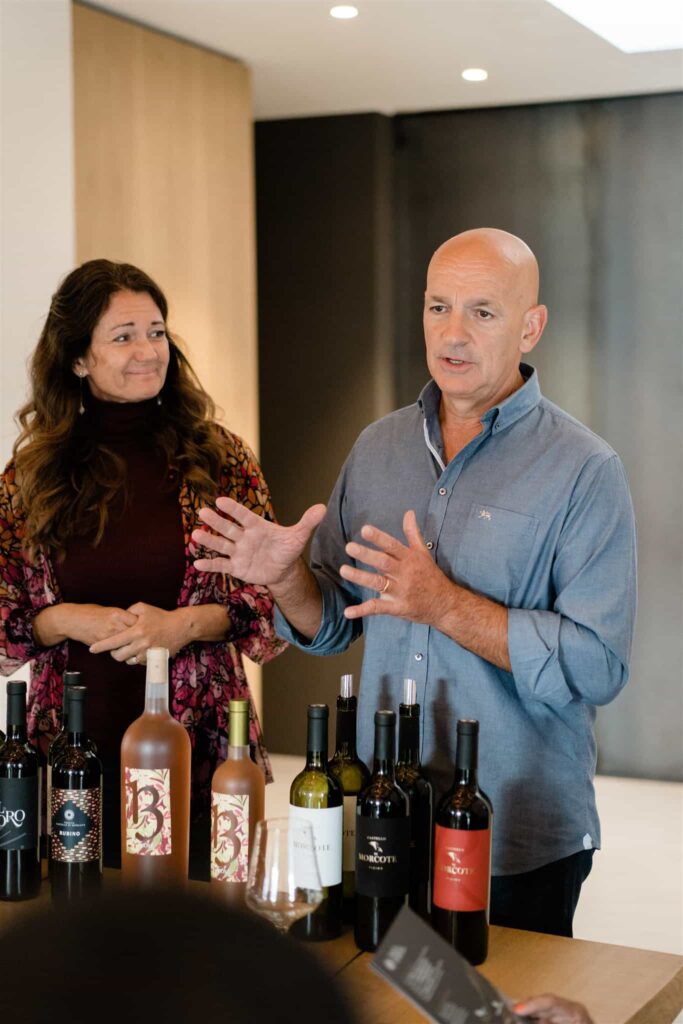 Villa Principe Leopoldo
My day three highlight was the wine tasting at Castello di Morcote. A stunning 172-hectare peninsula surrounded by Lake Ceresio, it was an incredibly historic and beautiful experience with amazing views, perfect for wedding photos.
The City of Lucerne
We arrived at Lucerne Main station and were welcomed by Mr Abel Morais Lucerne Convention Bureau, where we took a lovely relaxed walk along Lake Lucerne to our hotel Grand Hotel National Lucerne, where it was a pleasure to have some leisure time before heading for another hotel inspection.
Being transferred by boat and funicular to Bürgenstock Resort, which is set on a spectacular mountain ridge with views over Lake Lucerne. With four hotels, wellness facilities and fine dining, it stretches over an impressive 60 hectares.
Grand Hotel National Lucerne
Bürgenstock Resort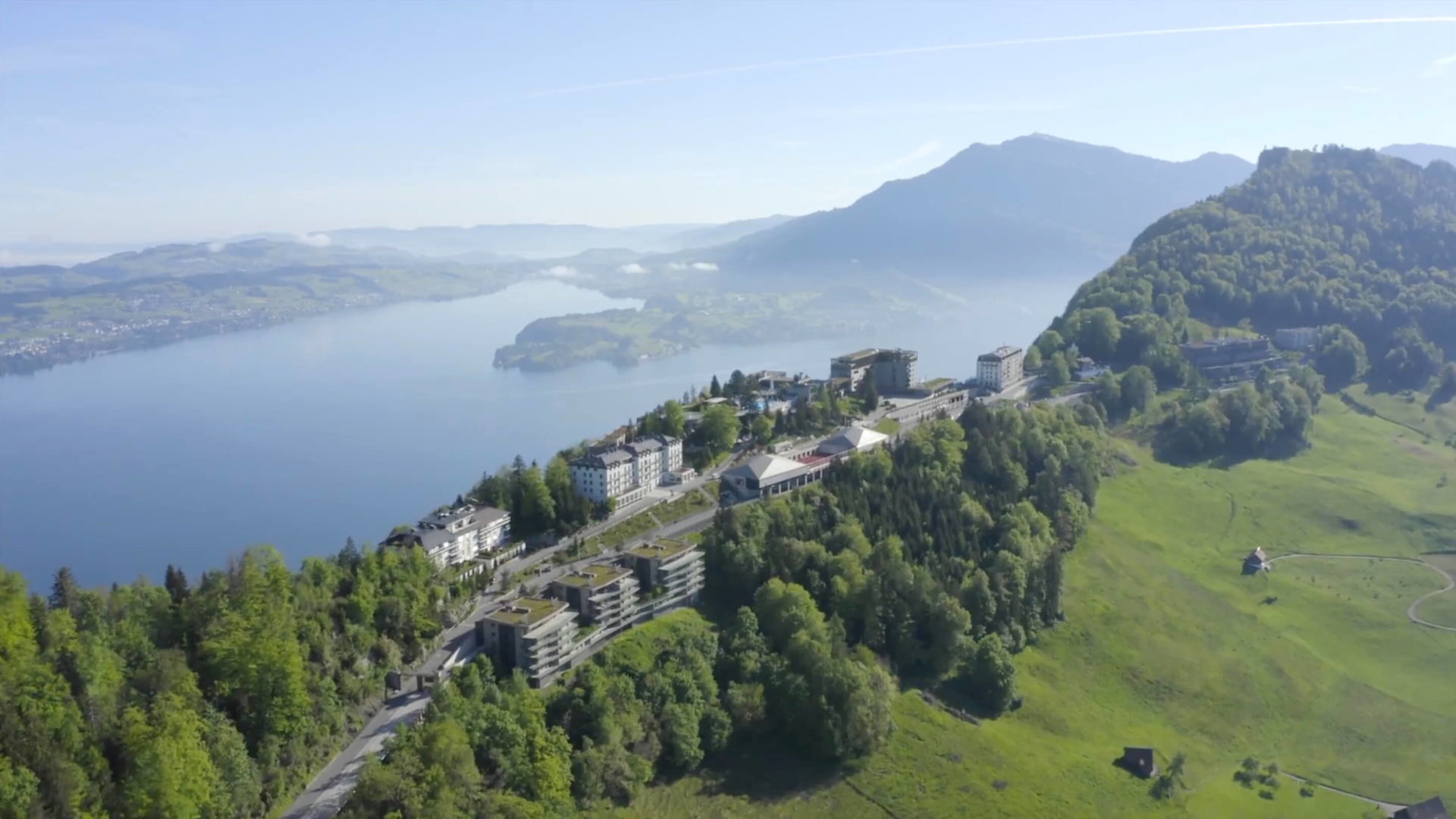 Day four Lucerne
A mountain excursion awaited us on day four as we ventured to Engelberg and Titlis. The ski lift showed us the versatility of the mountain environment, with many activities for guests to enjoy. The highest suspension bridge in Europe, and a stop at the Berghotel Trübsee for fondue and wine – thoroughly enjoyed with traditional Swiss horn music as an accompaniment.
Kempinski Palace Engelberg was our next destination, the first and only five-star hotel in Engelberg, fusing modern luxury and historic beauty with incredible facilities, perfect for a mountain wedding escape – an ideal elopement location.
Lunch was in a lovely private event room at Kempinski Palace in Engelberg, then off to the jewel on Lake Lucerne Park Hotel Vitznau for an amazing site visit followed by a splendid three-course meal in the 1 Michelin star PRISMA restaurant; elegant and sophisticated, with well-guarded rare vintages.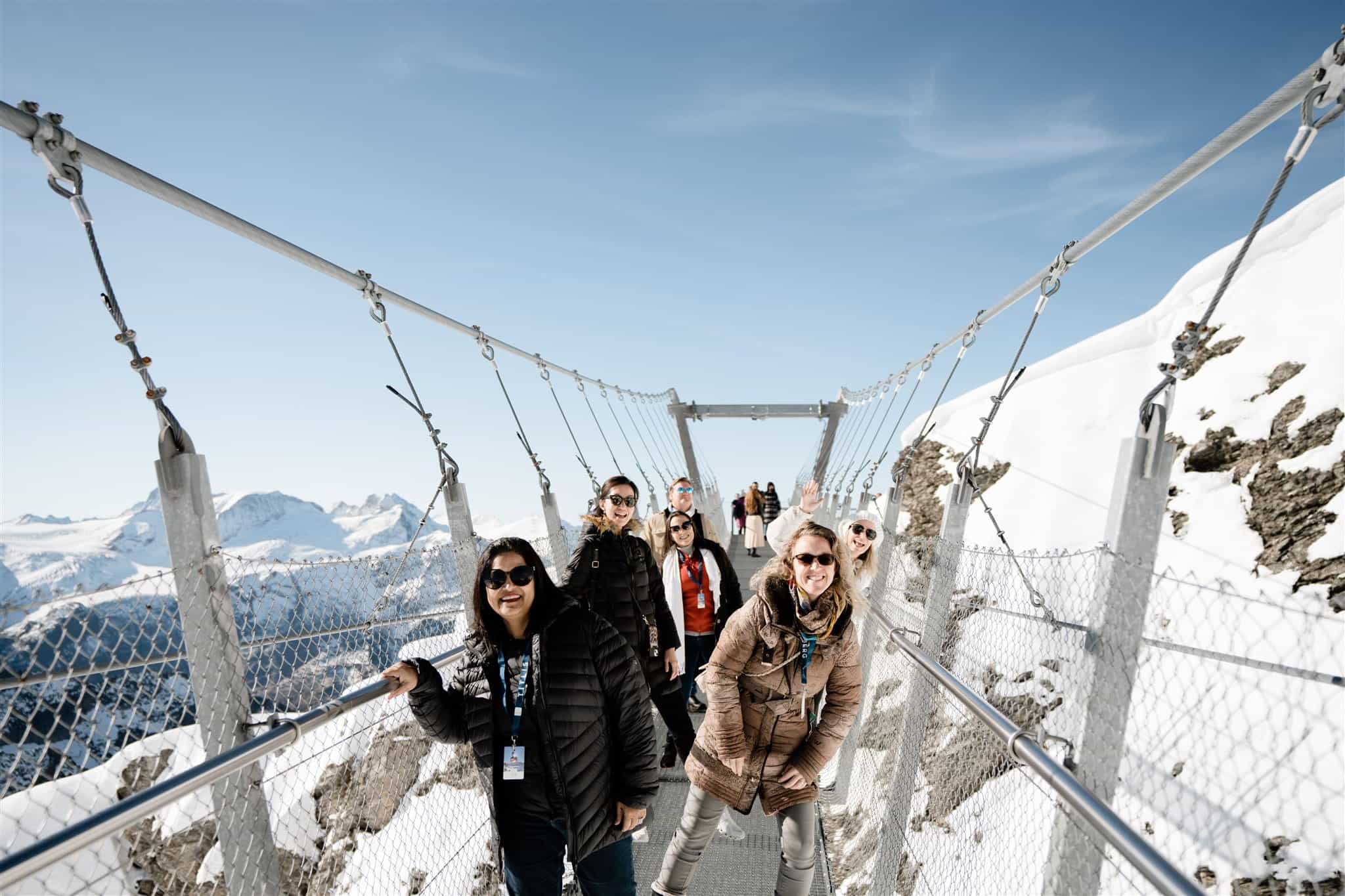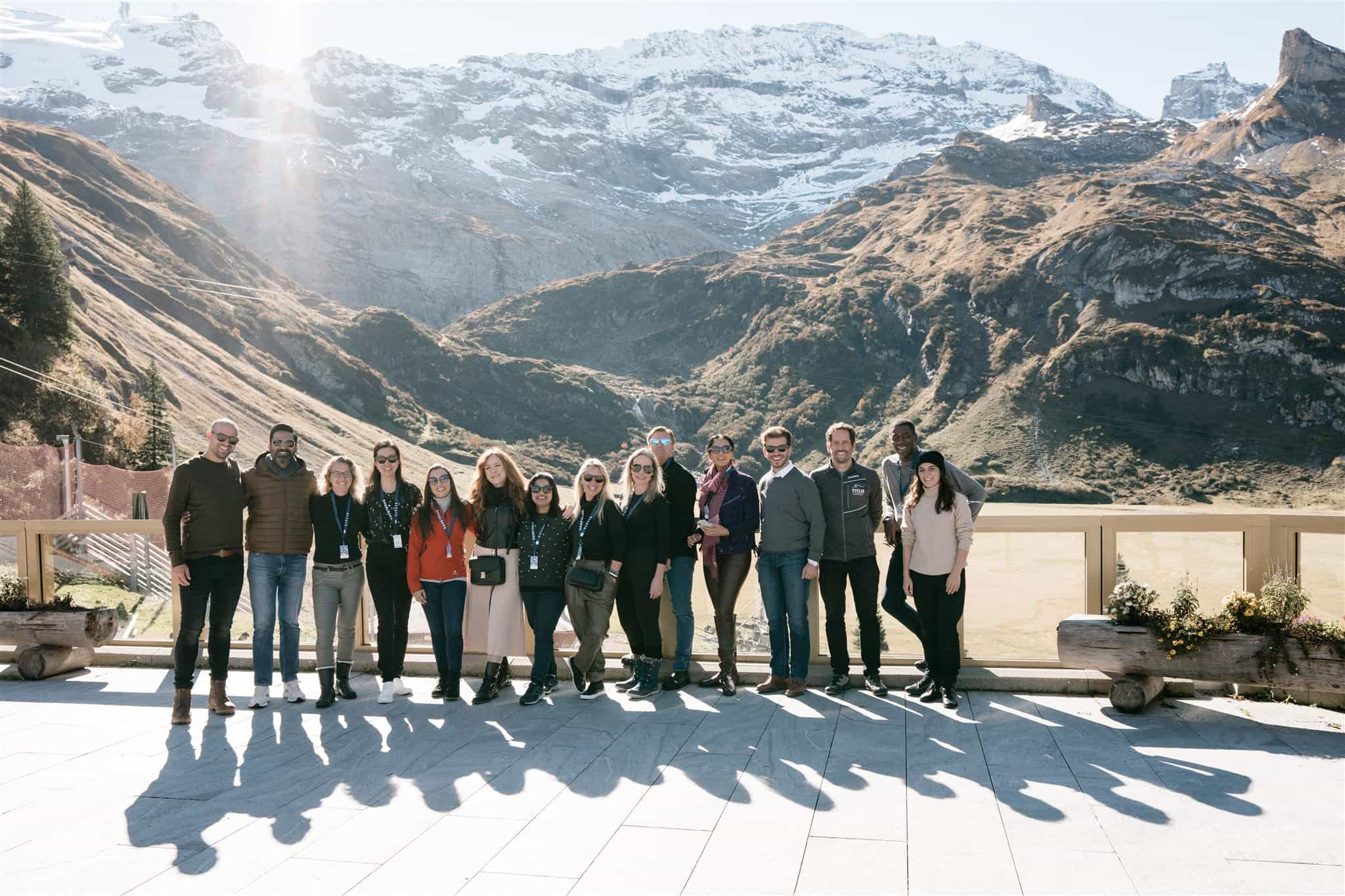 Kempinski Palace
Park Hotel Vitznau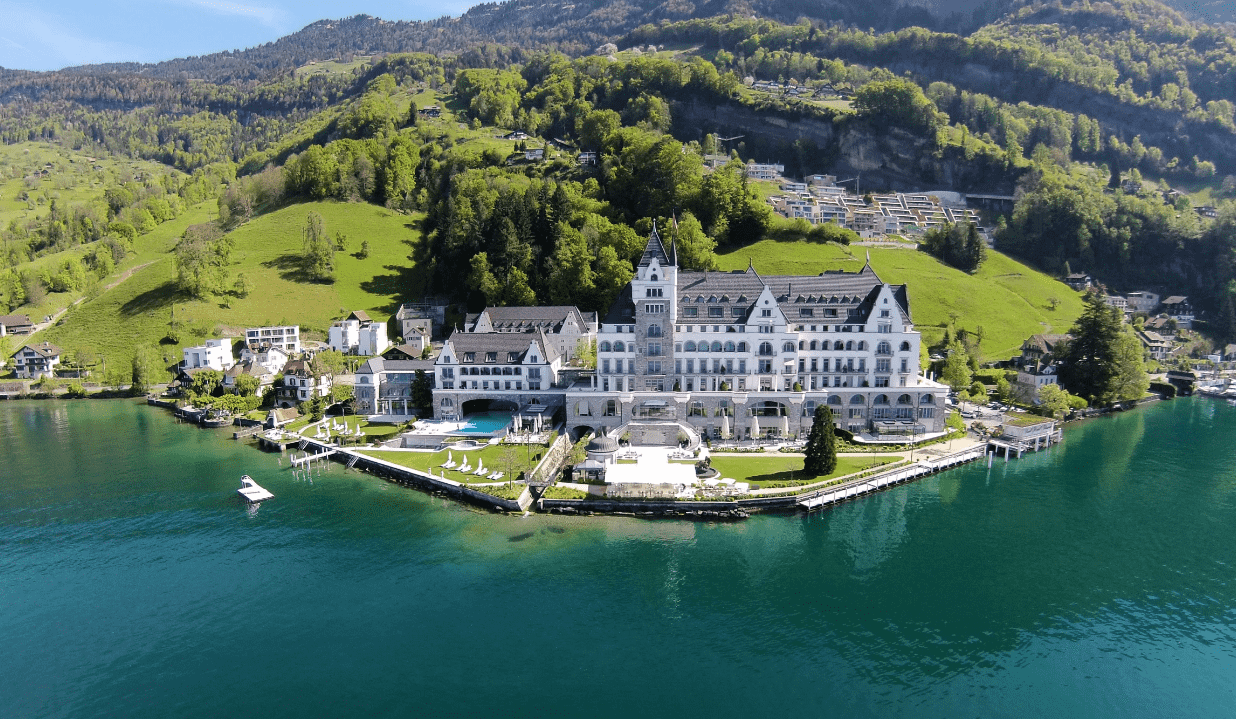 Day four's highlight had to be the mountain experience with delicious fondue and Swiss horn music – a spectacular, unique experience that no trip to Switzerland would be complete without!
Day five Lucerne
Our final day saw us take a trip to Mandarin Oriental Palace, a commanding building on the shores of Lake Lucerne, with views over to the Swiss Alps once again. The hotel has had a significant renovation and is gorgeously chic and modern, with 136 rooms, fine dining and a spa.
Our penultimate trip took us to Schlössli Utenberg and more stunning views over Lake Lucerne and the Alps. Its glass orangery would be just an excellent location to host a wedding, having been recently restored.
And finally, Villa Schweizerhof awaited us for lunch, with local produce and fresh herbs straight from its gardens.
Mandarin Oriental Palace
Schlössli Utenberg
Villa Schweizerhof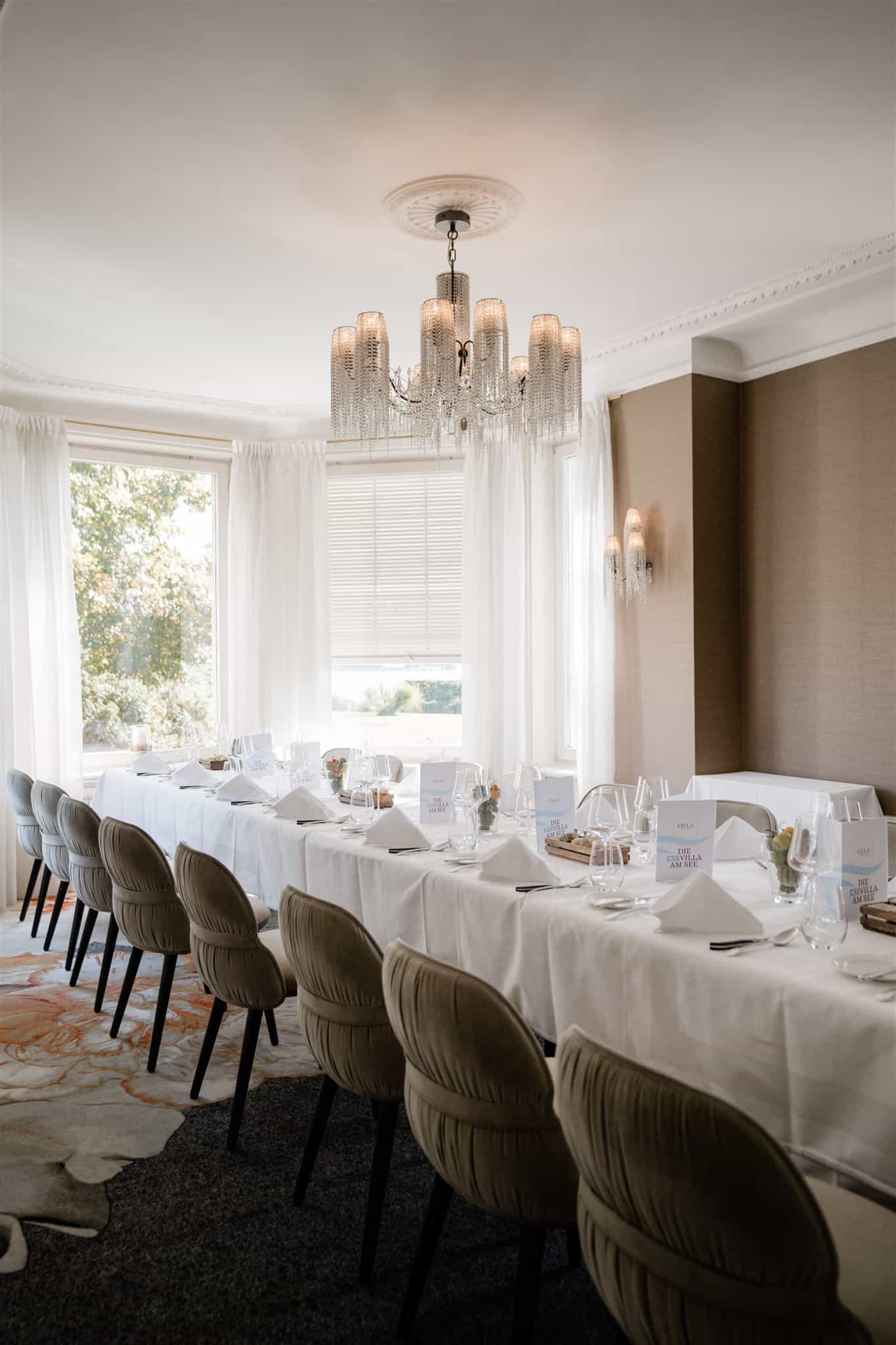 My day five highlight was our final lunch at Villa Schweizerhof, an intimate and delicious occasion in such tranquil surroundings. A smaller venue, you could hire the villa for your day and enjoy celebrating with 55 guests overlooking Lake Lucerne and the Alpine vista beyond. The perfect end to an incredible trip.
Our party also visited The Dolder Grand, one of Zurich's official wedding venues, and an impressive sight towering over Zurich, with three spires stretching to the sky and a fresh white façade. A very grand setting for a city wedding!
The Dolder Grand
Switzerland may not be at the top of your list for a destination wedding, but having seen what it has to offer, it is definitely worth considering. The hotels and villas we saw each had their own elegance, charm and character, with incredible views and service to match.
The landscape is stunning, with the Alps, lakes and snowy mountains to choose from. We had an outstanding experience there – I would highly recommend Switzerland for a five-star destination wedding.
Many thanks to all our hotels for accommodating us and showing us all they had to offer for a wedding in Switzerland.
And thank you to our creatives for capturing our fantastic trip Meltem Salb from Meltem Salb Photo and Video, and Bart Beckers from Gomango Wedding Films for their excellent and professional work throughout.
Say Yes In Switzerland
PARTICIPANTS.
SWITZERLAND TOURISM.
LOCAL PARTNERS.
---
5 Star Wedding Directory Members – Wedding Venues and Vendors in Switzerland:
To visit our 5 Star trip to Capri, see here.