Detito Photography
---
About
"A guest with a camera… and lots of access." This is how I see myself on your wedding day. Every wedding is entirely unique. I endeavour to capture that uniqueness as it naturally unfolds. No staged poses or smiles, only the preservation of genuine moments. The moments that really matter.
---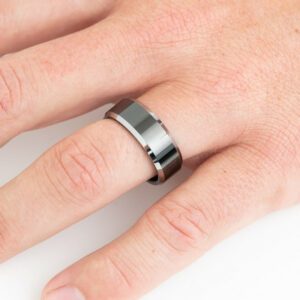 ---
MY PHILOSOPHY
I believe when my clients hire me, they are hiring me for my ability to tell their stories through my lens. Being a fine art wedding photographer it means I take the time to create a storyline for my clients that will be truly magical.
---
---
AWARDS & RECOGNITION
Over the years, I have received many awards and recognition for my work and I am humbled to have my work featured in many magazines such as Style Me Pretty, Martha Stewart Wedding, Brides Magazine, Carats & Cake, Destination I Do Magazine and Bridal Musings.
---
---
DESTINATION WEDDING PHOTOGRAPHY
We are looking for unique couples. Those who leave their traces in every gesture, in every detail. Those who believe that every moment is unique. And, therefore, it must be lived with intensity. We enjoy meeting new people and love to travel. We may be the right photographers for you.
---
Naples, Italy - Serving Worldwide
Contact
Sorrento, Amalfi Coast
Italy
Reviews

Alli & James
Uk
We Could Not Recommend Francesco More Highly!!!
We were introduced to Francesco of De Tito Photography by our wedding planner Cheryl Pagano. We wanted a photographer who thought outside the box and could produce quirky yet beautiful photographs. Francesco was the ideal fit. He was a pleasure to deal with from the outset and worked tirelessly on the day with his assistant photographer to capture some absolutely stunning images despite the intense heat and the long day. He stayed far later than we had expected and as such our entire day was captured from start to finish! We were fortunate enough to have our wedding take place in three different magical settings. Francesco made the absolute most of each location and was able to capture some truly beautiful shots of the two of us and of our guests. We could not recommend Francesco more highly. He understood exactly what we wanted and he fulfilled his duties impeccably, despite the language barrier. He was patient, kind and funny throughout the day! We would like to take this opportunity to say a huge thank you for services and to wish you all the very best in your future endeavours. We will treasure our photos forever,
November 2017
Did you find this review helpful?
0
0